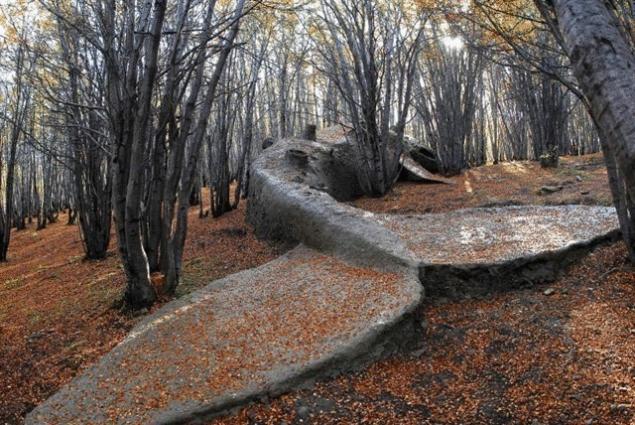 It has been five years in the Argentine forest of deciduous trees froze a 28-meter sculpture of a big blue whale. This incredible monster was created, a great lover and protector of all life on earth, the sculptor Adrian Villar Rojas (Adrian Villar Rojas).
The image of a beached great blue whale life-size wound unbearable sadness and sorrow, especially in the winter when his body covered in cold white snow.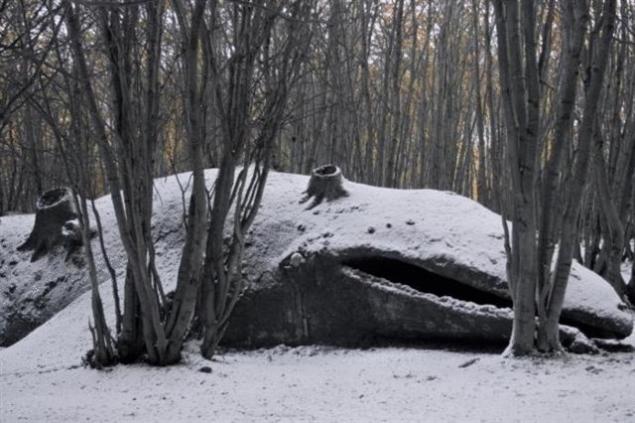 Looking at this fundamental statue of a dead mammal lying among the trees, the viewer involuntarily float seen earlier, felts on TV or on photos, the images of these animals, which for unknown reasons massively thrown ashore and die. Scientists insist that these unfortunate events associated with the suicide of mammals, occur because of the deteriorating ecology of the seas and oceans. In most cases this happens because of the negligent attitude of man to nature. Sculptor Adrian Villar Rojas makes us to think about this problem. Not all course on the planet in human hands, but to treat living nearby living creatures more carefully, all of us under force.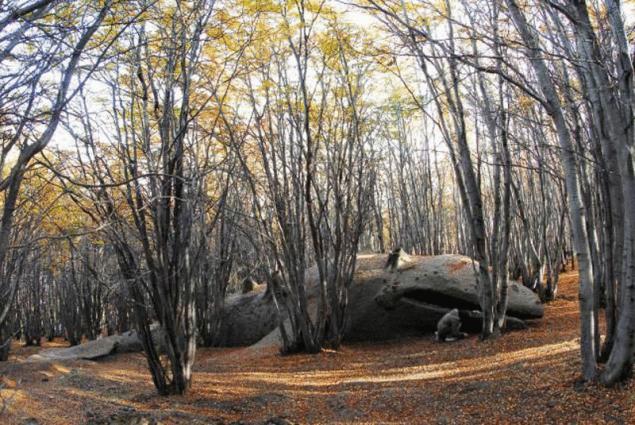 Born Adrian Villar Rojas in 1980 in a remarkable city of Rosario, province of Santa Fe, Argentina. In his native city, studied art at the University of Rosario. The main material that the sculptor uses is clay, which is then not subjected to firing in a kiln so the sculptures are fragile. But according to the author it is this clay from time conveys the character of the sculpture and time itself leaves its characteristic fingerprint in the form of small cracks.
Despite the youth of the sculptor, because he is only 35 years, his work is known in many corners of our planet. His personal exhibitions took place in Turkey and Venice (2011); in China, Afghanistan and the United States (2012); in Germany and Russia(2013). This is not the whole list where there passed the international exhibition of the sculptor. We wish him good luck in his future endeavors. published  
Source: allfreefoto.ru