Visiting various cities in the world first of all, pay attention to a variety of attractions such as monuments, beautiful sculptures and statues. However, perhaps the most memorable are statues of painters and sculptors with original design experiments and bold ideas, so to say statues or statues jokes-jokes. Several such architectural monuments erected in different countries of the world, I would like to tell me more.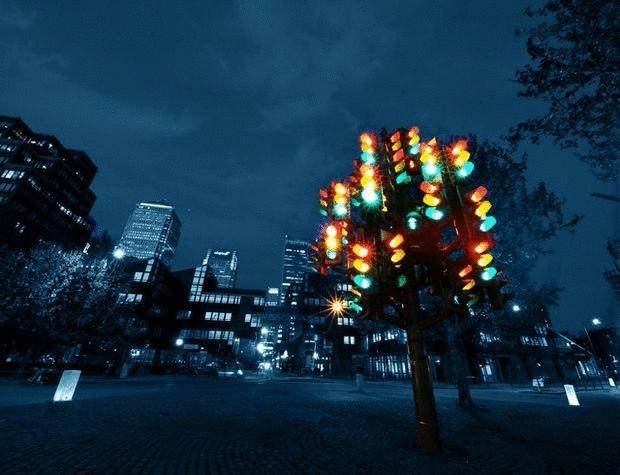 Traffic light tree was installed in London, England, in 1999 by French sculptor Pierre vivant. The purpose of the installation of this iron tree consists of 75 traffic lights and a height of 8 meters, of the ball only one — to enliven and decorate it a little boring and unremarkable intersection. And it's worth noting that after the installation of the traffic light at the intersection was not a single accident. As drivers at the sight of this miracle traffic controller a little lost and slow down, slowly passing by and some even stop to take a photo for memory.
Bureaucratic Themis, established in Copenhagen, Denmark, by the sculptor Jens Galliot. Sculpture symbolizes the fat from bribes and tributes to the goddess justice, who sits on the shaky shoulders of an emaciated African. African is in this case a symbol of the poor and underdeveloped countries. Looking at this sculptural creation, you can say the words of the proverb "the Rich getting richer on the backs of the poor".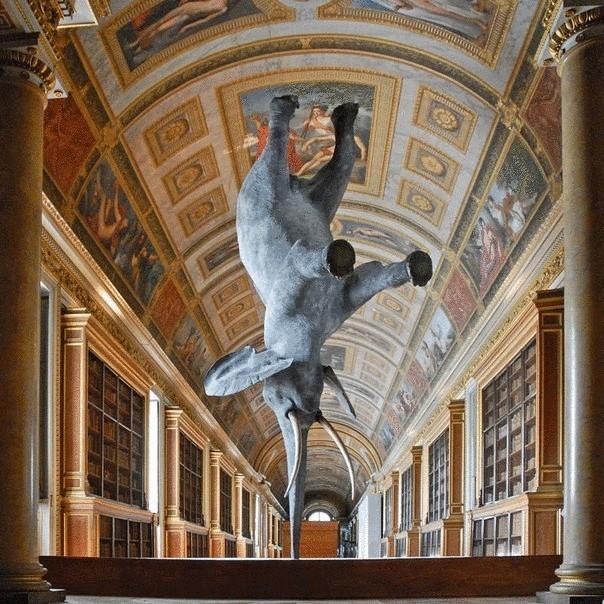 Sculpture gravity of the elephant, installed in the French capital, Paris.French sculptor Daniel Firman depicted a sculpture of an elephant balancing on its own trunk like a real acrobat. Such an unusual way the author of this architectural work using scientific calculations wanted to prove that at a distance of about 18 thousand kilometers from Earth, the elephant could just balancing on its own trunk.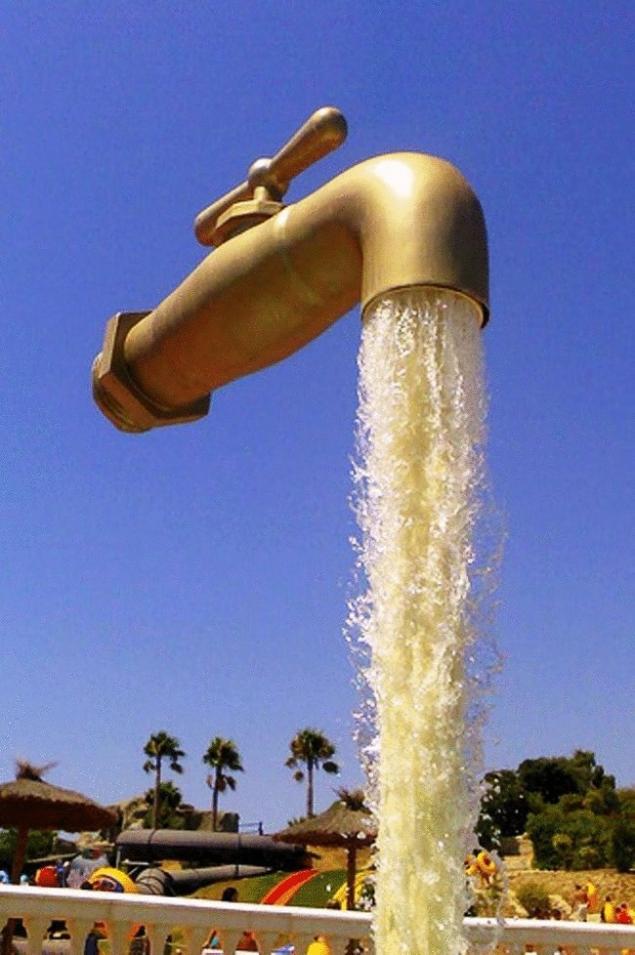 Sculpture of a giant crane installed in Winterthur, Switzerland, from which water pours continuously. The secret of this sculpture is that pipe which carries the crane and on which water is supplied is located within the jet, therefore, to create a visual illusion of hanging in the air crane.
In Prague, the Czech Republic, in front of a brick plant, a monument consisting of two peeing boys standing in a pool of water. The trick of this construction is that these boys move and their water jets draw in the pool drawings and inscriptions. The author of this sculptural monument is David Black.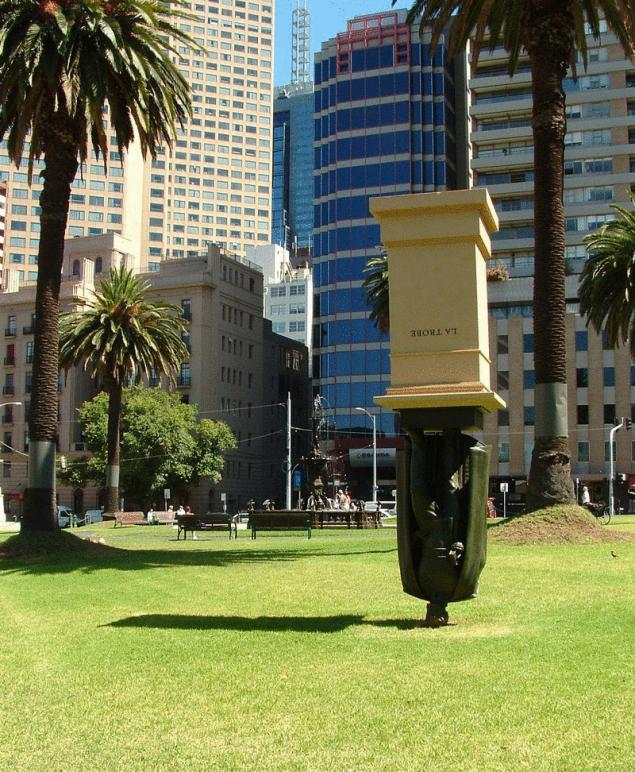 Monument to Charles La Trobe (the first Governor of the colony of Victoria) is "upside down" in Melbourne, Australia. Perhaps if the monument stood as usual on the legs, not the head, it would not have been given so much attention as now. And for such an unusual approach to the perpetuation of such a significant personality as Charles La Trobe, putting it upside down, sculptor Charles Robb has attracted to himself no less attention and now the whole world knows it.