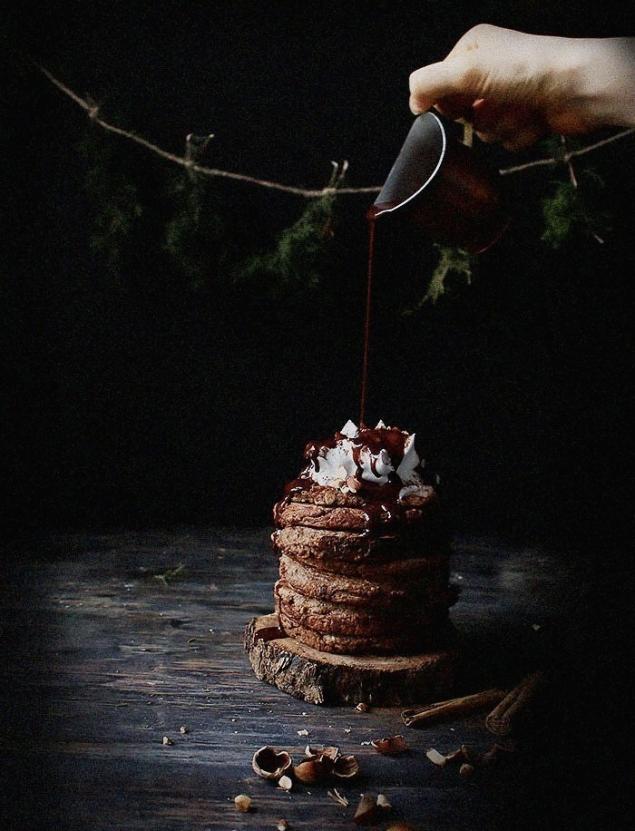 During the diet for Breakfast is recommended to eat porridge on the water. To vary your morning menu, prepare delicious oatmeal pancakes. To make the dish maximum diet: fry pancakes on a ceramic pan without adding oil.
THE MUFFIN RECIPE OATMEAL APPLE
What you need:
100 ml milk or yogurt
1,5 glasses of oatmeal
2 tbsp sugar
2 eggs
1 Apple
soda – at the tip of a knife
1 pinch of salt
a few drops of lemon juice
a little vegetable oil for frying
How to make pancakes from oatmeal with Apple:
1. Put cereal in a bowl, fill them with milk or yogurt, leave on for 20 minutes.
2. Whisk the eggs with the sugar and salt. Connect with the cereal. Add repaid soda, coarsely grated Apple, stir.
3. Fry pancakes to a delicious Golden brown.
4. Serve with sour cream minimum fat. If you want to reduce the caloric value of the dish, use sour cream instead of yogurt sauce. Mix 100 g natural low-fat yogurt with two tablespoons chopped in a blender of raspberry, strawberry or strawberry. Stir or lightly blend the sauce, pour them pancakes when serving.
The MUFFIN RECIPE FROM OATMEAL WITH RAISINS
you need:
160 g oat flakes
3 tbsp. spoons of sugar
1 tbsp. flour
2 tbsp raisins
1 pinch soda
250 ml of kefir
1 egg
salt – to taste
30 ml vegetable oil
3 tbsp. sugar
How to cook pancakes, oatmeal with raisins:
1. Raisins pour boiling water and cereal – yogurt. Leave on for 15-20 minutes.
2. Pour in the cereal with yogurt and vegetable oil, add sugar, butter, repaid soda, salt, sugar to replace the dough. In the end put a paper towel dried raisins, stir.
3. Fry pancakes without oil until nice Golden brown. published
P. S. And remember, only by changing their consumption — together we change the world! ©
Source: domashniy.ru/