Planted now familiar from Russian newspaper. Translated in a hurry, but try to keep the style. The letter's author - some elderly German, "Planning" (insurance broker). Name now, but his position, I still do not give.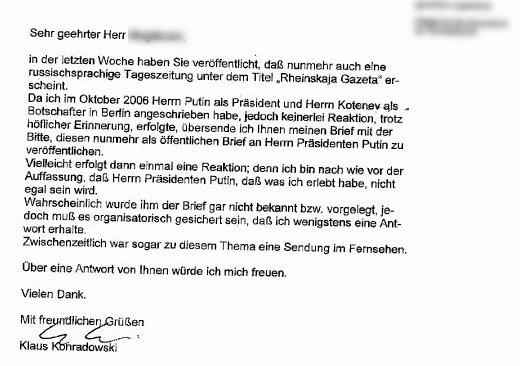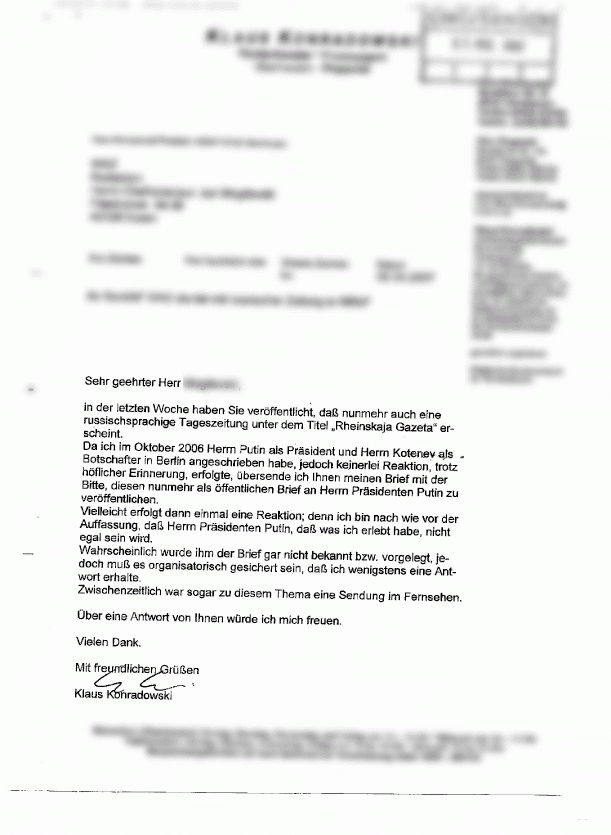 Dear Chief Editor,
Last week you published the information that is now coming daily Russian-language newspaper called "Rheinische Zeitung».
Since October 2006, I wrote a letter to President Putin, President, and Mr. Koteneva, Ambassador in Berlin, but there was no response, despite my polite reminder not followed, then send my letter to you with a request to publish it as an open letter. < br /> It is possible that then follow any reaction; I am still of the opinion that President Putin can not be indifferent to what I experienced.
It is possible that he is not acquainted with my letter, or it got lost. Nevertheless, it is necessary to arrange things so that I at least got the answer.
Meanwhile, there was even televised on this topic.
I would be very glad to receive your response.
Thank you very much.
Best Regards,
Klaus Conrad's