I recall! Vladimir Vladimirovich this Sunday (October 7, 2012) birthday.
If you decide to do something to give him, will have to dream, because he has everything.
Let me show you what it has already donated more than once ...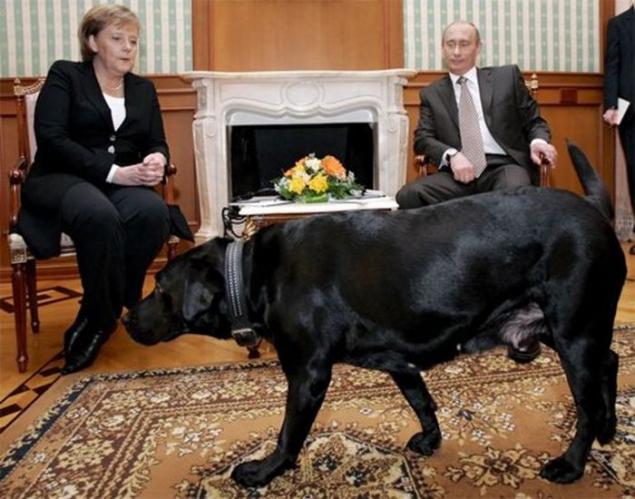 Can give Putin a pet, he loves them and receives a gift quite regularly. Even pet dog Vladimir Putin, labrador Koni puppy was presented to Putin Sergei Shoigu, however, on New Year's Eve, and not for his birthday. Coney collar equipped with the GLONASS navigation system, in turn, was presented to the dog Prime Minister Deputy Prime Minister Sergei Ivanov.
In July of this year, Prime Minister of Japan Yoshihiko Noda gave Putin puppy Akita Inu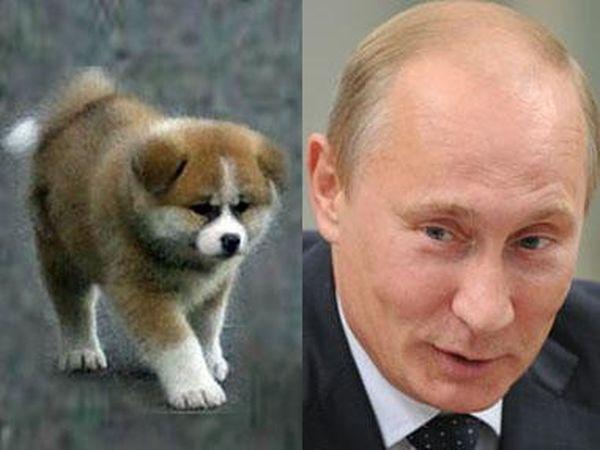 Bulgarian counterpart Boiko Borisov gave Putin a Bulgarian shepherd dog Buffy Karakachan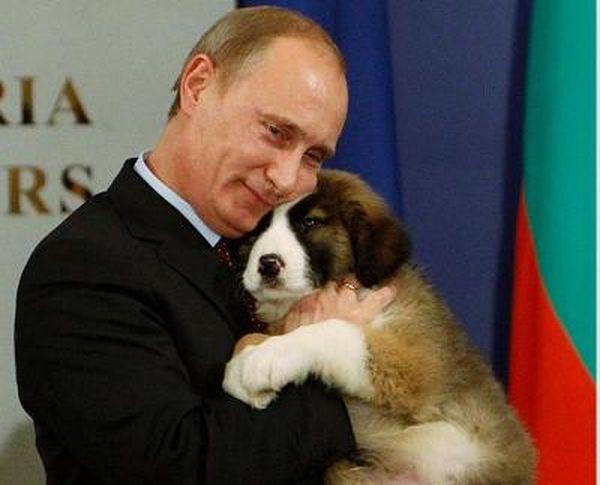 In 2008, on the birthday of the Prime Minister gave the Ussuri tiger.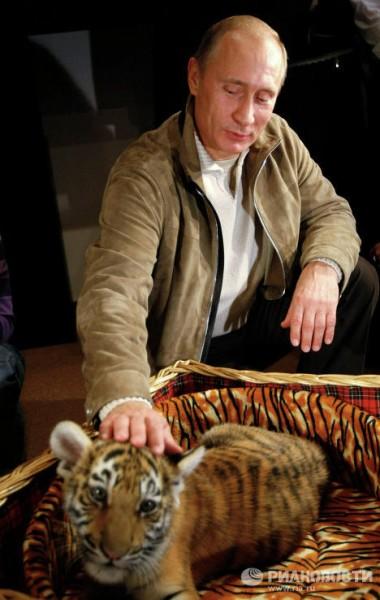 In 2005, Putin won the horse Vadik.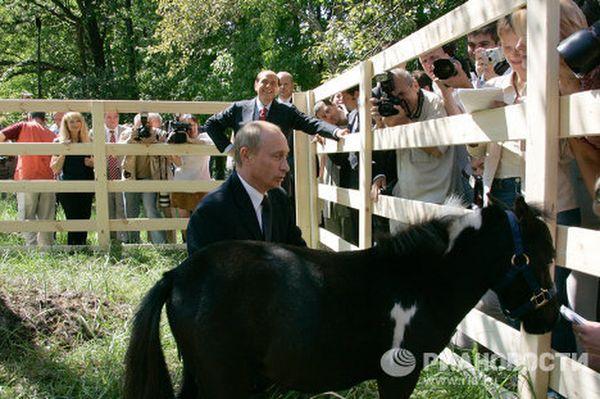 Goat from Yuri Luzhkov on New Year's.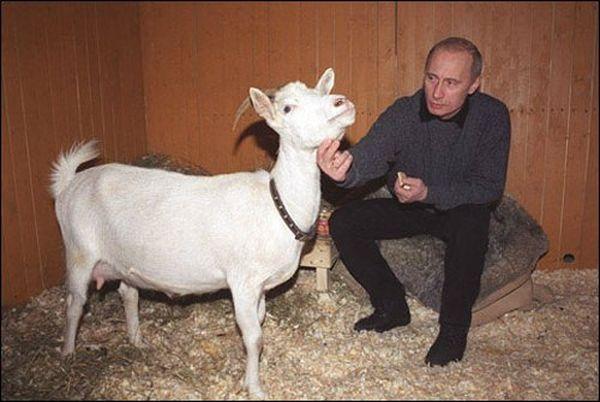 Russian president has repeatedly gave horses: the head of Bashkortostan Murtaza Rakhimov presented bay stallion-Akhal-Teke, during a visit to Kabardino-Balkaria Putin gave Kabardian stallion horse breed, and Jordan's King Abdullah II gave Putin two horses - Hakim and Ma Aroufa and one mare - Isis. Saparmurat Niyazov, President of Turkmenistan, gave him a thoroughbred horse-Akhal-Teke, which the Russian president chose a private farm Turkmenbashi.
October 7, 2002, on the fiftieth anniversary, Putin gave a BMW car from the German entrepreneurs (referred Orthodox priest), a unique ring winner of the championship rugby, Gold Boot from George Yartseva, Monomakh's cap from the Russian jewelers, a collection of fine wines from the Prime Minister of Hungary, map federal districts, made of jasper Urals,
Crystal crocodile (by Moldovan President Vladimir Voronin), and even a coal mine.
But the strangest gift I rightfully believe this one:
Students vocational school №96 of Zlatoust, Chelyabinsk region decided to make a gift to the head of the Russian government Vladimir Putin suit to work in extreme conditions.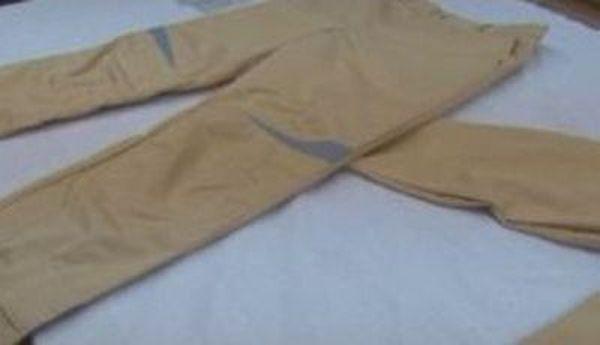 By the way, according to the established order, all gifts made by the Russian President in the execution of his presidential duties are the property of the state. Gifts made by citizens, pre-checked by security guards, and then there is their inventory. They are stored in a Kremlin library and a special storage, which is located in the Kremlin. By law, the president can take him only one gift, the value of which does not exceed 5 minimum wage.
Source: krispotupchik.livejournal.com