Music in the USSR was considered a sort of luxury and excess.
Having a cassette tape - it was very cool.
Buy it was not easy, nor cheap.
For example, this beauty called cassette tape "Spring-211-1 Stereo" with the speakers cost 365 rubles!
In a typical salary of 120 rubles! Three monthly salary for an ordinary device for playing cassette!
And some high-end reel tape recorder and could cost much more expensive.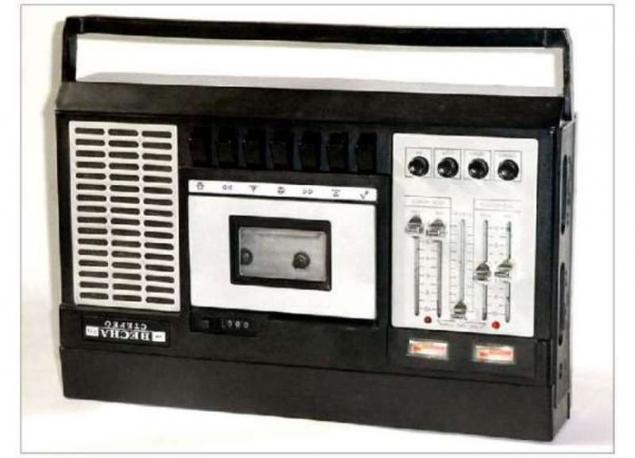 Secondly, a considerable problem was to buy a model that will not break in the first month of work, which happens quite often. "The Soviet material - soft thing" - said one of the heroes of Platonov, and Soviet recorders is applied in full.
However, in fairness, I must say that by the mid-80s in the Soviet Union learned to produce pretty good reel tape recorder. They rarely broke down and were given a good sound. But who train in those days wanted to reel tape recorder? They were bulky, non-transportable, even the process of filling the film required some skill. And most importantly, by the time the reels rapidly supplanted by cassettes. In general, adolescents reel tape recorder was considered a hopeless anachronism. Or, at least, the thing for fans of electronics.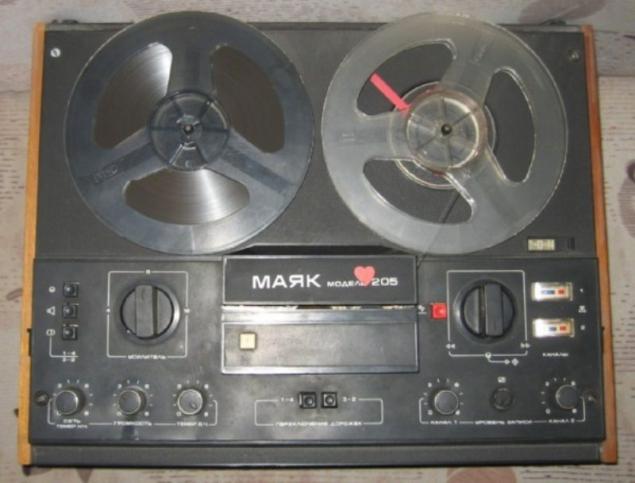 But with cassette recorders things were tight. All right, they were horrendous design (see. Picture above - is not it, how exquisite the "suitcase" Spring?). The worst part was that they were hideously unreliable in operation. Normal operation of the Soviet cassette - one repair service center to the next.
Says a lot about this fact. Manufacturers in the guarantee states that if in the first year of operation the product will undergo repair service center specified number of times (or five, or six), the buyer will be able to exchange it for free to the new model. That is a manufacturer initially admitted that its product can be broken five times in the first year! And many of my friends have taken advantage of this right - their recorders broke just the right amount of time.
To clarify that it was not about Kaki some minor breakages like dumps button. This change corrected at home. It should be noted that the mechanical control buttons, probably designed by engineers specifically to take leisure consumer. They are constantly falling out, sank, fell away, etc. Moreover, they were of very artful construction of springs, peredatachnyh levers, pulleys. Sometimes as much marveled, how he could reach the engineering thought in an effort to complicate simple!
Probably champion breakdowns were nightmarish hybrid recorder, radio and record player. These bulky monsters were far more "bottlenecks" than conventional tape, so bring a huge amount of trouble to their owners. But one of the more or less reliable models of the middle class was a line of tape "Mayak».