Small young courgettes are good because they can't peel. Regular consumption of this vegetable helps to cleanse the blood and eliminate excess fluids from the body. In addition, the zucchini will be part of healthy diet.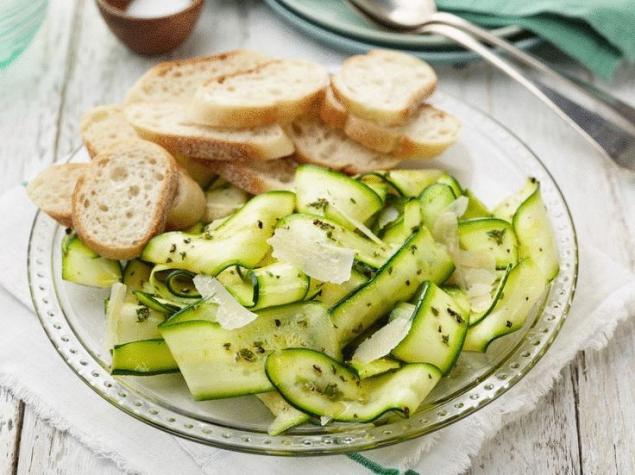 For the salad you will need:
— zucchini 1-2 pieces,
— garlic, a few cloves,
— olive oil,
— Apple or wine vinegar,
— salt, black pepper.
Neigh zucchini into thin slices with peel with a vegetable peeler.
Prepare the sauce in a separate bowl, razmerchik garlic in the garlic press, do make salt, black pepper, finely chopped dill and Apple cider vinegar. All mix well.
The ingredients all mix, give the salad to stand for 1 hour. Then the liquid from the zucchini to drain.  
P. S. And remember, only by changing their consumption — together we change the world! ©
Source: www.7dach.ru