Love for us is a necessary condition of happiness. But this happiness is not transcendental dream, if you know and be able to apply in life the SEVEN SECRETS of LOVE from Artem Tolokonin.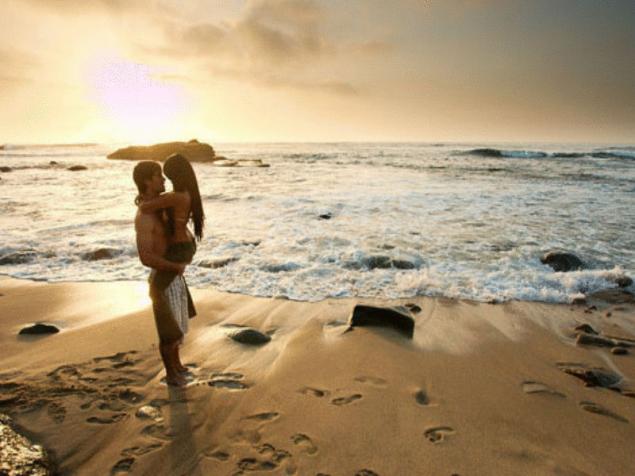 Secret the first:
Love is given to us as a gift to each of us.
The mistake of thinking that true love is extremely rare that the true lovers is dedicated to the elected or just very lucky people. Those who were able to find, love keeps and grows your love – ordinary people like You and me. But they are aware of and understand the laws of love, its development and build their relations in accordance with these laws. In love, man is like God – so said the ancient Romans, and today hardly anyone will dare to argue with them. Therefore, in the love of a man forms and develops its best qualities, love is an inexhaustible source, resource, and unlimited opportunities for spiritual growth.
Secret two:
Love goes through several stages of development.
Love begins to form in person from the moment of conception. This very first moment of his life is because of love. Then the child with love are waiting for nine months with love give birth. One grows in love, learns through love. The first stage of love is puppy love. Clean, open, limitless. Baby loves the whole world, and he is happy with his unity with the world. But a child's love can not be called unconditional, since the object of love for a child can also be a source of pain and suffering. When mom's not around, the child suffers, he is in anguish considers the hours and minutes before the meeting with the loved being. And if the mother suddenly gets angry or takes his favorite toy – a child is angry, offended. Thus, a critical component of a child's love is emotional attachment, and dependence on the love object.
The child grows and at some point chooses a new object of love, is not associated with the family, with the family. This is a person of the opposite sex, which is perceived as a perfect image. It's romantic, Platonic love. The man does not even matter if he knows his fiancee (or choice) about his feeling. Most importantly – he is so beautiful, the only light.
Later becomes significant and the physical side of love. Important proximity, there is a physical attraction. You want to be with a loved one, to touch him. Is love sexy. It is characteristic of youth. In this stage, people find their companions in life, at this time formed family.
Further, in the process of living together, solving the same tasks, people become even closer to each other. Their love is Mature, unconditional. They accept each other with all the oddities, shortcomings, inconsistencies. Between the partners there is complete trust. They are both self-contained individuals, but together they discover each other's huge horizons new challenges and opportunities. Family is the most powerful spiritual practice. Therefore, Mature love rises in spiritual unity.
Secret three:
All the family problems associated with the jam in the development of a sense of love.
It often happens that a person is not transferred in time from one stage to another. He remains at the kindergarten level and may not be the time to build a relationship with the sexual partner. Or climb to the stage of sexual love and entered into relationship with a loved one, after some time (honeymoon period) people sinking to the level of children. Start a complaint, discontent, anger at the partner for what he is tricked out, was not the handsome Prince (or Princess).
The secret of the fourth:
Family conflict always reveals a mismatch between the stage of love passport to the age of the person.
You probably noticed that adults are at odds often act like children? Not trying to stand on the position of the opponent, to understand his point of view, and angry, stomping foot, screaming that everything has to be just the way they want. Behaving like a petulant child, not older than three years of age, who does not know how, and don't need to know something to discuss, to negotiate, to come to a common denominator. And a grown man actually needs is to be able! And probably able to – in relations with friends, colleagues... Maybe he's even a great negotiator and very successful as a Manager. But love all of our social roles, all beautiful masks fall. When we love we open. We stand before our loved ones as who they are. And love them with the love that only a capable. But if our love is stuck in childhood, and so became adults, we behave in love like children...
Secret five:
Sexual problems in marriage often arise from the fact that the partners are in the process of children's love. Children do not need sex!
By staying in a child's formation stage of love, or having fallen on that step after love sexy, people lose physical interest in each other. They become for each other pleasant companions, partners in solving pressing problems – at best, if not overwhelm mutual claims and grievances. But this family is not real. In these respects, the man realizes his need and ability to love. Physical love is the most important aspect of family life, so the lack of quality of sexual relations, the family, sooner or later falls apart. Usually due to the fact that one of the partners meets someone who awakens in his love's physical side. However, this does not mean that the new person is better or more suitable for physical love. Just in a family scenario, You have "sewn" a ban on sex, a manifestation of sensual love in the family. And sex for You under this scenario, only possible on the side. If You leave your old partner in the pursuit of a new happiness and a new family, it is likely to be the same situation. After some time, when will the euphoria, sexual relations with a new partner will also come down to a minimum.
The secret six:
Deliberate disclosure of feelings of love in itself helps to solve any problems.
Even deeper in the generic scenarios, the negative aspects can be overcome by the power of love. Moreover, even if Your partner does not believe in the possibility to regain the love, just Your efforts. If You will discover the love in yourself will change Your relationship with your partner. Even if You do not communicate, even if Your loved one is away from You. He will still feel the changes. People are re-connected through the years after a divorce and creating a harmony in his family, which was not in the best of times. It is important to awaken their true, unconditional, Mature love.
The secret six:
The energy of love heals almost all diseases and mental disorders.
Fantastic stories about miraculous healing from deadly diseases, thanks to love – is not fiction. Because most illnesses are of a psychosomatic nature, that is, their cause is the negative emotional condition. Depressed, under stress, subconsciously devalues their identity, their capabilities and even their health. It's as if he gives a command to all systems of your body work in the dressing. Thereby reducing the protective properties of the body, it becomes susceptible to infections and autoimmune diseases. But as soon as this cause is eliminated, the man is happy, every cell of his body is filled with energy of love, its healing light. All organs and systems start working properly. And physiological, organic problems just go away.
Happiness of love is the most beautiful thing a person can experience. And this state is available to You 24 hours a day! One has only to discover love in ourselves.
Author: Artem Tolokonin
P. S. And remember, only by changing their consumption — together we change the world! ©
Source: /users/8996