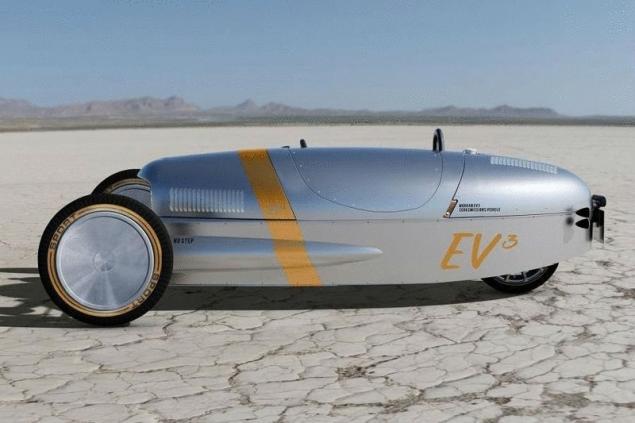 Morgan developed a three-wheeled electric car Company Morgan has completed the development of three-wheeled electric vehicle. The concept is called the EV3, and will be presented at the festival of speed at Goodwood, which starts in June 2015. The car is an electric version of the model 3-Wheeler. The serial version of new items will go on sale next year.
EV3 weighs only 450 kilograms. The power of the car is 100 horsepower. Other technical specifications of the electric car are still kept secret. The last premiere of the Morgan Motor Company was revived sports car Aero 8. The car debuted at the Geneva motor show.
The fifth generation of the Aero 8 is built on an aluminum chassis and is equipped with a new suspension with sway bars and limited slip differential. The new cruise control, ABS, power steering and airbags. Under the hood is mounted 4.8-litre naturally aspirated engine BMW V8. Motor power is 367 HP.
The unit works together with a six-speed manual gearbox or automatic transmission. Morgan Motor Company is a major British brand managed to preserve its independence. On the official website the company calls itself "the last private car in the country. All the cars the firm collects manually, and the annual circulation does not exceed a thousand copies.
P. S. And remember, just changing your mind — together we change the world! ©
Source: milliarderr.com/blog/2015-06-30-7060