99% of cars run on gasoline, but fuel for them is not infinite, pollute the environment and contribute to climate change (1). The solution to these problems is an electric car, but existing models are not able to travel more than 300-400 km on a single charge and are very expensive. To get people to transfer to electric cars should cost less than $ 30,000 and have a range of over 300 km, as well as to charge much faster than 2 hours.
Available electric
Tesla model 3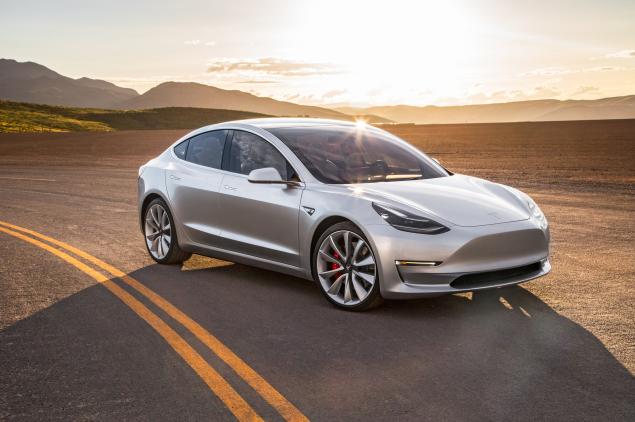 A pioneer in the creation of such a car is the Tesla company formed specifically to address the problem In 2017 it plans to release a Model 3. Electric with affordable (US) price of $ 35,000 and the ability to pass on one battery charge 346 km. Pre-orders are already hundreds of thousands.
More

BMW i3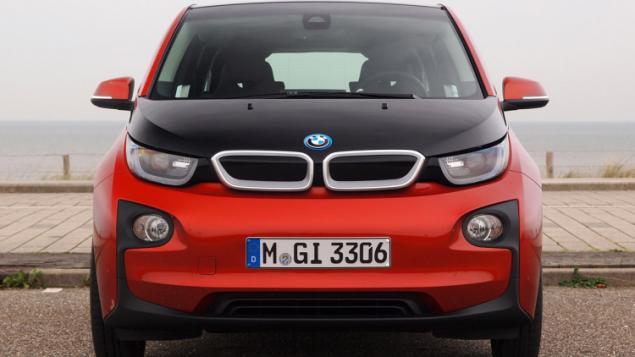 With it, the company competes BMW c BMW i3 model. Her next release will also be able to travel 300 km. on a single charge.
more

Nissan Leaf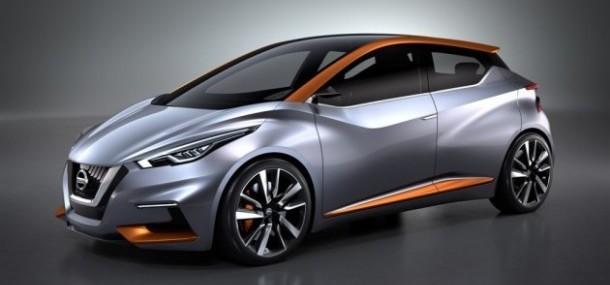 However, the most popular by far an electric car in the world is the Nissan Leaf. He was on the average costs $ 20,000 but is able to pass only 175 km. According to specialists, the model 2017 will run longer, up to 320 km ... more


Shevy bolt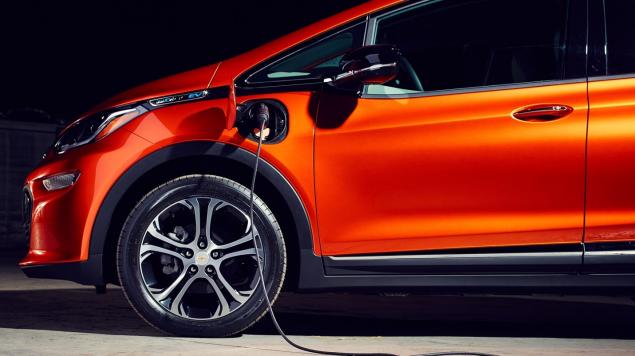 At the same time the very first mass; electric vehicle can also be a car from General motors - Shevy bolt. For $ 37,000 he promises to run 300 kilometers and will go sale in 2017 (but before the car Tesla and others)
more

electric vehicles sales soaring. In the last year the number of units sold has reached 1 million increased 5 times despite the fact that at least 100 thousand (2) has been sold to 2010mu. Apart from saving the planet their advantage is that they are less noisy and can "refuel" at home. They announced the future of transport, but to replace the usual cars of the companies listed above should finally create "affordable" electric



Electric
Following the trend, given the Tesla company, automobile giants actively took for the development of electric vehicles. Not all of them are accessible, but the volume of investments and innovations announced quite significant.

Ford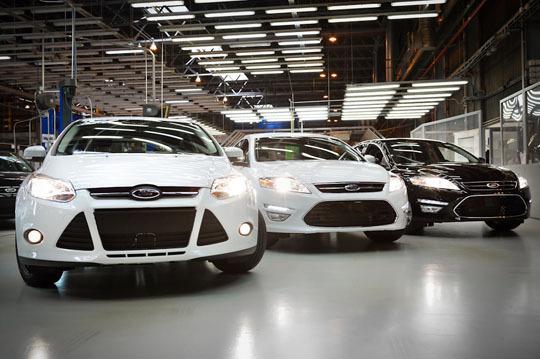 Ford is going to seriously take up the electric cars until 2020, the corporation plans to invest 4, 5 billion dollars in the development of 13 new models of electric vehicles
more

Audi Q6 e-tron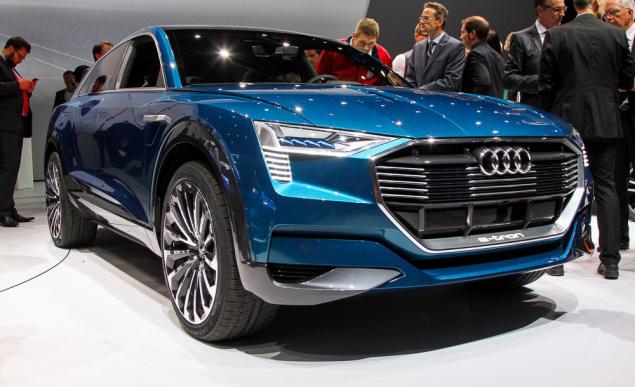 No less ambitious plans for electric cars and Audi. Their SUV Audi Q6 e-tron will be able to travel 500km on a single charge. In addition, it will be charged in just 50min. model is scheduled for 2018.
more

Volkswagen Budd-e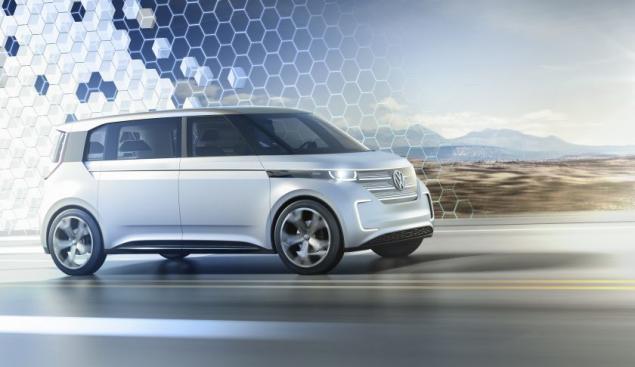 Volkswagen is trying to wash away his scandal with a diesel engine with the help of demonstration of the concept of the electric minivan - Budd-e. Company officials claim that this is not just a PR and they really build it.
more

Porsche Mission E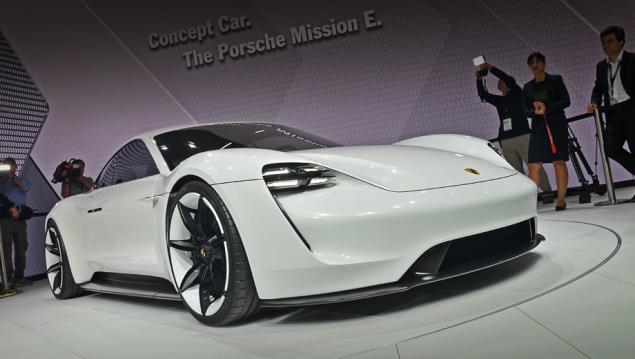 In recent years, electric vehicles have taken even the top manufacturers of machinery. So Porsche promises a mileage of 500km for the new model Porsche Mission E and breakthrough charge in just 15 minutes. The car will be released in 2018, the price has not been revealed, but it definitely will not be massive.
More

Apple car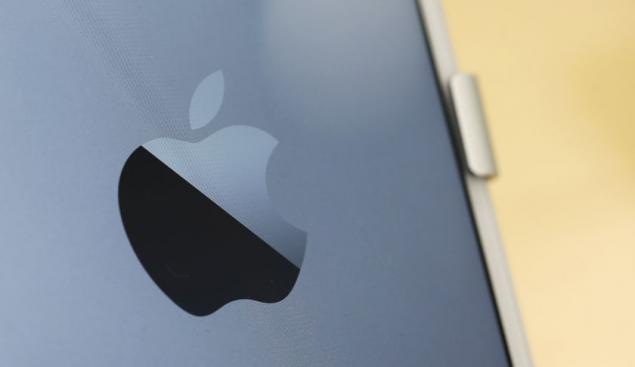 Rumors about Apple developing a car company were confirmed. Her electric car will be largely self-contained, but it is not clear whether he will be completely unmanned. The likely release - 2020
more

Bentley

.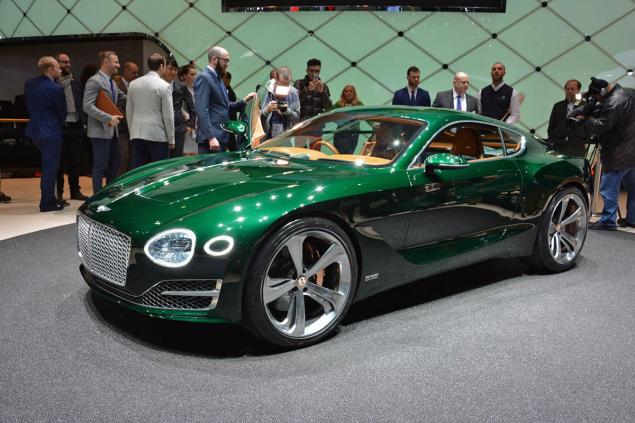 For the development of its own model of the electric car it took even the company Bentley. According to rumors, most likely it will be a sports car. At the end of 2016 it will be clear.
More

Dyson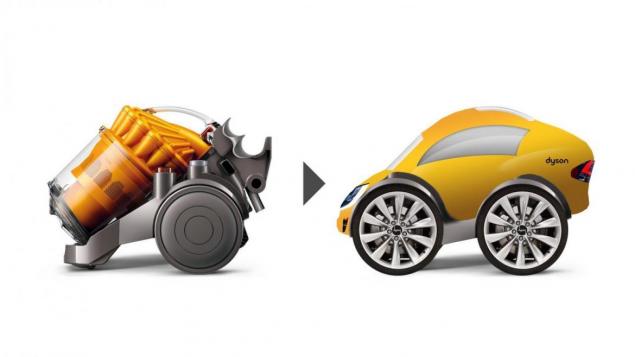 James Dyson 15 years developing the best vacuum cleaner and succeed in the world. His company Dyson is today one of the leading technology products for the home. Now, however, the company is working on an electric car, with the support of the British government.
More

Mercedes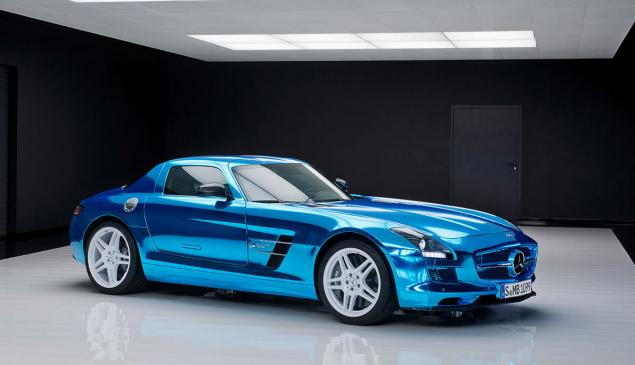 His version of the electric vehicle and the company announced a Mercedes. The new all-electric car company will be able to travel up to 500 km on a single charge. It will be available "sometime this decade».
More

Peugeot-Citroen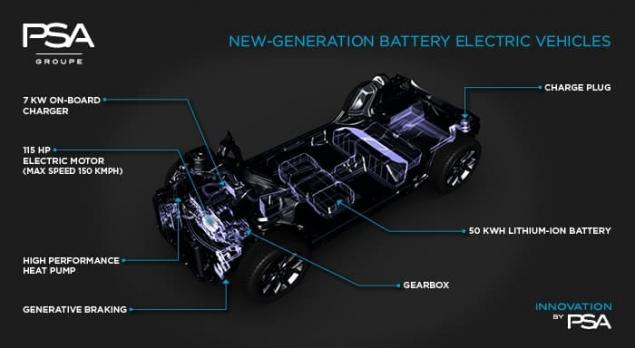 French manufacturer Peugeot-Citroen cars also announced the release of four electric cars with a range of 450 km and a charging time - 4 hours. The Corporation intends to release them in the period to 2021 year.
More

Nikola One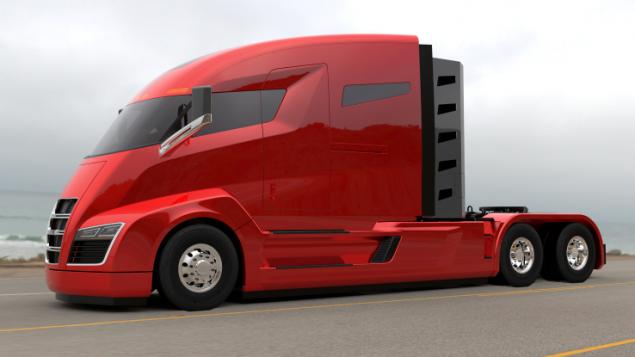 Startup Nikola Motor Company will try to build a full-fledged electric truck Nikola One. The larger the car, the harder it is to make it so that the electric company still only attracts funds for the prototype. His start-up plans to introduce at the end of 2016.
More

Bravo Ego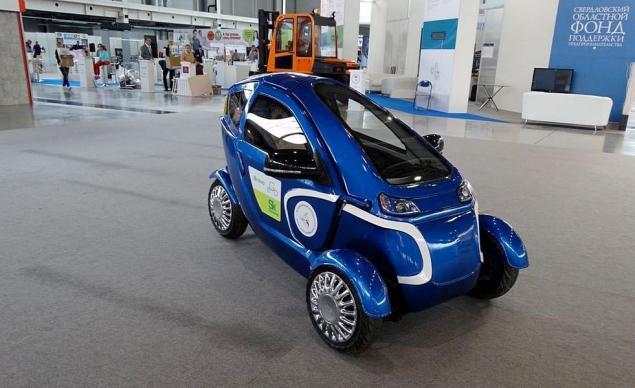 Russia also participates in the race for the creation of electric vehicles. That "Astrakhan Elon Musk" built a small eletromobil Bravo Ego. More precisely tricycle because he is single and with 3 wheels. He promises to go into series production already in 2016.

Hydrogen cars
Toyota Mirai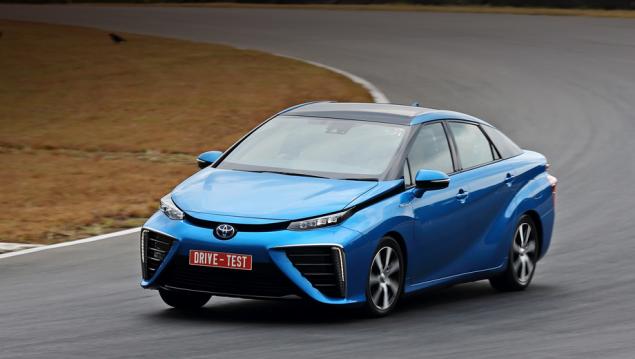 The competition electric cars in the struggle for the future of transport will make fuel cell vehicles using hydrogen as a fuel. They are quick to refuel, go on and just as harmless as electric. But they require the creation of special infrastructure of gas stations everywhere. The most active lobbyist for hydrogen cars is Toyota released in 2015 the first such car Toyota Mirai.
more

LS FCEV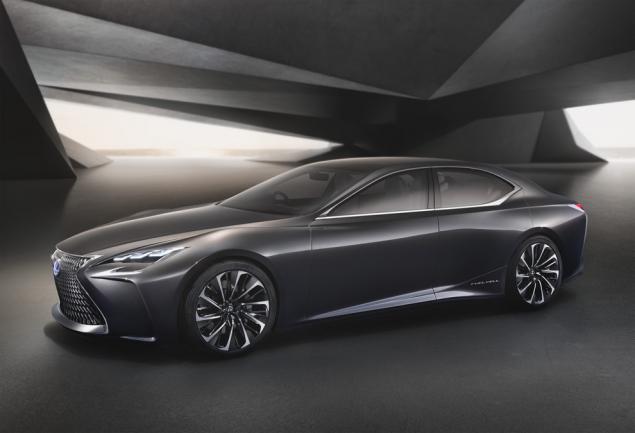 Toyota was able to pay in their belief of the Lexus. Their flagship LS FCEV car will be the most expensive in the history of Lexus, will drive a fuel cell and released in 2017.
More

Audi H-Tron Quattro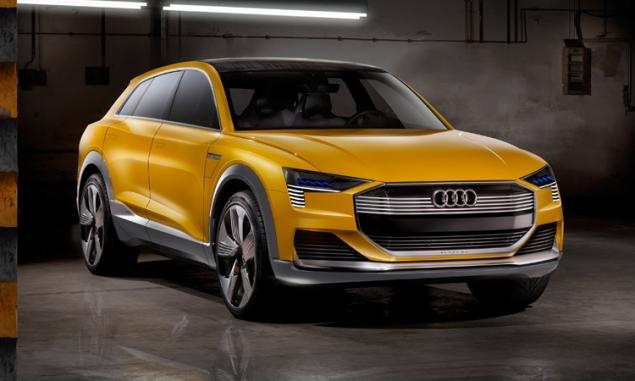 Audi did not remain on the sidelines and presented crossover Audi H-Tron Quattro. This crossover will be able to travel 600 km / m on a single charge / charging and charging / refueled in just 4 minutes. Release date to be determined, but it is coming 3 year.
more

The Rasa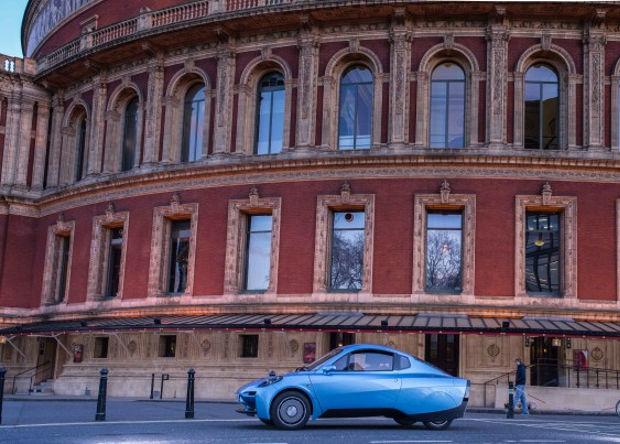 The British have developed a lightweight hydrogen car. He will be able to travel 482 kilometers on a single charge. Sales is scheduled to begin in 2018.
more

Hyundai (Hyundai)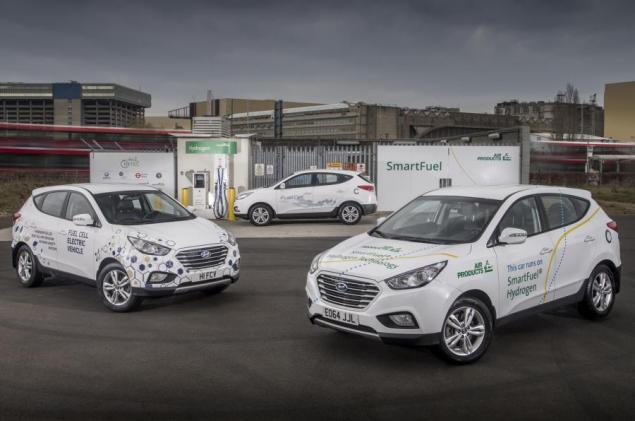 Korean Hyundai Corporation does not put all eggs in one basket, and expects to issue a new hydrogen car by 2017, and to the electric car 2018mu. Both models claimed high levels of range of motion and other characteristics.
More more

KIA Motors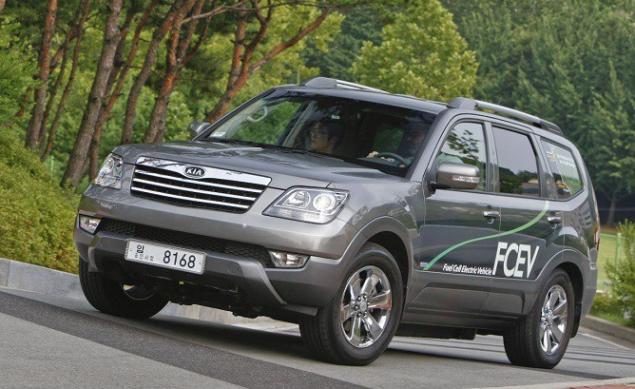 KIA Motors hopes to enter the market of fuel cell vehicles in 2020 with the first production car. The claimed range of a trip after refueling is 800 km.
More

For all its merits, fuel cell vehicles are still more expensive than standard vehicles about 2 times (Mirai, for example, costs $ 60 thousand) and require special refills. Japanese manufacturers are betting on these cars, predict that in 10 years they will not yield to conventional cars, and refueling during this time will be established everywhere.

Such an abundance of eco-friendly cars have been announced do not always. The first cars on fuel cells appeared in 2014. Electric Tesla company until the end of zero only did General motors. She was forced to make the electric power of the United States, and when they canceled the decision, GM's car smashed collected on the wall (3)
Who would win in the upcoming competition electric cars and hydrogen vehicles, new models will lead to the spread of eco-friendly transport. According to recent projections, 35% of car sales in 2040 will account for electric cars. (4). A significant increase in sales compared to the current share - less than 1% (5)

Source: geektimes.ru/post/278020/