In the framework of the special project "Master-class" graduate program Master in Management Anton Khaburskiy told us about the search for new opportunities, internship in a Vietnamese startup, work in an international consulting company and the difference in teaching approaches in Russian and foreign universities.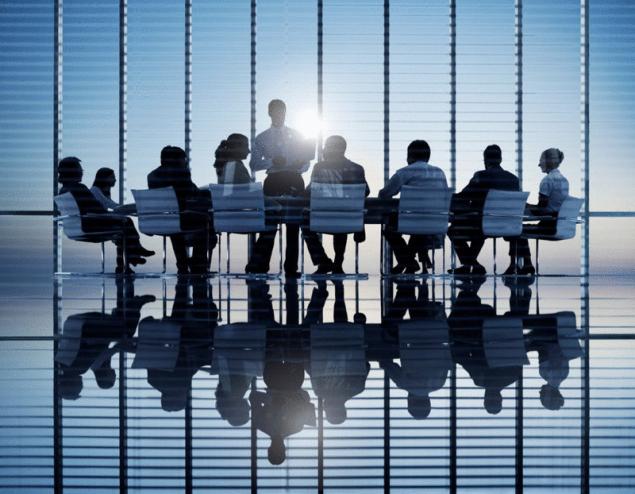 "Okay, we need to choose a school"
I studied at the State University of management, specialty "Economics", and to more or less understand what is interesting to me in terms of a professional career. I participated in various student events where teams solve cases, or preparing presentations. This format I really liked our team consistently won prizes, after which I formed an interest and desire to engage in consulting. Those exercises that we did in teams in the competition, was very similar to project work with specific analytical tasks. I realized that for career advancement in this direction requires some skills until a high level of English who need a place to buy.
To find time for practice during the normal working week is hard enough. Therefore, the decision to go to grad school was, on the one hand, purely rational. The second motivation was associated with the experience that I received at one of these events that I mentioned above. In the fifth year I participated in the annual competition, which is the international network of KPMG holds for students from all over the world. The winners in each city they formed a small team who travel to the international final. I was in a company of four, we went to Dubai where he met a dozen such teams. So I first time a lot of time spent with kids my age of the huge number of different universities and countries. We did a great job and had a great time. I thought if I loved these 3-4 days, I wouldn't want to spend a year. So I have no use for various brochures, presentations and videos. I just visited this atmosphere and realized that if the learning process is anything like the weekend in Dubai, I want to try for any money with all strength.
The school pushes students to prioritize
In addition, I wanted to get an interesting experience of his life to one far abroad, expand your horizons, learn something new. I was sure that everything that's in it for me, is an investment in the work that I was looking for. With this master degree I will make it easier to pass the screening by the consulting company, put on a good show for an interview, you have to open doors that were previously unavailable. I said to myself, "Okay, we need to choose a school".
"What I got was more than my expectations,"
the Choice was based on the above criteria. In the schools of France and in the States, a very large percentage of local students. That's great, but I wanted to be the same as the surrounding. Plus I looked at access career opportunities: how large is the alumni network, what they do, how close are the main offices of companies that are interesting to me, what are my chances to apply for work, including legal formalities. So I came to a compromise, and the choice fell on IE: she has a very good rating, which means it attracts serious professors, talented students, which is interesting, and that in the future will be an indicator of the quality of education I received.
I had an idea that will work a lot, including command and free time — a little. About the way it turned out. The school pushes students to prioritize. Also, I assumed that approach would be more practical. Indeed, most of the teaching time was devoted to the analysis of specific examples, situations and tasks: independently, in class, on the team. This so-called case method: every lesson, understand the history of the problem in some companies, the topic of which is connected with the theme of the lesson. Thus, my first education was turned upside down, because there was almost no practice, mostly the solution of any hypothetical or abstract tasks. Here we are very deeply studied concept problems and most of the time spent on a thorough search for solutions in the form in which the particular employee could her face. It technical components, and serious consequences to the organization that affect its future. We took into account all the levels. This gives an overall view of the problem and teaches to organize the work of the entire team.
Despite the fact that the University program is associated with a particular specialization, she has covered absolutely all aspects of life, ranging from General things like the strategy to technical details. That is, the resulting Outlook is huge. This is just what I was waiting for — a comprehensive study business and different: large, family businesses, start-UPS or projects that don't yet exist. There were sessions dedicated to the search of ideas that could turn into a business. That is, it is a good platform where you can then develop in very different directions. It's hard for me to imagine some kind of career direction that was not affected.
Everything that we studied and the topics discussed, all this applies to consulting, that is just what I wanted in terms of career. The first two or three years working in a consulting Agency versatile — you can try a variety of projects, up to a period of specialization as such, no. Therefore, the obtained knowledge helped me a lot because they allowed to look at widely different problems. I was able to meet with personnel management, financial management, marketing, helping to quickly adapt to new tasks at work. What I got was more than my expectations.
"This is a theoretical course plus a lot of experience"
the Master's program is divided into three periods. The first two General courses are the same for all. The third period is connected with the core subjects, which are included in the course of their chosen major. By the time they are approximately equal. About 80% of the work is directly a course of lessons, and the rest — training with practical exercises on the General competencies. This, for example, negotiation skills, presentations, interviews. They invited experts, and coaches.
I specialize in marketing, and the core exercises we went through everything from marketing strategy to technical things related to market research, communications or advertising. Overall the course provides a through overview of the different business from all possible sides: from sales to accounting. Special attention is paid to the living discussion, so it is very important the role of Professor. Unlike what I experienced in my first University education, where he directs the discussion and asks questions at such an angle to be able to connect as many points of view and to produce the measured response. In most disciplines potentially correct answers may be several, but all have different consequences. Therefore, the role of the Professor, showing all faces, is very important.
We went around the circle and answered one question in different words
I graduated from University in 2009, and, perhaps, progress in the education system is, but then what we could study on their own, we were in the audience. Everything was centered around the Professor and the material that he has collected over the years of its work, and is very treasured. Discussion was very little. For IE it is important that the teacher was the bearer of practical experience in their subject. For example, our Professor on B2B marketing for your Agency, which specializes in marketing studies and implementing large-scale marketing campaigns. This is a theoretical course plus a great experience. That is the basic value that all of the methods, concepts and tools are concrete, practical sense, and their use is justified. So much more interesting, and better catch the most important.
Our role was divided into two parts. It is an independent work to study all the material situation which will be discussed in class, analyze it critically, to develop an opinion and have to argue the material from the case or personal experience that we have gained during their studies, internships, work and so on. Therefore, it is very important that my classmates were not recent graduates of universities, and older people. The second part is discussion. During the lesson it was important to help develop the conversation when one statement complements the previous one. We went around the circle and answered one question in different words. The ratings system has created a kind of pressure that motivates you to participate in the conversation, and the quality of this participation is also evaluated.
"We see success stories, but don't know what's behind them"
the Idea of going to Vietnam arose in continuation of the interest in international experiences and new horizons. I was interested to try herself in the business environment, in a startup. There is such an organization — Rocket Internet, which grows young companies in many emerging markets. I heard about it from former colleagues, but did not know anyone there, and just wrote them. The choice they gave me five countries and different jobs. We talked and agreed I was in the young company, which less than a year, while I had the chance to work with interesting side of Internet marketing, which I studied in IE.
My strength and interest has been invested in the study in the business school, and the selection process for this job was quick and easy. The school held a series of workshops with invited guests, one of which involved an Agency that specializiruetsya on marketing consulting. I didn't know about this idea, it turns out, the school opened it for me. So my interests are "specified". The fact that we see all these success stories, but really don't know what's behind them. Maybe there was some kind of Titanic work, or maybe Vice versa. I mean, somewhere, there is a possibility to try themselves, and knowledge and network is very helpful to find them. And if something requires too much effort, it is a signal that maybe it's not what to do, so you can ditch a lot of effort and time.
"School insists that the student has set a goal"
is Not to say that education is the link which was missing. It helped to qualify for a higher tier during an interview, but it is not important. When I was in Moscow, I missed what is called a network. IE for me was the opportunity to expand your professional network of contacts. I didn't have the habit to keep an eye on this network, but, really, Dating was there and something was brought, I had some interviews that otherwise I wouldn't even know. Practical value from your network for me was very relevant during the study. And the graduates, professors, and students, and invited guests, that is, everyone connected with the school, open to communication. We should work on this, and the school provides all opportunities.
My work is a logical continuation of what I learned to do in IE
My area is quite narrow, and the companies in which I would be interested to work quite a bit. Education is not a checkmark that you put automatically, but a potential employer understands that the candidate may be more versatile to look at the problem faster to look for solutions, plus he has a business vision and set of important skills. I'm really more comfortable to do some things, on the development of which usually takes a long time. My job now is a logical continuation of what I learned to do in IE.
The school insists that each student has set a goal: a career or something. Even if you can't understand what you are interested in or you have no idea how to construct worlds that would be of interest to you, school will give you the opportunity to decide for themselves these questions. Interests can also change. On every topic, whether it be a profession, industry or country, there is a student club with their schedule of activity. Everything in life is not try, so if someone asked for advice on how to manage your time, then I would say that the school is a good opportunity to cover different topics to the maximum. In fact, this education is much broader than the formal program.published  
P. S. And remember, just changing your mind — together we change the world! ©
Source: theoryandpractice.ru