Google has decided that the world needs another router. Such a router that will never fail or lose communication with your mobile device, and indeed it needs to stand out from the gray mass of other routers for its stability and reliability. Router got the name OnHub, and even got its own promotional video.
Really, it's hard to imagine a modern apartment, not equipped with wireless Internet. For example, in my apartment, due to the thick interior walls operate continuously for two router, so that all my mobile gadgets are constantly torn between them when I'm walking around the house. What is so good OnHub compared to devices from other manufacturers?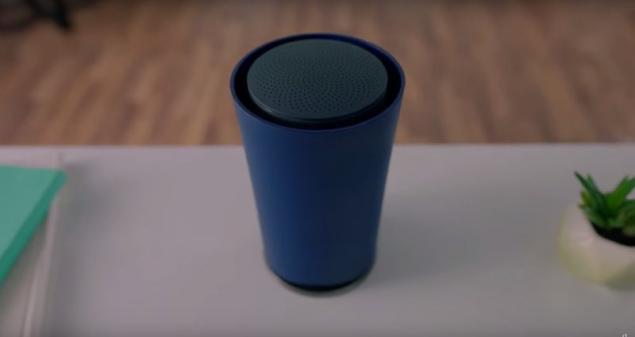 In fact, OnHub is a joint development between Google and TP-LINK. The developers claim that their router is ideal for any home. Specifically, the device is not conspicuous, it is made of cylindrical shape and has deprived us of the usual blinking lights. Only the top device will be gently highlighted one of the four color indicators in the form of a ring. So, according to the designers of Google, users would want to hide away in a dark closet, respectively, and the signal will be more stable. Antennas hidden inside the case, so from the router, nothing will stick out.
The router supports data transfer speeds up to 1,900 megabits per second (slightly more than 237 megabytes per second) and operates at frequencies of 2.4 GHz or 5 GHz. Supports all existing Wi-Fi protocols, including 802.11 a/b/g/n/ac. OnHub hides inside its shell as much as 13 antennas: six running at 2.4 GHz, six at 5 GHz and one additional antenna that monitors external noise and overloads the wireless network. All antennas are unique to routers a circular fashion, and in the center between them built a moving reflector, amplifying the signal in the direction where the majority of your devices connected to the Internet.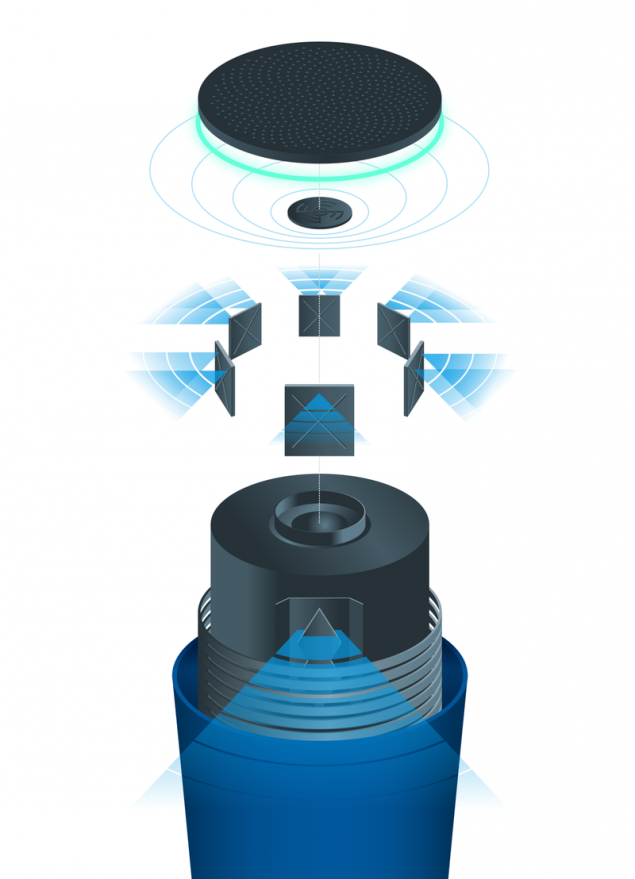 The router is also equipped with 4 GB of memory, which can be used not only for downloading auto-update, but to install a variety of useful network applications. In the upper part OnHub is a flat round speaker that with the help of special sounds of different tonality can remotely configure your Android device and send all the necessary information to connect to the network. Also the router is equipped with a special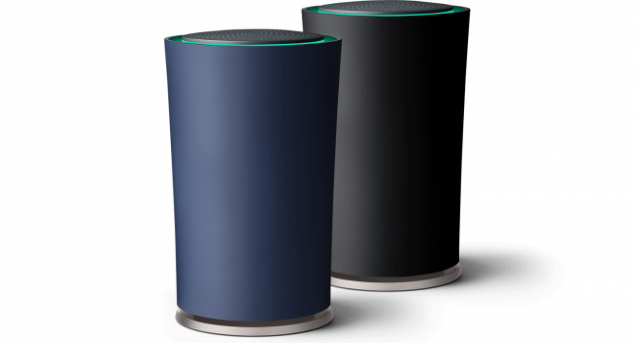 ilinoi a passive cooling system, which will not allow the device to overheat even during peak loads and smooth operation for months.
How much will cost this? Exactly 199 dollars. OnHub will be available in two colors: black and blue. It can be purchased in the very near future, and pre-order you can checkout today on the websites of Google or on the Amazon marketplace. published
P. S. And remember, only by changing their consumption — together we change the world! ©
Source: hi-news.ru/gadgets/kompaniya-google-vypustila-sobstvennyj-router-onhub.html