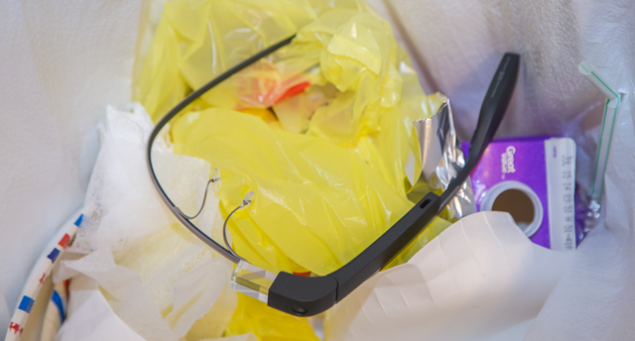 More recently, the announcement of the new operating system for smart gadgets, Android Wear. After the announcement a little time passed, and the two companies, LG and Motorola, have announced two models of smart hours Android Wear.
Device from LG already
went on sale
, and Motorola just officially
presented his watch
, which, however, has managed to test the journalists.
In this case, one of the journalists, the author of the column one of the leading tehnoblog, Arstechnica, tested as Google Glass (he wore those glasses for many months) and smart watches with Android Wear (both devices are bought by them at their own expense). So, this journalist, Ron Amadeo,
поднимает
quite an interesting question: whether to make the device with Android Wear unnecessary wearable mini-PC type Google Glass?
But really, the wrist unit more comfortable, at least (and probably more) functionality than Google Glass, and attention (in most cases, it is absolutely unnecessary) does not appeal.
Do you need quick access to certain types of information ? Android Wear easily recognize voice commands and performs like Google Glass, having the same detection system "hot" words, like smart glasses. But the device on the platform Android Wear more convenient than Google Glass, as "points" require touch or tilt of the head in order to begin to hear the owner. But Android Wear constantly listening to the owner, and provides the requested information / performs the desired action on voice calls without the need for further action.

As for the data on demand, it can be exchange rates, weather, distance from town to town and all that jazz.

Need to quickly respond to notifications ? Do Wear a very broad functionality. This system allows you to work with virtually any application, including software, whose creators have never heard of Android Wear. SMS, organizer, fitness tracker, e-mail, phone calls, what else?

At Google Glass is very limited compatibility with each of the applications, and it all has to be manually configured. Android Wear allows you to receive any of the notifications that are sent to your smartphone, and everything works "out of the box."

Smart Watch more social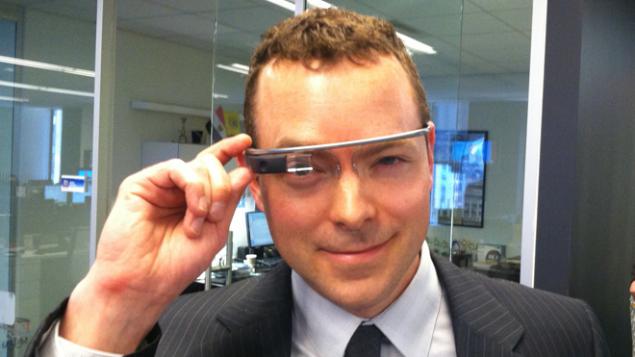 When communicating with a person in the Google Glass, many people will feel uncomfortable. Eye carrier permanently closed display, unknown, not "writing" if it you do not read if he jokes during that, as you say. In general, something like that. I>

Well, on smart watches, hardly anyone will notice, perhaps, the same gadget lovers, as the owner of the device.

Camera from Google Glass
Previously announced Shot function in real time (while making calls on Google Hangouts, for example) was blocked by Google, because it works all this is not very good.

In all of this, the camera itself is set in the Google Glass is very ancient, so get a good shot anyway unlikely to succeed. In devices with Android Wear camera does not (at the current devices), but most of us have smartphones, cameras (and related applications), which is much better than the Google Glass.

Smart watches are more practical
Hours hardly anyone will be removed from the hands in a public place such as a cafe. A Google Glass during dinner / Dating / business meeting / next party will likely want to remove and put a number on the table. Well, what happens to the device after the party, some people do not remember ... you know how it is.

Price Smart watch more ergonomic
Some users Google Glass cause headaches, strong enough to stop wearing the device.

Furthermore, using Google Glass white text on a transparent background. Sometimes it is impeding disassemble the image on the "display" points.

The watch with Android Wear LCD \ AMOLED display, where everything is visible at any time, anywhere.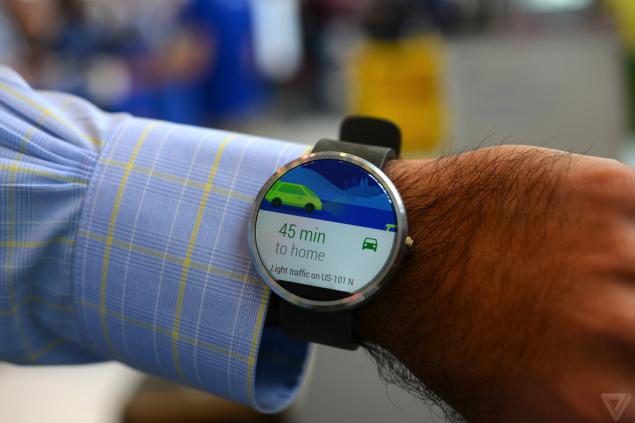 The ecosystem of applications
Ecosystem Android Wear engaged Android-developers that allows you to talk about the imminent appearance of a huge number of applications, "sharpened" under the smart watch with this OS.

By the way, after the recent update to Google Glass KitKat, there were complaints about the slow work and glyuchnost points.

Lock functions
That is left just two interesting unique features that make Google Glass popular device.

Availability
Of course, all of this is subjective, but the problem in Google Glass really is, and a lot of them. But smart watches - a device that is devoid of many drawbacks Google Glass, having, in this case, an additional advantage. Of course, Google Glass allows the wearer to feel a cyborg almost time traveler, a man, following the trend of technological fashion. But it is, perhaps, one of the few advantages of Google Glass, which clever clock there is nothing to say.

Source: habrahabr.ru/company/madrobots/blog/228211/