It's time to share the recipe for homemade tomato sauce for pizza from Jamie Oliver. It is really fast and simple, and the result is delicious and contains such a large number of chemicals, like store-bought sauces and ketchup.
Jamie Oliver to prepare the sauce offers the use of canned tomatoes in their own juice, but I like to use raw tomatoes. This option will be most useful. I cetrulo pour in the boiling water and dip each tomato for 10 seconds in boiling water, then cool the tomatoes and remove them from the peel. But if too lazy to bother, you can use canned tomatoes.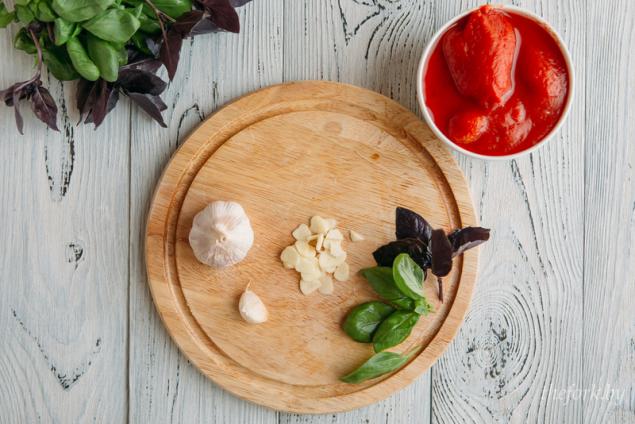 Products:
Bank of canned tomatoes or 500g peeled tomatoes
2 small cloves of garlic
small bunch Basil
salt and black pepper to taste
2 tablespoons olive oil
On a heated pan pour olive oil, add finely chopped garlic, the Basil leaves, fry literally a minute. Now add the tomatoes, mash them with the spatula, add salt and pepper to taste. Cook on medium heat for 3-5 minutes. If you take fresh tomatoes, the cooking time may be slightly longer, approximately 5-7 minutes.
The sauce is ready! Further, it is possible to miss weight through a sieve, to obtain a more homogeneous consistency, and can be left as is. By the way, this sauce can be refilled and paste, replacing the ketchup and store-bought sauces.published  
P. S. And remember, only by changing their consumption — together we change the world! ©
Source: thefork.by/domashnij-tomatnyj-sous-dlya-piccy..