The life-giving properties of greens are readily available thanks to the cocktails prepared from it. Do you have the raw diet, vegetarian diet or adhere to a common kitchen, drinking green smoothies can bring huge benefits to your health.
"The only way to keep health — something I didn't want to drink it. what I do not like, and do what you like", said mark TWAIN.
Revolution green smoothies has completely changed that notion! Now in the Arsenal of mankind was a universal natural medicine, not only useful but also delicious.
America has engulfed the "green wave".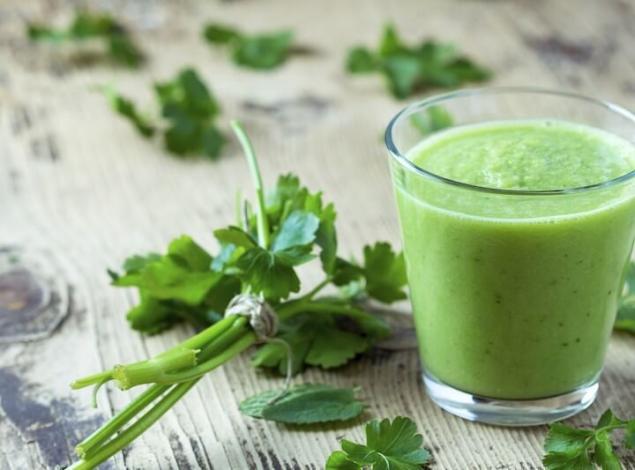 Every day more and more people begin to understand that the key to health beneath their feet. Greens — that's the perfect human food. Life-giving force of chlorophyll performs miracles of healing! Adding green smoothies to the diet of any person will give a health effect greater than the raw food diet. You do not need to completely change the usual system of supply. Enough to include in the diet two or three tasty green smoothie, which I drink even children. Create your own, simple and effective health program!
Victoria Boutenko has developed a strategy for helping ordinary Americans (those who love ice cream, steak, fries, and pizza) is easy to include in your diet greens.
What Victoria says in her book "Green for life" when describing our body's ability to restore health in the presence of essential nutrients is in itself not new. And together with the "Greens for life" is a stunning achievement, because Victoria realized that in order to inspire readers and to launch the mechanism of their natural cleansing and healing (and thus improve first their physical and mental, and then spiritual life), no need to lecture about the need to eat more live plant foods — you just need to make healthy eating easy and enjoyable.
Green smoothie — or, more precisely, liter of green smoothie with Victoria recommends this book to start our day" itself is the richest source of chlorophyll, vitamins, minerals, enzymes and antioxidants if you add it into standard American or any other, diet. Liter green cocktail of the day also disaccustoms from eating refined and fatty foods. It is difficult to overeat once filled one of delicious and energeticara mix recipe Butenko. And if when you come home from work, awaits in the refrigerator for another seductive green smoothie, then dinner, which you eat after you drink SIP your cocktail will probably be less abundant and more healthy.
Daily green smoothies during the month will change your health and attitude.
Cocktail recipes greens
All the ingredients for cocktails mixed in a blender, the output is 1 liter. I use a high-speed blender "Vitamix" (Vita-mix) is much better than the usual mixer. It is called high-speed mixer-mixer, because the speed of rotation of the screw blades is 240 miles (386 kilometers) per hour. This means that the blades don't even have to be sharp to bring to a liquid state anything solid. The power of the motor "Vitamix" — 2 horsepower. Any other mixer grind the solid cellulose of greens only if his blades are sharp enough. Unfortunately, when they are blunt, blender can't even blend a ripe banana and very quickly overheat. After I burned up several mixers, 14 years ago, I finally saved my money and bought a "Vitamix". It still works like new.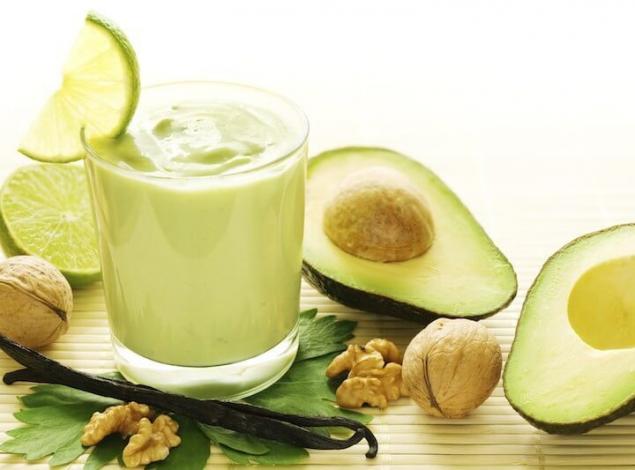 Sweet green smoothies
"WILD BANANGA"
2 cups quinoa, plantain, gerbils, or other weed.
1 banana
1 mango
2 cups of water.
BLUEBERRY PUDDING
1 stalk celery
2 cups fresh blueberries
1 banana
2 cups of water.
"WATERMELON"
8 leaves of Romaine lettuce
5 cups of chopped watermelon
1 Cup water
"GREEN BOUNTY"
6-8 leaves of Romaine lettuce
1 Cup red grapes
1 orange medium size
1 banana
2 cups water
"SWEET AND SOUR"
6-8 leaves of red lettuce
4 apricot
1 banana
1/4 Cup blueberries
2 cups water
"FRESHNESS"
6-8 leaves of Romaine lettuce
1/2 medium melon
1 Cup Apple juice
2 cups water
1 banana
1 mango
1 small piece of aloe
2 cups water
PUDDING MADE OF PARSLEY AND MANGO
2 large peeled mango
1 bunch parsley
2 cups of water.
"SUMMER DELIGHT"
6 peaches
2 handfuls of spinach leaves
2 cups water
WEEDS FOR CHILDREN
4 peeled mango
2 cups water
1 handful of quinoa or stinging nettles
STRAWBERRY FIELD
1 Cup strawberries
2 bananas
1/2 bunch Romaine lettuce
2 cups water
GREEN PUDDING WITH CHIA SEEDS
You must first soak 1 tablespoon of Chia seeds for an hour in a Cup of water and make a Cup of the jelly Chia.
1 Cup Chia jelly
1/2 lemon
4-5 leaf lettuce cadet
1 sprig mint (to taste)
2 cups water
4 peeled apples (sweet and juicy)
"JOY"
4 very ripe kiwi
1 ripe banana
2 cups water
3 stalks of celery
"FRAGRANT"
1/2 bunch of spinach
4 apples
1/2 lime with peel
2 cups water
1 banana
"MINT"
4 ripe pears
4-5 leaf lettuce cadet
1/2 bunch of mint
2 cups water
"CRIMSON DREAM"
2 pears
1 handful of raspberries
4-5 leaf lettuce cadet
2 cups of water.
Savoury green smoothies
EASY RUSSIAN SOUP
6 leaves of lettuce krasnoshtanova
1/2 lemon (juice)
1/2 red onion
2 stalks of celery
1/2 bunch of fresh dill
2 cups water
1/4 avocado
EASY ITALIAN SOUP
5 lettuce cadet
1/4 bunch fresh Basil
1 lemon (juice)
3 cloves of garlic
1/4 Cup sun-dried tomatoes
2 cups water
THAI GREEN SOUP
1/2 Cup spinach
1/2 bunch cilantro
1 clove of garlic
1/2 sweet red pepper
1/2 lemon (juice)
3 tomatoes
2 cups water
"GREEN DELICIOUS"
5 leaves purple lettuce cadet
1/2 avocado
3 cloves of garlic
1/2 lemon (juice)
1/2 teaspoon salt
2 tomatoes
2 cups water
"NUTRIENT-BITTER"
5 lettuce cadet
1/2 avocado
3 cloves of garlic
1/4 Cup lemon juice
1 sweet pepper
2 stalks of celery
1/2 bunch Italian parsley
2 cups of water.
published  
P. S. And remember, only by changing their consumption — together we change the world! ©  
Join us in Facebook and in Vkontakte, and we're Classmates
Source: reborn-spb.ru/archives/1585