Incredible results are obtained by rinsing the mouth with sesame oil is an ancient Ayurvedic practice for maintaining the health of the mouth, cleansing of toxins and strengthen the immune system.
For this procedure you will need unrefined sesame oil or coconut oil.
So, what is the sequence of actions when rinsing the mouth with oil:
Take 1 teaspoon of oil in the morning on an empty stomach and rinse your mouth for about 15-20 minutes. The habit procedure might not seem pleasant, so you can start with a few minutes and bring up to 20 minutes for 2-3 weeks.
Rinse thoroughly, moving jaw, as when chewing. At the end of the procedure, the oil should be spit out! (in any case do not swallow the oil, because at the time of maplevania it contains toxins)
Rinse your mouth with warm salty water and brush your teeth.
​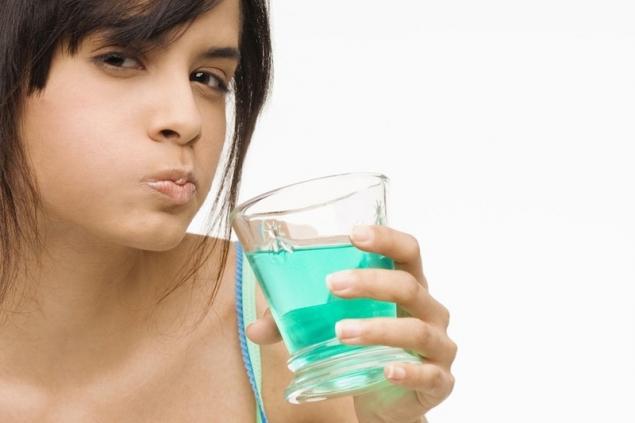 Do it better with natural tooth powder (will fit this mix: 1 tbsp coconut oil + 1 tbsp baking soda + 5 drops of essential oil of parsley/myrrh/Clary sage/eucalyptus/tea tree). Oil rinsing can be carried out every day (some do it 3 times a day – just on an EMPTY stomach!) That will give you the clear oil:
strengthen the health of the oral cavity (rinse fights cavities, prevents periodontal disease, eliminates bleeding gums and bad breath, whitens teeth);
cope with eczema, acne and other skin ailments;
will be able to resist bronchitis, sinusitis;
you will stop torturing insomnia, headaches and migraines;
get the excellent prevention of thrombosis and arthritis;
will increase your metabolism, withdraw toxins and improve overall health! published
Author Natalia Dichkovsky P. S. And remember, only by changing their consumption — together we change the world! ©
Join us in Facebook , Vkontakte, Odnoklassniki
Source: beorganic.by/page/sesam-oil-pulling-benefits.html