The proposed books, from which you will forget about all the bad and immerse yourself in the read head:
1. The brothers Strugatsky — Monday begins on Saturday
The brilliant book of Russian science fiction, which became a bestseller for many years. A young computer programmer Alexander Privalov, travelling by rental car in Central Russia, and suddenly fall into a strange provincial town where he is faced with many strange and confusing things, not explainable from the point of view of science.
2. John Irving — the cider house Rules
A classic novel of American literature by John Irving is a modern Saga about a family living in our absurd and meaningless world, whose members are trying, each in his own way, to find harmony and establish a balance between the eternal and the transitory.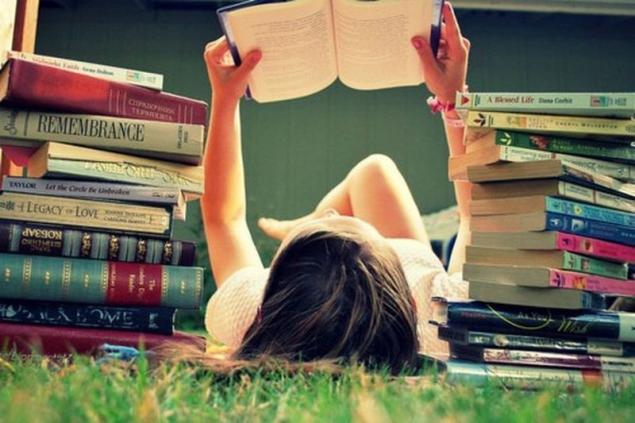 3. Jerome K. Jerome — Three men in a boat, not counting the dog
Fabulous, witty, life-affirming story told by a brilliant British writer-comedian. The story of the journey of three gentlemen on the Thames is full of interesting events, exciting conflicts and comic situations, of which the heroes go, invariably keeping a sense of dignity.
4. Downham Jenny — While I'm alive
Sixteen-year-old heroine of this book only begins to live, and she has so much to do. So she writes a list of all your desires and takes on the case. Not all of it so innocent as her peers. But only because it is largely not like them. And also because she needs to catch it now! "While I'm alive" — honest, brave and incredibly life-affirming novel.
5. Douglas Adams — Hitchhiker's guide to the Galaxy
A motley company travelers travels from star to star in search of happiness, peace, and cocktail "Angeloktisti Wreslter" — but unknown forces twice a day impose a variety of high mission to save all life from various scoundrels and psychopaths. Then with a sarcastic smile, then with a melancholy smile Adams reflects on the Meaning of Life, the Universe and everything.
6. Erlend Lou — Is Naive. Super
The Novel "Naive. Super" — his most famous book, written from the thirty years of the hero experiencing a "mid-life crisis", — has been translated into a dozen languages and everywhere, including in Russia, met with enthusiasm. This charming and ironic and restrained thing akin to a good primitive, "naive" painting at first glance is simple and funny, will look smart and touching, and parts with a total apparent simplicity, are written accurately and skillfully.
7. Elizabeth Gilbert — Eat, pray, love
To thirty years from Elizabeth Gilbert was everything that could wish for modern, educated, ambitious woman — her husband, country home, successful career, but having survived divorce, depression, and another love failed, she understands that all her previous notions were erroneous.
In order to find yourself again, Elizabeth decided on a radical step: it sells everything it owns, breaks up with all her loved ones, and sent round the world trip. For the whole year. All alone...
EAT, PRAY, LOVE — this book is about how to find joy where there is no wait, and how not to look for happiness where it will not. By definition.
8. Fannie Flag, Fried green tomatoes in cafe "Substation"
If you bring this volume to your ear, you can be sure to hear laughter, the crying, the conversations, the noise of the train, the rustle of leaves and the sound of forks and spoons. Listen to the sounds filtering through the cover, and you will learn the story of one small American town where, as elsewhere in the world, intertwined love and pain, fears and hopes, friendship and hatred. This story will be told with such sincerity that will be remembered for years to come, and a novel Fannie Flagg will be one of the favorite books.
9. Ray Bradbury — Medicine for melancholy
"When all is lost, hope remains," – says the hero of one of the stories of ray Bradbury. These words could be the epigraph to the entire collection of "the Cure of melancholy", which will always be a place for sad smiles and kind of miracles.published
P. S. And remember, only by changing their consumption — together we change the world! ©
Join us in Facebook , Vkontakte, Odnoklassniki
Source: vk.com/brain_up?w=wall-70427221_14177