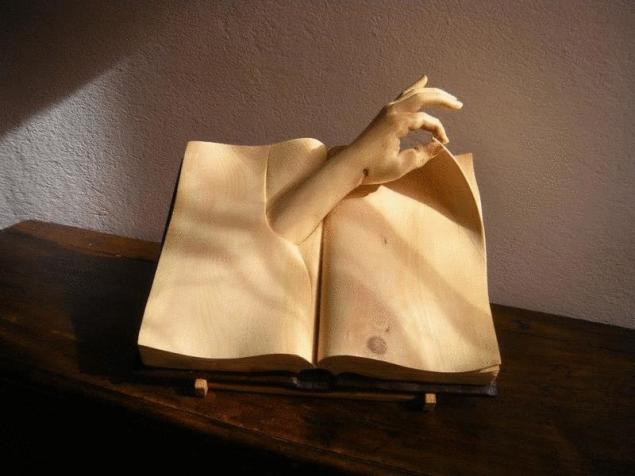 In my opinion, success is when a person realizes their dreams and reaches their goals, wherever they were, doing this in harmony with themselves and the world around you. But to be able to do this, you need to understand yourself, to understand other people and how the world around; to acquire habits that will help you to go through life, to truly learn to build their life strategy. All this can help the right books. I made a compilation of 15 books by breaking them into groups of three areas, which are important for the way forward and up: I myself, My business/career/work My life/strategies, beliefs, and habits. Well, shall we go?
Books for self-discovery
Meg Jay, "the Important years"Time between 20 and 30 years, about which the author writes, when you want to walk and enjoy life. And at the same time this is the period of formation of habits, beliefs and values that will define the rest of his life. In General, if in this pivotal decade to spend time with benefit, then you will be a grateful life. Sorry I didn't read this book when I was 20, but even much later, the book was useful. For starters, you can walk along with the author in three key areas: work, love, mind and body, and then to develop this system at its discretion.
The worst uncertainty is the desire for something without understanding how to achieve this.Ken Robinson "Calling. How to find that for which you were created, and live in his element"This book is here and not under "Professional growth" because it is about understanding yourself, your desires and your abilities. A well-known cliché: "find the job you love, and you will never have to work a single day in your life" — is essentially correct. Particularly hard to realize this at the age of 30+, 40+, 50+. So the sooner we think about his vocation, the better. Robinson is a recognized specialist in the field of human development, and his book is an inspiring collection of stories about people who found their calling and thus, changed his life. Important: this book is not about the methods and steps by which it looks up the calling, it is about spiritual conversation with people who have managed to find themselves and about what helped them in this journey.
Tal Ben-Shahar "happier than""How to be happy" is probably equally hackneyed theme like "how to be successful." However, this is something we all seek and that we wish each other at the Banquet table. I chose this book from a huge array of benefits by happy life, not only because it is written by a Harvard Professor whose course on happiness annually attracts more than 1,000 students, and performances have been broadcast on national TV. The book stands out approach: with students Professor in practice, explores how to configure my life to abandon three common patterns of behavior — hedonism, nihilism and the rat race and learn how to live both today and tomorrow. You will learn about different kinds of happiness: in your career, in your personal life and in training, and what different forms it can take. The most important teachings of the book — understanding how much an individual thing – happiness, and how to find their own model of a happy life.
Happiness is not an achievement at the end of the road (the prize as money for the work improvement in career winnings in the game). Happiness is the Path itself. The realization that you live like you want and do what they want.David Makrani "Psychology nonsense. Misconceptions that prevent us to live"Even small knowledge in the field of psychology is sometimes very easy life and contacts with others. This book is here because it is very cool unmasks our illusions about ourselves, talking about the manifestations of irrational thinking, about how we lie to ourselves regularly, because I don't want to recognize some of the misconceptions that we live comfortably.
Forty-eight chapters of the book represent 48 species of logical prejudices and misconceptions. Reading it, you will constantly catch myself realized: Oh, this is about me! And it's about Misha! And it looks just like Mary! Use it for good, and the motives of own behavior, as well as some of the people around you will become a bit clearer.
Bob Deutsch "to Find himself. How to go beyond stereotypes and find your way"In this book, I really like the structured approach of Deutsche to reach their potential in five domestic resources. It is always easier to move on the road, which is marked with flags. They act as a curiosity (the desire to know and to learn), openness (willingness to meet and accept the changes), sensitivity (ability to experience and reflect on their own experience), the paradox (the ability to see the world differently) and samestore (what activates your own self). Important: Bob not only talks about resources with lots of examples, but shows how to use them.
To be curious means to tickle and to develop the mind through contact with the new, to be open — to give an unexpected opportunity to influence the course of your life.
Books for business
Stephen Covey and Jennifer Colosimo "Rules to have a great career"Very inspiring, well structured and documented book from the author of "7 habits of highly effective people". This book teaches you to create opportunities to advance their careers, to convert any outstanding work, identify their strengths and to understand what the market needs they meet, build relationships with key people.
In many respects this is a typical book-instructions on how to stand out from the crowd to work/ school/ internship of your dream, to become a sought-after expert. But what I like: the book not only dictates the steps, it explains why, exactly, makes you think and try on the actions of others and to develop their version of the proposed baseline methodology.
Reid Hoffman and Ben Casnocha "Life as a startup. Build your career according to the laws of Silicon valley"In my opinion, not only career, but life in General can be considered as a startup. This allows you to not simply react to circumstances, and to be proactive, not to go with the flow and pull in the right direction. The book makes you look at yourself as a business project: assess your assets, your goals and the realities of the market and develop your strategy of motion.
Importantly, the authors demonstrate that to be successful you need to be able to adapt quickly to circumstances and to change their strategy, if she suddenly appears next to him. The book is very well helps to understand that the labor market – the same economic market as other, and build personal career, you can use the business models and tactics different successful startups.
Josh Kaufman "Himself MVA.Self-education is 100%"the Knowledge gained in the University, broadens the mind. At this point you can put. And, well, I give the crust to claim skilled work. While working knowledge, skills and abilities have to learn in the process, applied courses, reading books, etc, to learn independently.
Kaufman tells you which resource you can get self-education that transcends the quality of other MBA. At the same time it provides a critical Foundation for business practices that you can immediately begin to apply in the field. In principle, this is tutorial business for those who do not have business education, but wants to understand how the mechanisms of doing business and how this knowledge can be used to your advantage.
Tina Seelig "Make yourself"Book with the telling title from a Professor who read in the Stanford University course on entrepreneurship and innovation. However, it is not only for aspiring entrepreneurs, it is for all who are starting their way in life. What a start? How to learn to solve problems? How to spend the time and effort? But most importantly: Selig pushes you for your own limitations. You need to look at the world in new ways, to experiment, to fail, to pave your own path and to test the boundaries of their abilities. This permission I missed in my 20s.
There are a lot of tips, examples and exercises, but eeonomy value to me lies in the fact that Tina removes the restrictions of thinking, fear of "what if fail" and gives an understanding that there is more than one (and more than 101) way to solve your problems.
Jeremy Donovan "Speech in the style of TED"This moment comes in every person's life. When you need to convince the recruiter, a partner in the project, to pass difficult competition, to inspire his team, to give a speech that will hook. Again, there are many books about how to pass various interviews and speeches, but they are mostly one-dimensional and show the world through the eyes of a specialist of the same profession: recruiter, acara, Manager.
Donovan unfolds in front of you the whole perspective of how you can use a short speech to achieve their goals as an 18-minute to convince the audience to captivate her my ideas and find like-minded people. Having studied this book you will be head and shoulders above rivals, who studied the art of making dull speeches at the booklet "How to pass an interview for the job of your dreams". Huge bonus – links to the best presentations in the TED style. Viewing and self practice will indeed teach you to speak!
Books for personal development
Clayton Christensen, "Strategy of life"To 30 years to understand that behind the external trappings of success are often hidden unhappy people. It was discovered by Clayton Christensen at a meeting of graduates of Harvard business school. They have a successful company, but failures in other areas. So why not use the well-known theory of management in order to build a life strategy, not just the company?
And this book is not for top managers. It is for everyone who wants a long-held goal do not turn into disappointments, relationship satisfaction and success was joyful, not forced. Theory and examples that Christensen has collected in his book allow us to look at the situation of ordinary elections, to whom we are, from different perspectives and to see how our decisions determine our future.
Jack Canfield, Les Hewitt, mark Victor Hansen "Whole life. Key skills to achieve your goals"as If "Strategy of life" — a book on the development of correct belief, the "Whole life" develops the right skills, ranging from goal-setting skills through daily useful habits. Perhaps it would be correct to call it a book-training. The system presented in the book covers all key topics of the development of personality: search your things in life, developing a vision, setting and achieving goals, physical health and spiritual development, development of financial discipline. Always something you can take for yourself.
After this book clearly understand that the future is not determined by our goals and capabilities, and simple daily habits. Habits, which do not result in immediate gratification and effect, but will affect your future.
Steve Pavlina 'Personal development' Peacock provoke, but provocation always causes a reaction: to think, to argue, to try. This book is good because with the first Chapter, you want to act, the author leaves no other choice. Peacock brief, paradoxical and imprisoned. He introduced the fashion of 30-day experiments, but to try to do something just a month is not so bad, right?
Important: Steve Pavlina offers another catchy method of personal development, it shows the basic principles of self-development (truth, love, power, oneness, authority, courage and intelligence) and gives very interesting examples of how these principles can be used in the construction of its own system development.
Ron McMillan, al Switzler, Joseph Granny and Kerry Paterson "Difficult dialogues. How to talk when stakes are high"This book teaches the DIALOGUE. No negotiation, when you need to pressurize the opposite side, not the presentation speech, namely dialogue when it is necessary to understand the other, to make understand you and agree. Few people know how. But it is very important. Four authors present four different areas and show you how you can have a dialogue with your boss about the salary increase, with an angry significant other or with the companions project, which is out of control. Importantly, the authors show you how to work with you when you're angry, scared, offended, etc.; and how to work with others, how to be persuasive, but not destructive, how to respond to difficult interlocutor. In the end, a lot of useful tools for practice.
Marshall Goldsmith "Mojo. How to get it how to preserve it and how to return if you lost it"Each of us is familiar with the concept of mojo. This state of flux, courage is when you're in shock. It is possible to catch by accident, and then you will have a memorable presentation or incendiary act at the party. And you can learn to enter it on purpose, especially when the task ahead is not inspiring/scary, the courage is very much needed. In principle, this is a book about managing energy. But if the majority of such books an unprepared reader to read pretty difficult, goldsmith, by the way, one of the most famous business coaches, writes easily and clearly.
Mojo plays a vital role in our pursuit of happiness and meaning as they meet two simple goals: do you like what you do, and you broadcast that love to the outside. Mojo is the positive energy that arises within us and spread around. Agree, people who know how to do it, very much appreciated by others! published
Author: Elena Asanova
Source: znaki-v-puti.ru/2015/03/555-knig-dlya-sebya-dela-i-zhizni-kotorye-nu/