Within the walls of the Russian State Library is a unique collection of domestic and foreign documents in 367 languages. There is a special collection of maps, music, sound recordings, rare books, theses, newspapers and other publications. The library provides the right to use their reading rooms all citizens of Russia and other countries, under 18 years of age. Every day here is recorded about 200 new readers. The RSL comes almost every day 4000 people, and the virtual reading rooms located in 80 cities in Russia and abroad every day serve more than 8000 visitors.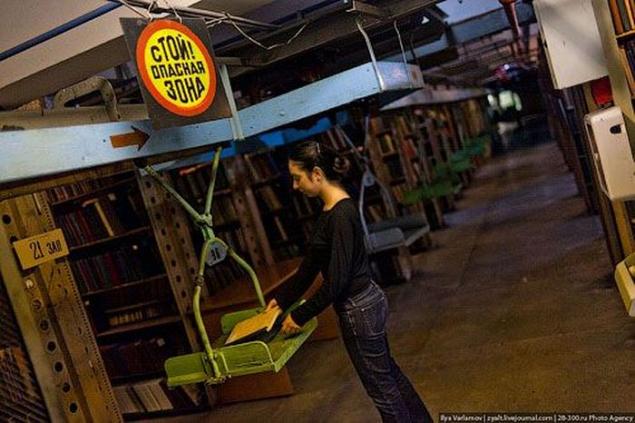 First you need to come to the metro station "Library. Lenin. " It still can not be renamed. Previously, RSL (Russian State Library), also called "The Library. Lenin. " To get to the library need to have a library card, making it the second entrance. With a hand in a passport, a student (if a student), and $ 100 on the photo. Fill in the form, click the button "e-line". Get out ticket. Take it in your hands - it's yours. The scoreboard of special small rooms lit tsiferki. Wait and go their. There is a specially trained woman will you form and cellphone. It is necessary to immediately determine the reading room, where you will be issued a book. It is not clear how to do it without seeing the rooms. After 5 minutes, will be ready a plastic card. To receive a library card is required no more than 10 minutes.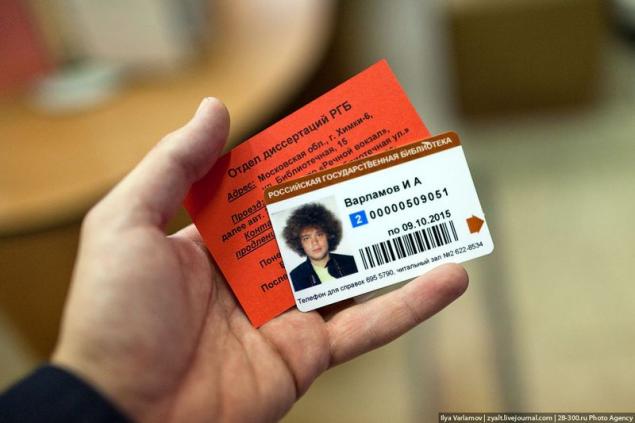 Entrance. RSL is guarded by special police regiment. Turnstiles - is one of the latest innovations in the library, which, however, was ambiguously perceived by readers. Access is by the barcode reader on the ticket. Pass books, cameras and big bags can not, they need to do in the storage chamber.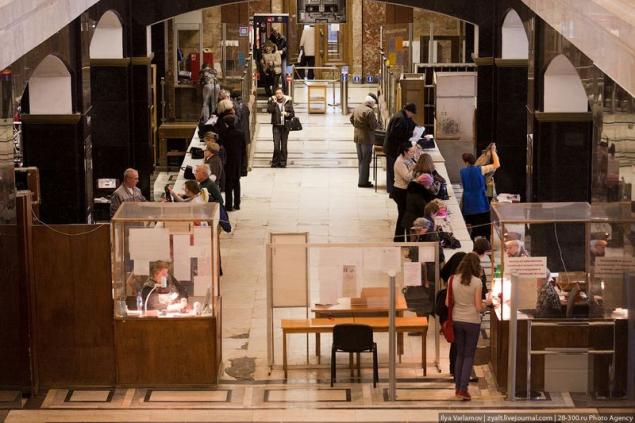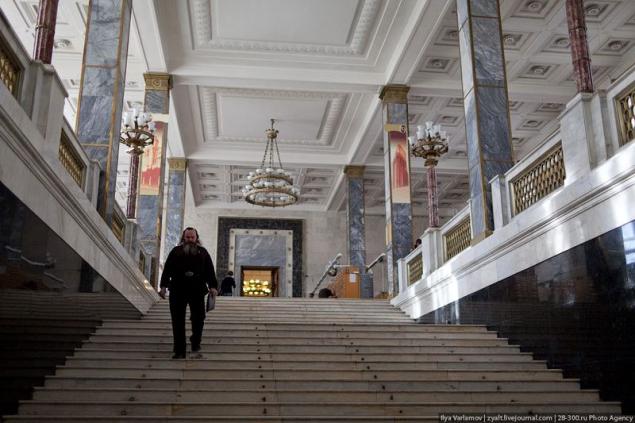 If you already have a list of literature - that is, you know exactly what books you need, feel free to step into the hall of the card catalog.