It happens after a painful separation or even divorce. From now on, you give yourself a vow: Oh, now everything will be only serious in extreme cases — very serious! Empty no flirting, no inappropriate Cavaliers. Consider only the good candidates for a husband. Time is precious: too many of the best years of my life has already been wasted on a hopeless relationship, rather!
In life each of us has a variety of men with whom we have a variety of relationships. Old friend. Unrequited love fan. Fellow Cycling. The old man-a neighbor who loves to give a compliment. A younger colleague. Sparring partner for philosophical debates over a Cup of tea. Friends in social networks and so on.
And so, painfully burned, you set a goal: get married and just married. Only happy legal marriage. All relations, the continuation of which obviously can not be a wedding, are nipped in the Bud. Included utilitarian approach, and already in the early stages of Dating, every man is assessed from the point of view of "the groom is not a groom." On are sorted into the second category, "not the groom" time and mental strength to waste pity. But is this true?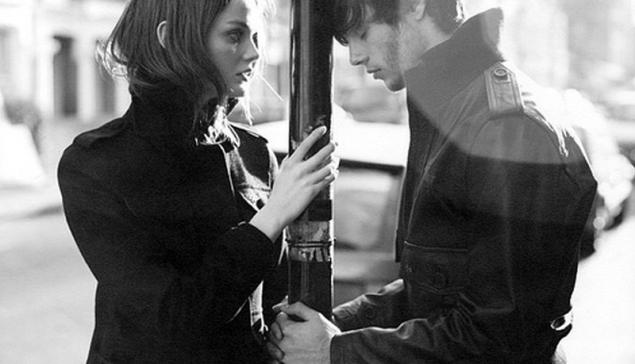 You want to get married? Imagine that you came to a strange man, fully compliant with your perfect ideas of the future spouse and made an offer. What would be your reaction? Probably, you would have thought that the young man was a little crazy. You'd be surprised: why it is so low value their unique personality and freedom that are willing to give a hand and heart of the first counter? And then whether you go, already assessing the "bride-not the groom"? What exactly you expect from every new acquaintance?
Choosy bride of the fable was rejected suitors, whose appearance or social status do not fell it to taste: "the nose is wide, thick eyebrows..." And I could see her with this man all my life to live and his eyebrows every day to see. Much harder to understand the logic of those of our contemporaries who refuse to go to the movies with new friends due to the fact that it is below their growth on the whole head. Not under the crown to go, mind you, but just in the movie, a ninety-minute session.
The selection criterion is "not the groom" is specified in the search parameters, and use it to deliberately cut off all those who are not suitable for you to marry because of the peculiarities of appearance, age, material status, political and religious views and so on. But, rejecting "unsuitable candidates", which is a pity to waste precious time discerning bride holds the most precious time not in the society of men of their dreams, which for some reason does not fall immediately from the sky immediately after it was released the best watches in the daily schedule. Alas, getting rid of the "no suitors", she spends the evening in solitude or in the company of single friends.
In fact, diverse, and serious relationships with a variety of men need a woman alone. And here's why.
1. Friends, friends, acquaintances men are often more candid with you than grooms and beloved. "Not serious" relationship with them to help you better understand male psychology.
2. Do not neglect the attention of fans, even if it is a 70-year-old neighbor, met you at the lift with the words: "Anya, you now wonder how good", or 15-year-old son of a friend who puts your photo in social networks likes. If you hear compliments to your address, no need to make sad face and think "Ah, why it doesn't sound like the man for whom I could and would like to get married? Still nothing will work." Rejoice that he sees you beautiful so that other men can see.
3. Each new acquaintance, even with the "wrong" man is the door to a whole new circle of friends, which without him you wouldn't be. For example, the hero is not your novel has invited you to a party, where you met three of his friends, and then — with their friends, one of whom was a very even nothing. No one knows exactly how many degrees of separation you will find your love.
4. Friends, friends and fans really need to stop testing before men fear. They just will not break your heart. Maybe they will help you overcome your fear and stick out a bit further into his shell? Or you thanks to them had even so much that can fall in love?
5. Excessive desire for marriage as the purpose for which you are willing effort of will to walk through walls and move mountains, as you know, scares. And those, to marry someone you wanted in the first place.
6. Too pragmatic, utilitarian attitude to people, from their desire for something to use — this is not good and not right. So chase away from his mind the question: "Why exactly the man I need?" Just be glad of the ability warm human communication, the fact that next was an understanding soul. After all, a guaranteed answer to the question: "it is my destiny?" from time-to-time you still do not get it.
7. Utilitarian... But who, if not a friend will pick you up in the night by car from the airport? Who's going to fix the broken computer, will help to choose a good construction market tile adhesive and raise the fallen spirits timely joke? published
Author: Olga Gumanova
P. S. And remember, just changing your mind — together we change the world! ©
Join us in Facebook , Vkontakte, Odnoklassniki
Source: www.matrony.ru/tolko-sereznye-otnosheniya/