A candid interview with the guru of the Patriotic event industry, the founders of the company Zeppelin PRO Dmitry Ashmanov and Sergey Petrushinin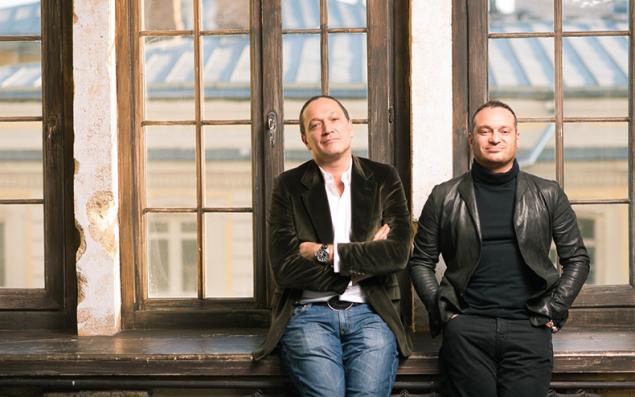 Dmitry Ashman and George Petrushin, founders and co-owners of the company Zeppelin PRO, on the market for over 15 years. They need no introduction. On their account, tens of successful projects, and they occupy a special niche in the event industry.
Today, it is one of the brightest marketing agencies have earned the trust of many clients in Russia and in the West. One of the phenomena of the Zeppelin PRO – strong friendship of his co-owners for many years. The main principles of the company is professionalism, responsibility and a bit of magic.
But there's always a secret. What it is: friendship, corporate ethics, experience extreme transition "era", just "star decided" the sky lit up a good configuration?
Remember where you started and again to think: why is it so "lucky" — that's what was discussed at this meeting.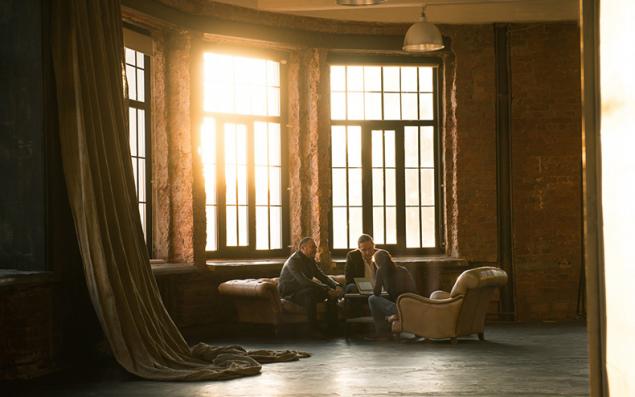 How did You meet? What are your first impressions of each other?
George: We got acquainted with Dima more than 20 years ago in the lighthouse club, place of worship, where they met, talked and the rest friends.
Dmitry: But Jora was already the Director of "Crossroadz" and looked like a typical biker: black leather jackets, long hair.
When did the idea to work together?
George: you Know, I have a good character in terms of cooperation. I always knew that there are creators, and there are administrators. Dima was the Creator. And I'm a good administrator. The most difficult questions never stumped me. When the idea to open a club, I realized that I need Dima. That only he can make such an atmosphere in the club and content will something I can't. In General, and to this day we have this separation: each of us deals primarily with his task.
Dmitry: I Remember we met in the hall "Tchaikovsky". This fashion was the place. All gathered there to drink tea and talk. And here Jora said that will open the Zeppelin club and invited me there to do the music (and not only musical). To be responsible for organizing internal interteymenta. Of course, I agreed, although at the time was a member of the band "Bravo".
It was difficult in the beginning? In General, just to trust in business?
George: Generally in business it is not necessary to trust anyone. But in view of the fact that Dima and I knew (and was right there), I made him this offer. Of course, we trust each other. We've been through everything you can imagine.
Dmitriy: we Have a different situation happened. Maybe doubt each other in some things, and still would. The times were such mad. A lot of tests together.
Everyone's talking about your stellar ascent and about the unique concept of the club Zepellin. Now, looking back, you think, what was the main idea?
George: In sincerity. I honestly don't like the 90s. It was a time of crossroads. The wind blew with such force that many blew. It was a dangerous, dark, difficult times. And sad. But. They were sincere. And then a glamorous and bold zero built a Golden calf and money in a deity that people just don't need anything. They do not need to listen to music, don't dance to communicate. People no longer need the club Zeppelin, people go to clubs for girls or for boys.
I honestly do not like the nineties. It was a time of crossroads. The wind blew with such force that many blew. It was a dangerous, dark, difficult times. And sad.
But. They were sincere.
So you decided to retrain and open a marketing Agency?
George: it is Possible to bring well-known artists once a month event, but carry well-known artists in clubs is not advisable. Now we have a successful marketing company that runs almost the entire range of services. We are engaged not only in musical format. Do not want to be perceived as. The idea of Agency not appeared out of thin air in one day. Our experience and our projects have brought us to the creation of the Zeppelin PRO. In General, the fate often plays with us a good joke. We are always lucky. That's our thing, our magic.
Dmitry: If you knew how many times we had to sum up the weather, equipment, people. But we have a strong guardian angel! And very rich business experience. Our Agency does not accidentally covers all areas of marketing areas ranging from creativity, finishing the event AMI. We are partners for many years and managed to build together a successful company, able to solve any problem of our Clients. Last year, for example, we collected a record number of awards as a BTL Agency.
That is, magic in a star configuration?
George: And in the background. We had clubs, bars, festivals, fotogallerei tour. We know how to work. We know an incredible number of people. We know everyone. And we know how to make ourselves heard.
Dmitry: We have more than 15 years in the market and we have very strong and friendly relations with all who shape the industry. Our experience is our main guarantee of success.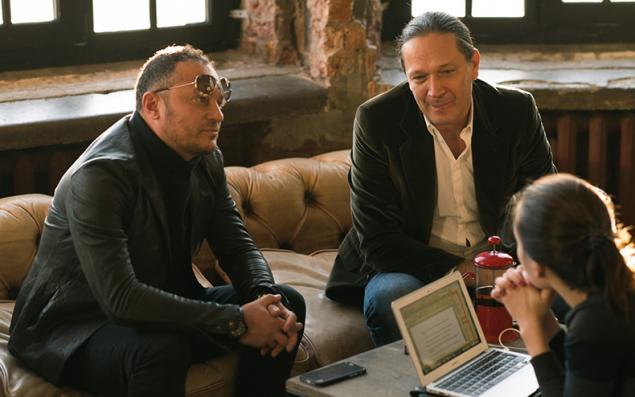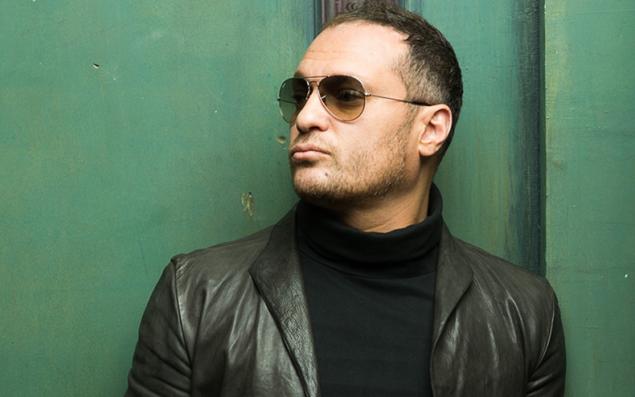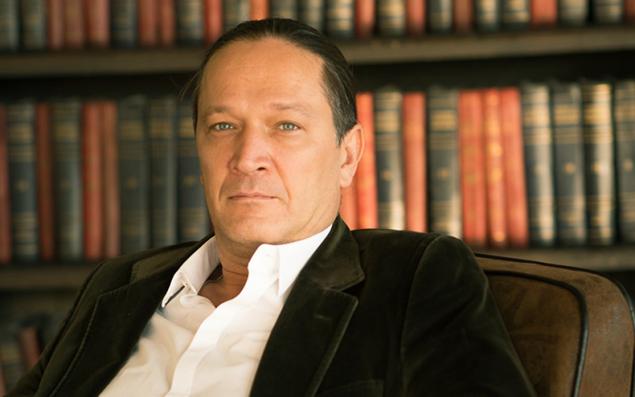 Now, in our time, something you are careful in business?
Dmitry: We do projects for our Clients around the world. Not afraid to bear responsibility, not afraid to promise the impossible. Because we know how to make the impossible real.
George: once we have managed to postpone the event for 10 000 people from one place to another for 8 hours. Yes. With all the equipment, people, everything. And we were able. Probably we are the only Agency in the world who could. This is only possible because I believed in myself, responsibility. And links, of course. So fear not about us.
Is there a priority area for development in the company?
Dmitry: very hard to say. On the one hand, we do festivals and one of the few agencies that know how to gather an audience of 80 000 people that we recently did in one of the music festivals.
George: on the other hand, we can and we like to work with laksheri segment. The last presentation of the Ferrari was particularly successful. The approach to this format of events we are special, always personal.
What can you say about Clients is your relationship to the business changed in those 15 years?
Dmitry: Dramatically. Before in large companies, the marketing involved people, which could hardly have imagined what it is. And never learned. Now there are more professionals who understand what purpose they are doing a particular project. If earlier the most popular request from the Client was: "Guys, make us something cool", but now all began to realize that "coolness" is different. And it is important to understand what to choose and whether it is what you want.
George: Together we can do so much more. If we understand the "why", we know "how". After all, there are no impossible tasks. Not accidentally the Russian Agency began to receive prestigious awards in the West. This recognition means that we are moving in the right direction. Only in close connection with our customers, using our experience, we can make something unusual and useful at the same time – client service and personal communication with Customers is one of the keys to success.
We had clubs, bars, festivals, photo galleries, tour. We know how to work. We know an incredible amount of people. We know everyone. And we know how to make ourselves heard.
Say You pay a lot of attention to your staff, You demanding the heads? Hard?
George: You're Lying. We require that our employees only what you can demand from yourself. For us nothing is impossible. And for our team too.
Dmitry: We do not tolerate freeloaders. It's not our people. We will not be beaten or forced to work. It's no use. People tested quickly. Especially in our business where the main thing – the desire and team spirit.
What you need to survive in the Russian market? Who to be?
Dmitry: you see, the event itself is not just an organization of people in one place and singer on stage. This range of services. This announcement and post-PR activities is to work with the audience, working with artists, is the latest technology and of course client management. By themselves, the tasks become much more complex and interesting. It's a huge tangle of Affairs and communications, which should be carefully untangled. It is important to be professional. And I have to say that the business in which we are engaged – not angelic. It has its own internal hard laws. But that's details. I can say that it is necessary to live and work so that for himself there was no shame.
George: I think that should always be the conscience and morality. In business, in life. In all. It is some basic inner core. Our business he built on these two pillars. Perhaps, therefore, we exist for so many years. And yet, when you love your job, want to do well and rested, it all turns out. Magic!
What else to do? Do what you want?
Dimitri: Time is not easy. The market situation is complicated. I wish we were as quickly as possible. Depends on, first of all, the development of our industry. And you want to go forward and develop.
George: I Want to continue to do cool projects. Soon opening a branch in America. We feel his strength and know that we have everything possible for that. published  
P. S. And remember, only by changing their consumption — together we change the world! ©
Join us in Facebook , Vkontakte, Odnoklassniki
Source: readlivemagazine.ru/online/no1-2015/luck