Familiar-looking pie in a very unexpected performance.
There just is no Apple pies! In addition to the classic Apple, Apple pie is still pancake, bread, rice, cottage cheese... Well, fans of eggplant, we offer you to cook the eggplant a real Apple pie! You'll have a hearty and savory pie: eggplant is very nutritious, and in addition to them, it will go the onion, garlic and pepper "Chile".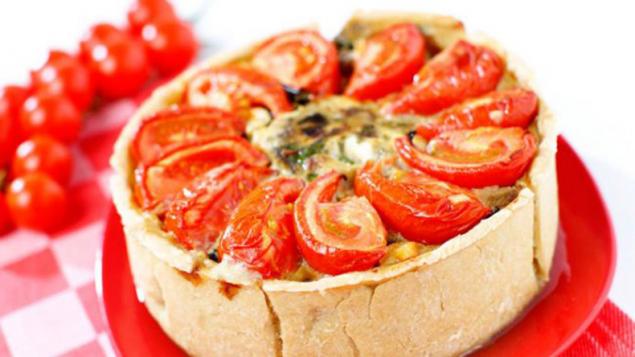 NEED:
Shortcrust pastry 350 g
Eggplant – 2 PCs.
Tomatoes – 370 g
Pine nuts – 50 g
Garlic – 2 cloves
Onions – 40 g
Pepper "Chile" – 10 g
Coriander – 10 g
Olive oil – 100 ml
Sunflower oil – 40 ml
Salt – to taste
HOW TO COOK:
1. Finely chop the onion, crush the garlic and fry in a pan with olive oil. Then add the chopped medium dice the eggplant and tomatoes.
2. The chili pepper, chop and add to the pan. Add the pine nuts. Chop the cilantro and add to the eggplant.
3. In silicone molds to put the dough and stretch it along the bottom, pulling the edges. Flatten the dough into the rim. The tip of a knife to pierce the dough in several places.
4. Put the fried vegetables and sprinkle with pine nuts. Apple pie bake in the oven for 15 minutes at 180 degrees. published vid1 ----  
P. S. And remember, just changing your mind — together we change the world! ©
Join us in Facebook , Vkontakte, Odnoklassniki
Source: www.domashniy.ru/article/eda/recepty/sharlotka_iz_baklazhanov.html