The world faces an epidemic of chronic dissatisfaction. According to surveys and research, even children aged 7-8 years to make claims to her appearance and figure!
To say nothing about women, exposed to constant attack of gloss and aggressive advertising of beauty products.
More than 85% of the interviewed adult women (according to surveys in USA and European countries) are dissatisfied with their appearance for one or more parameters.
Psychologists and doctors, there is even a term for this state is "normative dissatisfaction". Very often, this dissatisfaction is chronic stress and depression. We went to a psychologist and cosmetologist Anna Kryuchkova, to tell what can do for the woman, faced with a similar problem of self-perception, in the midst of crisis, when the Soviets refer to expensive specialized professionals sound almost mocking?
You can learn to care for themselves independently, with not only cosmetic, but also psychological techniques and principles. My experience with women shows that through contact with your body and a conscious, competent approach to care can lead to significant changes in the psychological "hitch" with your physical self.
10 psychological principles of carePositive motivation
When we were young, the main method of education was rampant criticism. Why it was thought that the child knows that it is good, but the bad must always specify. So that the habit itself to blame for any mistake and ignore the good is so ingrained in us that even scary.
The first step on the path to beauty is the ability to see the beauty of your eyes. It is a hard way, you'll need to know yourself better. For starters, it is important to learn how to even notice its advantages.
When you concentrate on its virtues, it's easy to begin to care for yourself with love, not because it is necessary "to destroy these folds, to win the lime cellulite and wrinkles". Care of themselves as the "fighting" will not give anything to fight with your body it's useless, and usually leads to defeat.
What if you become with the body of the allies? Try to go to the mirror and imagine what you fell in love with this woman. Her cheerful look, a dimple on the cheek, the mole, the sensual curve of her lips, beautiful eyebrows, Start by telling yourself sincere compliments! A curse, on the contrary, stop.
It, by the way, is not about how to feed the self esteem affirmations in the spirit of "I am the goddess," "I the most charming and attractive". No, not most. Normal, but there is something to see.
Try to evaluate yourself objectively, but friendly.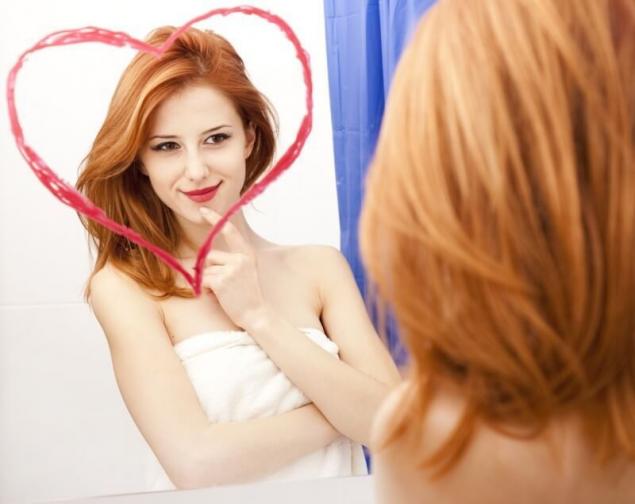 A clear understanding of their needs
Before buying kilos of different tubes and jars, it is important to analyze the condition of the skin, muscles, posture and overall health. And only when you determine the immediate needs of his body, it makes sense to do the selection of skin remedies, treatments and vitamins. This can save considerable amount of money.
If in doubt whether, for example, to buy some expensive cream, talk to their friends, who use it. If it is possible and it will not seem indelicate — have little means of testing. So you can make an informed decision and not become a victim of advertising. Do not hesitate to contact the advisors in stores — part of their job is to give customers samples of the media brands they represent.  
Correct goal setting
Once you have decided on the actual demands, we need to understand what you want to get the effect of cosmetic procedures. At this stage an important objective, definition of criteria by which you will understand that there is progress, the realism of the task. Hardly justified to set a goal a week to remove 10 pounds only at the expense of body wraps and massage and get supple and firm skin.  
It is important to remember that the skin is the same body as others. And it has its own peculiarities of operation. So do not believe advertising "our cream will rejuvenate you for 3 days".  
Equally important at this stage to work with me. Why do you need these changes? Why is this result important to you? What will change when you will be able to achieve this result, for you and for your environment? In this place, too, can rise to high expectations, on change which will come disappointment.
Acceptance with all the features
Many women want to completely redraw itself, or at least pretty retouch, just to please others, to marry, to be highly appreciated by the society. They are born with daisies or orchids, trying to fit themselves under the standards of the roses. Or, conversely, launching himself because a rose is still not to be, and it is, it's crazy to work hard. But what if you create daisies and conditions that are required for daisies, and orchids to give fertilizer for orchids?
After all, if all-taki to turn into a rose the price of Titanic efforts, it would be a betrayal of its own essence.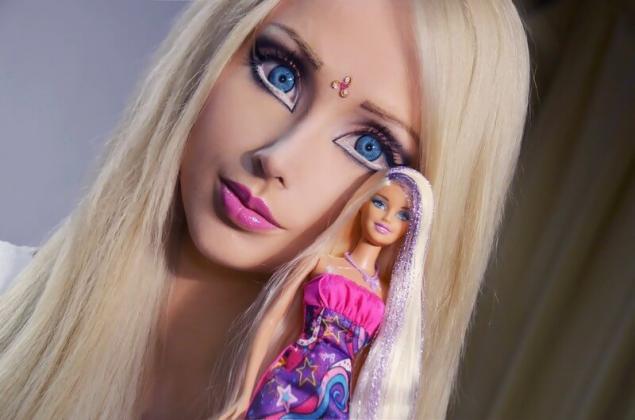 This is an existing girl-Barbie-from Odessa Valeria Lukyanova, whose dream was always to be like the famous doll. Well, the dream has come true!
By the way, you can find that aside that is available right now: "When I get these creases on the sides, then buy myself a new dress!" This means that now your body is, supposedly, does not deserve new clothes. But it worth the wait? It may be better to understand, why are you delaying indefinitely what you can do today? The answer to the question "Why am I doing this to yourself?" may help you completely different look at why you still can't get rid of the "wrinkles", and maybe to understand that it is not in them!
The flexibility of the approach and request for support
In self-care all you need to try for yourself. That came friend may not suit you. If you can not come to the result of a single, well-trodden by generations of women by, then perhaps there are other, less familiar.
Another pitfall — often we "ciklama" on a single, "master" of bodily drawback and all the forces trying to deal with them ("my tummy!"). Meanwhile, thanks to your efforts has already appeared the results, and you do not notice positive changes, because they see only the lack. Here can help feedback from someone you trust. If you need support, you should agree with someone of friends to regularly to discuss external changes. Look the part in this case may be rather than your own — because you see yourself every day, and the eyes are simply getting "tired".  
Self-care as a habit
If you want to have a well-groomed appearance, it is important to form a habit to take care of themselves: it is better to give yourself 3 minutes, 2 times a day, but do it every day than to dedicate procedures 2 hours once a month. The skin has its own principles, again, it is the same body as everyone else. Irregular, raids, caring for it is unlikely to give anything other than short-term effect of complacency ("I made a mask!").  
Awareness
When you perform any cosmetic procedure, it is important to be in the moment, in touch with themselves, with their feelings, focus on them, remember why you're doing this, be mindful of their meanings and purposes. The power of the samurai in weapons, but in concentration. Numerous rituals helped him to train this skill. So I recommend you to create your own beauty rituals, which help to tune in.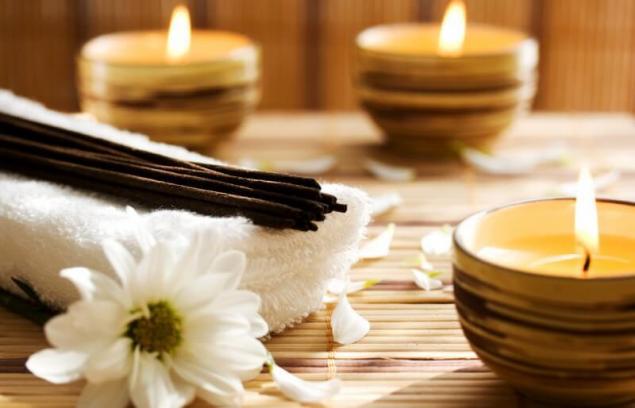 Focus on the sensations, contact with the body
should Not at the moment, yet apply the cream on face, thinking about the conflict with the boss, problems with children, or financial difficulties — this time just for you, give it to yourself entirely. Feel your skin under my fingertips, what is it? What thoughts and emotions you are now touching yourself? All this will help to shift attention and reduce the level of stress accumulated during the day. The same applies to physical activity that you have chosen for yourself: concentrate on the running movement, instead of having to scroll in my head the details of a quarrel with her husband.  
Getting pleasure from the process
Trust yourself, pamper yourself, let yourself get a nice feeling! If we take care of themselves from the position of "I have to spend time on it", "I fear old age", "I want to beat wrinkles" — we very quickly get bored doing something that causes negative emotions. Our brain and body love to pleasure hormones, and the habit of daily grooming much easier and faster formed under the condition that we are just pleased to do beauty treatments.  
The ability to note the smallest changes
Praise yourself for every step in the right direction. Celebrate everything, even the most modest results. Very helpful this is the beauty diary, in which you'll do every few days notes. This will support in cases when you go out for a so-called plateau stage for a long time and not get any visible improvement. In such moments it is important to give the body time to quality changes and to be patient. A beauty diary will clearly show that you have made a serious way and it makes no sense to retreat.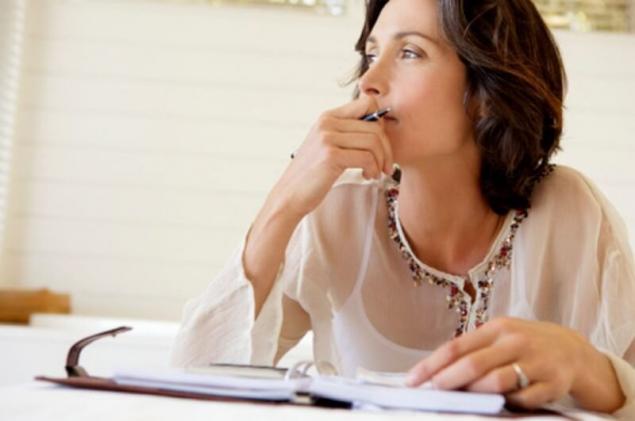 Implement these simple psychological principles can be completely free, that is a gift. I'm sure they'll help you to make your care more pleasant, and the effect of home beauty treatments are more pronounced and noticeable! published  
P. S. And remember, only by changing their consumption — together we change the world! ©
Join us in Facebook , Vkontakte, Odnoklassniki
Source: matrony.ru/zamenit-psihologa-i-kosmetologa-da-s-pomoshhyu-etih-10-pravil/