In the Moscow subway ads pasted Border Service:
"As long as you're young and you have a lot of strength and energy, go serve under contract in Russia's FSB border authorities. Phone ... »
And depicted smiling contractor in a landscape - mountain, overlooking a picturesque lake. All anything, but ...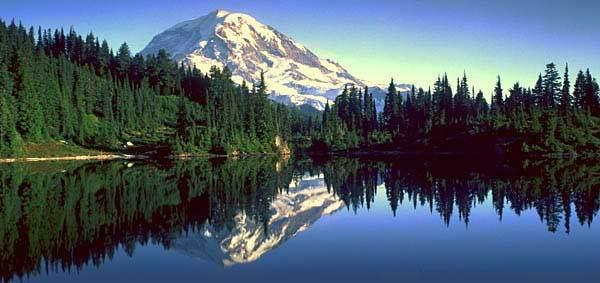 ... It's views of Mount Rainier, Washington, USA (Mount Rainier National Park, Washington, USA).
via ru_metro