Six months ago, in early October, I was sitting on a bench in the courtyard of the National Archives of the French Republic (my dear, by the way, tourists zero). Paris Oct filled with an orange sun, like a ripe plum, very affectionate. Deceptively gentle, before the damp and grey November. It was one of the days when me and my recent friend Nastya got to eat a sandwich in the fresh air. A couple of weeks before that, we accidentally met in the street, she ripped the package right in the middle of the main square in front of Paris city hall and the crowd fell out of the new sockets, nuts, screws and so on. "Merde!" — said Nastya, catching up with a roll of masking tape. "Repair?" I asked, helping her to collect all in the bag. In General, met. Nastya was born and raised in Krasnodar, lives in Paris for seven years. The story is pretty ordinary – I came here to study, got a job, fell in love, got married. And here we sit with her and eat sandwiches with ham in a small Parisian square.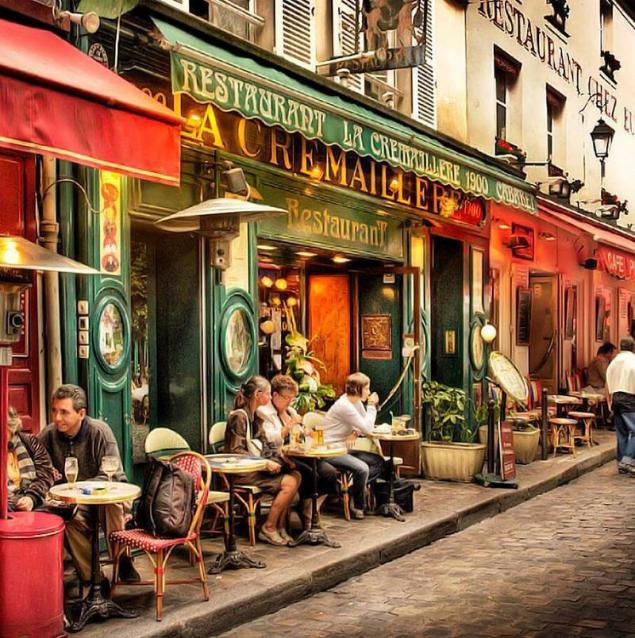 Word-for-word
dialogues of recent acquaintances, especially abroad, especially if you both immigrants, rather formulaic: emigration, adaptation, socialization...
And always comes a time when we remember home. In October I was going to fly to Ukraine for winter break and excitedly nostalgia aloud family Christmas traditions. And her daughter said at Christmas going to visit my husband's parents to the South of France, on new year they are likely to dinner with friends in Paris, and the second of January they have a plane somewhere in warmer climes. "Anyway I'm home for 6 years was not", — concluded Nastya. "And not drawn?" — I croaked through a piece of ham. "No" — loudly said. Is not the first time I heard such a response to such a question. 6 years. For me last spring to count the year and nine months of separation from family and friends was as painful as to walk home across town in the new shoes that rubbed your feet almost in the blood, and you lost your wallet which had a metro card, and my phone died, and you go, grit your teeth, because I can't not go. And then here 6 years. Or, for example, I know the story about how someone does not go home for 10 years and for 13. And each time hits me to the heart. And every time I ask,
"Why?"
In response, the people shrug their shoulders, then launched into a sad stories that at home no one left to whom I would like to return, say "what is there to do?". The last is my favorite. The most mysterious answer to the question, "Oh, everything" — about the same degree of inclusiveness. That is, of course, this choice – to go or not to go, and we all have our reasons, which we can tell or not tell others. But I still ask:
"Why?"
My boyfriend, who had studied/worked/traveled through Europe says that the feeling of homesick, of course, pursue all expats. But if not intended, then catches up in one clear moment. But, people have a new life, new friends, new family, work, interests and so on. That is, all the same we had at home, only now in a new place. And that
reluctance to go home
, continues to argue my Clement is likely
just replaced all this novelty
. And I seem to agree with him. But on the other hand, does not.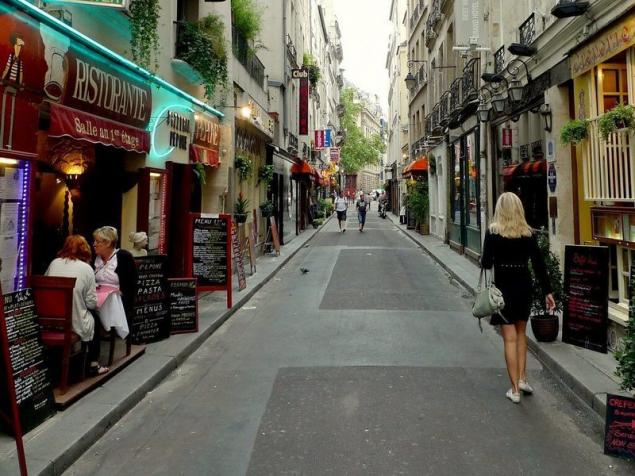 I believe that people must integrate into its new surroundings, otherwise how is it actually live? And if not, and want to howl like a wolf from incompatibility with a new place of residence, then Yes – you need to decide something.
But why is it often turns out that many immigrants perceive the present life as a mandatory substitute for the old?
As if in the heart there is only a certain number of cubic centimeters of the house, and fit there can be only one – or the old, or new. I noticed that for the answer "what is there to do?" is often hidden condescension, pity, and anger. Noticed that people who long been missing the arm for the country in which I grew up, as if on purpose or not interested in what happens in it, or pull out of the news all the worst.
Any news for them looks like further confirmation that they made the decision to move.
These are cases where people are very easy to take all of someone else is not just like new, but as the best. By default. And home for all of them (default) only gets worse. The end result being "what is there to do?.." And after watching plenty of such examples, I realized that those who have never been abroad and those who haven't been home for 7-10 years, often (I say often, not always and not all) combines narrow-mindedness equal. The same level of stagnation of the brain, when people live and talk in the box. For the first Europe – or a hotbed of vices, or Mecca for a better life, and for the second, on the contrary, the house – cesspool and swamp, overgrown with moss of forgetfulness. Great, of course, seen from a distance. But it would be good to cover this distance more than once every 7-10 years to maintain the objectivity and clarity of mind. At the same time, I know enough people in Paris who do not go home, but I remember him, I love and appreciate, respect the traditions already here in France, interested in what is happening at home, and they are not blowing indifference and cold. Perhaps, by some miracle, they managed to strebovat into your heart house of new and old. And yet... How can you not go home entirely? Even if there's no one left, though, and it's hard to believe. Even if you moved for a whole family, and new friends – great people and work happy, and everything is fine. How can you not want to periodically go back to where you became a man?
Travel makes us better people, but people in principle, what we are, makes us an environment in which we grow up.
Our schools, cartoons, books, friends from a neighboring yard, summer holidays with grandparents, birthdays in the family, the main words spoken in their native language, the smells of childhood, studied to the smallest details and loved with all my heart his parents ' house, high school graduation and matriculation at the University... the First disappointment, the first "never", the first "forever"...
All of that taught us to bend the world and bend it under itself.
What is it? A conscious choice? Or maybe it's the moment that are easily overlooked? Maybe it is that you need to endure the burning pain from the fresh corn, grated "new shoes"? Then over time it will harden and turn into stone... posted Author: Olga Kotrus P. S. And remember, only by changing their consumption — together we change the world! ©
Join us in Facebook , Vkontakte, Odnoklassniki
Source: paris.zagranitsa.com/blog/2626/quota-chto-tam-delatquot-kogda-emigranty-ne-ezdiat