Today I want to tell you about the common errors in family relations, which lead to their break up.
The first error allowed at the initial stage when creating a family.
Family, of course, need to build, as the production.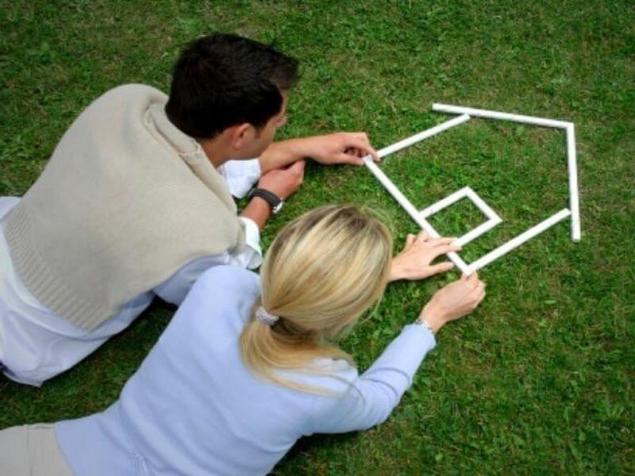 Here is an example from his practice.
One day, I was invited to give a lecture on psychology of students ' family in one of our Rostov Universities. I started with that student in the family there is no psychology, there is one big pathology.
The construction of the family must be approached as to the construction of the enterprise. Everyone knows that in order to build a company you need:
start-up capital;
production room (or office);
the qualified personnel.
In the student's family all these components do not exist.  
Family is a very complex entity, in which to perform the educational, economic, legal, emotional, and sexual function. And you must be ready to implement them to be able to educate their offspring.
A simple example of lack of training — many women first learn to swaddle your own child. Isn't it a mockery of his own child? It is necessary to foresee. If the therapist comes into the surgery — it will tell you how the appendicitis is removed, and then will direct you, you will agree he has to have surgery? Of course not! And in the family —
the staff needs to be prepared
.
Speaking about the problem of creating a family, I always want to remember the words of Samuil Marshak: "the Three wise men in a basin, began at sea in a storm. If stronger old pelvis, long would be my story."
In half of all cases of the enterprise that must exist 100 years is falling apart in the first year of life. This is only according to official figures.
Of course, among the students, clubs, social networks, people can Express themselves well, and when it comes to real families — revealed the total unpreparedness and the collapse of the joint venture. Therefore, the choice of a partner should be approached carefully, because "production" process in the family has a fairly long cycle — count how much time is necessary to raise a child.
Be sure to ask yourself: "am I Ready to build my own family whether I possess all the necessary ingredients?"
Each partner should be able to feedhimself, spouse (s) and children
. Women is also a concern. Many women resent this principle: "Why should I feed a husband?" Don't have to, he will feed himself, but can get sick and be laid up. And you must be able to provide it, unless, of course, want to family was strong.
Unfortunately, many women under the marriage mean to not live WITH her HUSBAND, and the HUSBAND. I call this phenomenon latent prostitution. Agree,
always safer to be self-sufficient man, than anyone hope
.
Assume that the family is created and exists for quite a long time. There comes a stage that can be called addiction to the same. Communicating with each other, the couple used the same qualities and cease to value them — I think it is self-evident.
This happens most in those cases when a person decides to change husband or wife.
Most people looking for new experiences in sex. He seeks to leave these new sexual experiences, but at the same time, not want to quality of the previous partner is lost. I often tell women:
"If you knew that the man showed himself to be somewhere on the side, send him there to live"
.
If you love him and your rival is more worthy, then look at her. Analyze which of its qualities have attracted your man and start working on obtaining them. Grow thus to her. If your man made a mistake — bought one some little detail, and ceased to provide what was obtained earlier — you'll see it without you can't live and come back.
A mandatory condition in a family relationship is the growth of the partners.
It is important to avoid the moment when it will begin to annoy a partner.
published  
Author: Michael Litvak  
P. S. And remember, only by changing their consumption — together we change the world! ©
Join us in Facebook , Vkontakte, Odnoklassniki
Source: litvak.me/statyi/article_post/kak-stroit-semyu