One of my former student recently mistakenly diagnosed with "brain cancer".
Before that I worked with her for three years, and these years, she waged war with an extra 9 kg of weight. She absolutely hated my body. "I want to get rid of their lyashek", she said. "I just can't see them!"
But in the two weeks that passed between the wrong diagnosis and error detection, in addition to what she went through denial, sadness and anger, she never remembered about cellulite the size of their thighs or the wrinkles around the eyes.
She felt gratitude for the feeling of fresh air, for the fact that can watch your children, take warm water on the skin — all these experiences were sharper than ever.
When she faced the prospect of losing her body, she suddenly realized what a joy it is to have a body.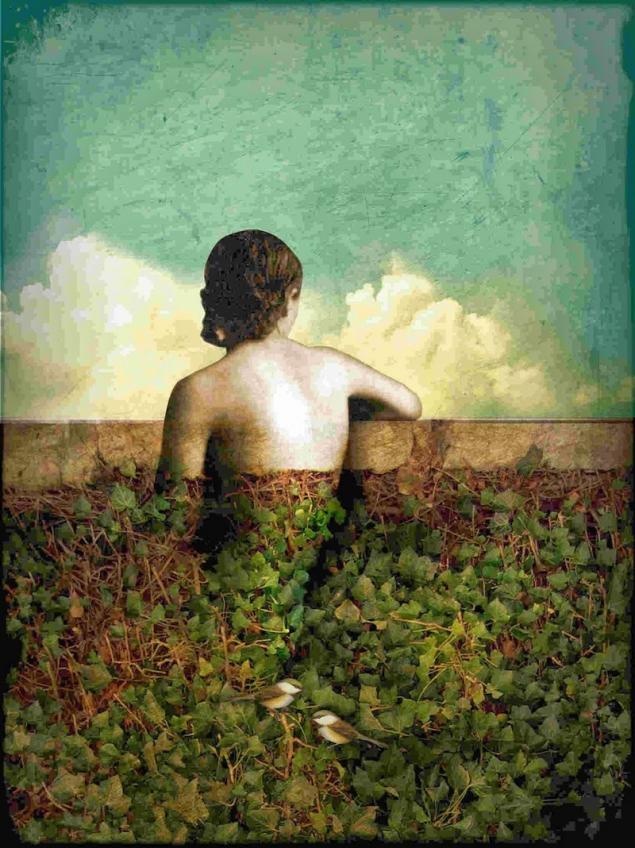 © Catrin Welz-Stein
Don't wait for a scary medical diagnosis, try to find time to appreciate what you have today. Try to thank your body right now.
If you think it will be better when you lose weight, if you think that you will suddenly be able to love her body (as well as his life), when you become 9 pounds lighter, you are mistaken.
This same woman once said, "I'm ready to die, that would be so skinny as they were 5 years ago, and five years ago I was ready to die to lose weight at least a little bit! "
All we have is NOW. If looking around you can't enjoy your life, it will be difficult to do, and after five years, regardless of how much you will weigh. Happiness is not about what to change circumstances, but to change the way we evaluate them.
And next time you will be tempted to start to fight with your hips, take a pause to thank them for what they help you navigate in space and on your lap can sit children.
When you look at my body in the mirror, do not contact with your bodily feet savagely and do not wish to make them disappear. Remind yourself that they are part of the body, the body that allows you to be present in this world and enjoy all that life has to offer.
In the end, isn't that a little effort is not worth all that you did for your body all these years?
published
©Geneen Roth  
P. S. And remember, only by changing their consumption — together we change the world! ©
Join us in Facebook , Vkontakte, Odnoklassniki
Source: www.facebook.com/GeneenRoth/