Anastasia letunovskaya to 14 years was completely healthy. Now, at 24, she the invalid of III group. Because of his diagnosis of multiple sclerosis — she had to leave school and sports. But she continues to enjoy life and is going to marry.
Multiple sclerosis has no relationship to senile diseases or memory problems.
It is an autoimmune disease that affects the nerve fibers of brain and spinal cord. At some point your own body's immune system fails and starts to work against the person. As a result, the entire Central nervous system is spread ("scattered") the foci of foreign proteins, "scars" — the so-called sclerosis.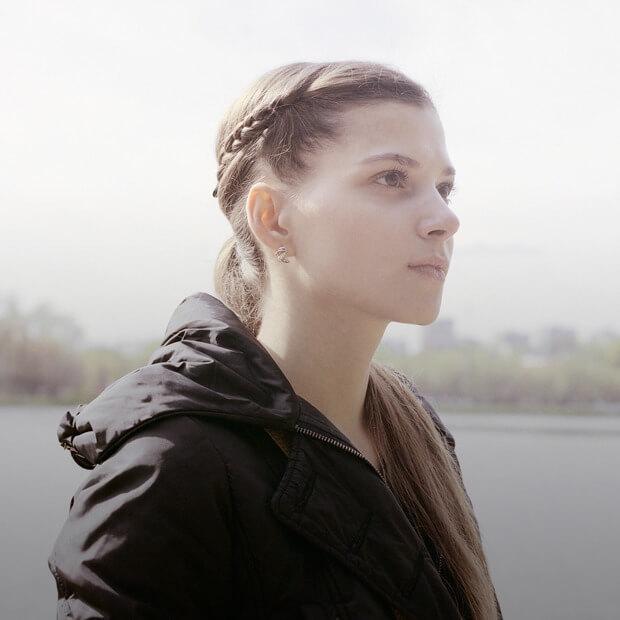 The disease manifests itself in different ways.
The symptoms are body numbness, vision loss, incontinence, severe headaches. Why is this happening to physicians is not clear. The reasons for this are the weakening of the immune system, problems with blood vessels, the effect of the virus, environment and even nutrition. But, once emerged, the disease remains forever. In conversation Anastasia letunovskaya spoke about the history of his illness, which began ten years ago.
When the body does not respond
One day in class in Taekwondo, I felt that I can do the job of a coach. I started to sway and it was impossible to stay on one foot. I didn't pay much attention to it, but after a while I began to have severe headaches, a constant fatigue. When I was in ninth grade, I was 14 years old, and my parents thought at first that my condition might be related to puberty. But the doctor at the clinic said that it is not, and rudely told to go "check your head".
It soon became clear that it really seriously. Within two weeks after the training session, I was numb the entire left side of body: first, the sensitivity lost arm, I couldn't anything in it to hold, then leg, and then cheek and lips. It was impossible to even squeeze my hand into a fist. During the year, with massagers I restored the sensitivity of three fingers, and they still do not function 100 %.
On the advice of a doctor from the clinic I had an MRI and with the results we went to the Clinical center, First Moscow state medical University named after Sechenov. There is a children's neurologist immediately diagnosed him with multiple sclerosis. According to her, it is good that we addressed previously: that of the disease just about a month and the treatment can be effective. Often this diagnosis is not set immediately, but first give a specified period, usually two to three years to see how will develop the disease. But in my case it was all clear.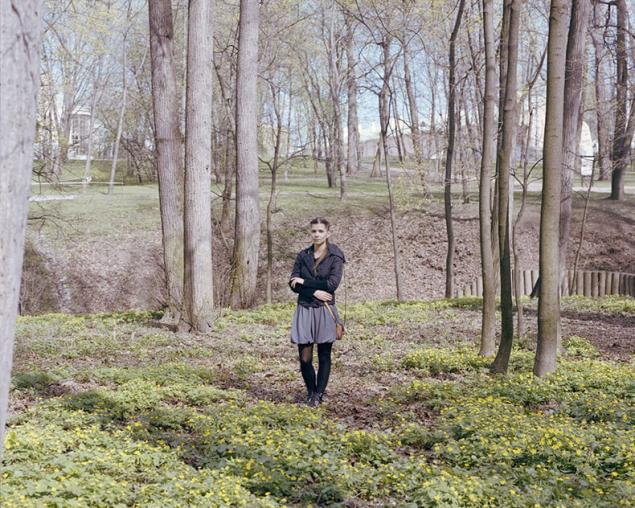 Initiation of treatment
I was immediately admitted to the hospital and started stabbing hormones in large doses. It was a very difficult period, because the hormones are transferred hard — I felt better only after a month. Generally, the process cannot be called a cure, for multiple sclerosis not treated. Drugs only relieve aggravation, and with their help, we are coming back.
Mom didn't want to believe how does a perfectly healthy child and such a diagnosis? Especially because no one in the family it was not. When it all began, my family passed a DNA test and got a negative result, i.e. a hereditary factor doctors removed. My mom hid my diagnosis six months. The doctors talked with her alone, and she later told me that nothing is yet clear and need to be examined.
I learned the truth about his diagnosis when he was admitted to Institute of Pediatrics, where there were many children with this disease. We started talking, and they said, "I Have multiple sclerosis, and you have what?" I responded that I don't know, and then went to mom's. Then she admitted that I also have such a diagnosis. Remember that I'm not scared, because I didn't even think that it's something serious, well, sick, but it will pass like the common cold. However, this did not happen.
Naturally, because of illness the school has faded into the background. I was homeschooled and said goodbye to the sport, immersed in a long and painful period of illness. All tenth grade I spent in hospitals, where I have made new friends — people who understood well my problem. Support was in the family — I have two sisters and a brother. With classmates we had friends, too, but during his illness I was not in the mood for socializing and would not receive visitors because hormone therapy is very hard tolerated.
This time I lived as in a fog and don't remember what happened then. There was, however, one incident that could not be remembered. When I was transferred to home schooling, the teacher read my medical records incorrectly and told classmates that I have brain cancer. They started calling me with words of sympathy and ask how I do. It was very unpleasant, especially when I did not know his diagnosis.
In the 11th grade, I returned to school — though intermittently for treatment — and was preparing to go to College. Prom we had a modest, but my parents wanted me to have a holiday. They bought balloons with helium and decorated the hall with a huge number of balloons. Since then, incidentally, they are engaged in this business. The same day I went to apply to University.
New symptoms
For admission I chose St. Tikhon's Orthodox humanitarian University, faculty of religious studies. I grew up in an Orthodox family, where they observe all the ceremonies: communion, went to Church. Plus, my sister studied there and my parents suggested to try me. I studied at this University for two years, but are unable to continue training due to illness. There is a very rich program: due to the workload and constant stress I have had the occasional flare, I was in the hospital, and dodavati the exams had after sessions. Plus a one-way trip took an hour and a half, which is very hard, because people with multiple sclerosis get tired faster.
But I can't leave the thought to higher education — I'm only 24. Moreover, it is now possible to study remotely. With work increasingly difficult. Who needs people that will constantly take sick leave, and long and unpredictable? My disease is behaving in a way that nothing is impossible to predict. Sometimes, woke up this morning, made the bed and already tired. And during periods of exacerbations, new symptoms, and every time you have to solve a new problem. Can numb any part of the body, appearing grey in the eyes, or cause problems in the urogenital area, where it is difficult to go to the toilet.
So every time this new treatment and new drugs. For example, medicines for headache (and it hurts so that conventional tools like dipyrone did not help), the drops that remove sand from the eyes, and pills, deducing residual urine from the body. Still need to constantly take drugs to keep vessels and immunomodulators, which give side effects like chills and high temperature. In the period of exacerbation added to this is the hormone therapy. Before, I was in the hospital three times a year, now rarely — once or twice.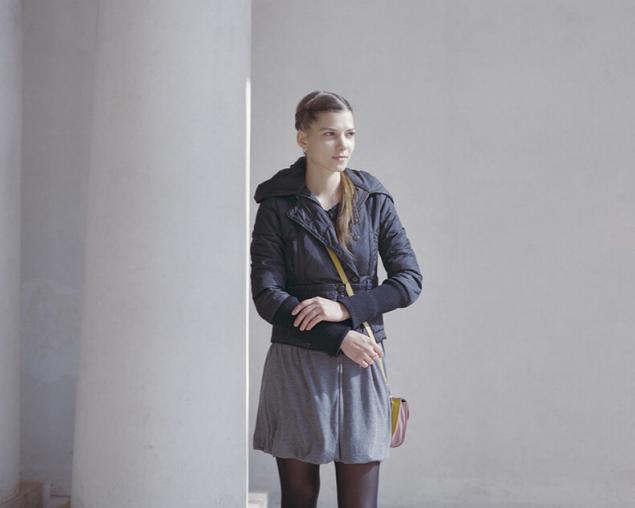 In the queue for treatment
Every trip to the pharmacy costs me 2-3 thousand rubles. Ten massage sessions cost 15 thousand rubles, immunomodulators from 30 to 70 thousand. Due to the fact that increased the dollar and the Euro, the treatment significantly increased. There are, of course, and Russian counterparts of drugs, but they produce serious side effects such as abscesses that have to be cut.
Some drugs free of charge allocated by the state, but only if the patient has a disability. I had to literally beat. It's pretty humiliating: standing in line for three years and is constantly passing medical examination — you need to prove that you're really sick. Sometimes the doctors looked at me, apparently healthy girl, and said, "What did you come here, smart ass? Want to get paid and do nothing?" I was very upset, I was crying and mom said, "Calm down, we're doing this to get drugs." Now I have the third group disability, and a pension of 14 thousand rubles.
Apparently I don't look like someone who has health problems. Some symptoms occur only during exacerbations. One day I could not walk, because for the past three weeks was standing in line to go to the hospital.
Outbreaks of the disease increases, the disease progresses with each passing day it becomes increasingly difficult, and an urgent need to inject hormones to remove fluid from the body. To wait by and large impossible, but necessary. When I was in the hospital, some guys stood in line for a few months and even half a year over this time has so much to happen! With the serious deterioration in the hospital can put. But if you feel more or less normal to wait for a few weeks.
To manage the disease
To cope with the disease helping me close. In our town there were no studies of hippotherapy, and my parents tried to organize a horse club for ill children — but were unable to break through bureaucratic obstacles. Then I was sent a photography course, so I sat at home. Also, the parents organized a trip to pilgrimage places, and after visiting Jerusalem I have a year without relapse.
Now helps me my boyfriend. We have been together for five years and intend to get married in the summer. We met at the gym when I was still doing Taekwondo in the tenth grade, and he went back to Boxing, but then talked as friends. A few years later was found and since then do not part. He knew about my illness, but that did not stop. The young man supports me and helps in that it performs all the household duties when I can't stand up, drives me to the doctors, given medicines.
I try to lead an active lifestyle as possible. At different times engaged in hippotherapy and Paralympic dressage, then kung-fu trainer came to my house, and after these lessons, my condition improved slightly. Now I go to yoga and to the pool, as well as helping my friend sew interior dolls of the money it brings, but it brings pleasure.  
"Hard to believe": a documentary film, causing shockHow prayer changes the blood
At the beginning of my illness the doctors said: "You have to change your entire life and learn to live with it." But I think until the end and not learned. Yes, of course, I try not to overdo it, and if you Wake up tired, then lie around all day. But at the same time, it is impossible to disease was led of you, I myself try to lead it. If I want to exercise — do you want sea — food, although it is difficult to tolerate heat. The main thing — not to withdraw into themselves and not to despair, because the body reacts to it and forces begin to leave you.
You need to be positive. For myself, I decided that the Lord gave me this disease for a reason: it protects me from something. With this disease, I, for example, became less mobile, try not to use public transport, limit themselves in some way. That is, the disease holds me back, safe from any dangers.    
Author: Anastasia Letunovskaya
Text: Natalia Zhdanov  
P. S. And remember, just changing your mind — together we change the world! ©
Source: www.the-village.ru/village/people/experience/236089-rasseyannyy-skleroz