— What do you know about relationships? — asked the old man to the young man. However, he was not expecting an answer. Watching a predatory gaze in his eyes, he said:
— Relationships are a struggle. Whatever you love, you will fight for power over each other. Most wins by a woman. It is easier to win. She Is The Abyss. Into the Abyss is easy to fall off. The man to beat harder. He needs to become the Sky. This requires perfection and will. Perfection begins with the mother.
The abyss mother should not be demons, hungry for her son. Such pure few women, and therefore women mainly infect his sons with his own demons that destroy the perfection. Faulty male will not become the Sky. He will fight with a woman. And lose as well as lost mother. And the woman will be disappointed in him as well as his mother.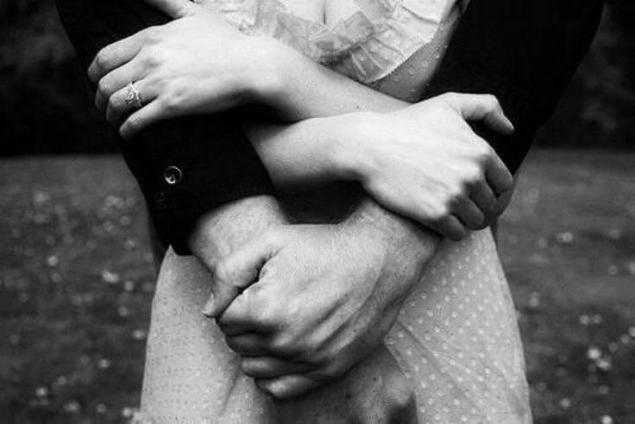 — I do not understand, what is perfection? — it seemed that the words of the old man led the boy toward enlightenment, but the final clarity was not.
— Perfection is just. Just without blameworthiness. Live without reproach. Do not reproach neither ourselves nor the other.
— Not to judge anyone? — said the young man. Is hellishly difficult. We are trained to assess everything.
— Yes, these are the demons that live in the abyss of the mother and the man should leave them to become the Sky. But it all begins simply — do not reproach anyone. It's very simple. Especially when really love. Look into her eyes and surrender. Let it penetrate you. No, you will not become weak, but you'll see all my demons. They rustle their dark, small thoughts that assesses himself and her. At this point, and do not reproach. Neither himself nor her. And you will win yourself. The sky becomes closer.  
SECRET: How to get what you wantWe are not what we own
The love of a woman ruthless. If you let yourself, you know yourself. Most often, this truth is staggering. Do you understand your pettiness. If you don't judge yourself and don't blame your Sky will be equal to its Abyss and you'll finally be equal to itself. published  
©Mark Ifraimov  
Source: www.facebook.com/MarkIfraimov.ru/photos/a.166741940142581.37907.166477540169021/571794272970677/?type=1&theater