Wood is often regarded as the most valuable building material, but the "lungs" of the planet at the same time reduced. The company Baubotanik have proposed an innovative construction method of living trees. The main principle Baubotanik — formation of the stem and crown of a living tree and the use of modern materials, creating "green" and breathing buildings. This architectural technique allows trees to continue growing, produce oxygen, provide shade and habitat, in addition, greatly reduces the carbon footprint in the construction of buildings.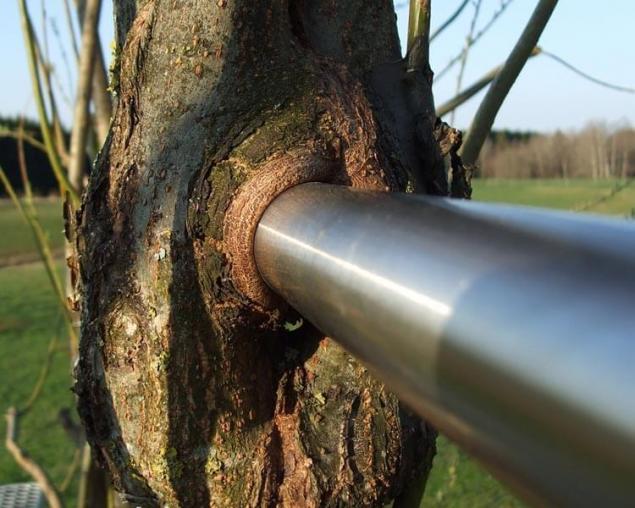 Baubotanik, or the construction of living plants is the brainchild of architect Dr. Ferdinand Ludwig, who found inspiration in the ancient art of forming trees, is represented in many world cultures, from the medieval topiary sculptures to Japanese bonsai. Baubotanik uses metal scaffolding and other construction materials in order to turn trees into load-bearing structures. Over time, the tissue of the tree grow, consolidating the built-in artificial materials.After several years of research, Ferdinand Ludwig found that the most suitable tree species were those that are flexible and fast growing, such as sycamore, poplar, birch and hornbeam. While willow, a favorite material among ecocultural such as Patrick Dougherty, originally complying with the standards now not being used Ferdinand Ludwig because of the possible appearance of decay and fragility.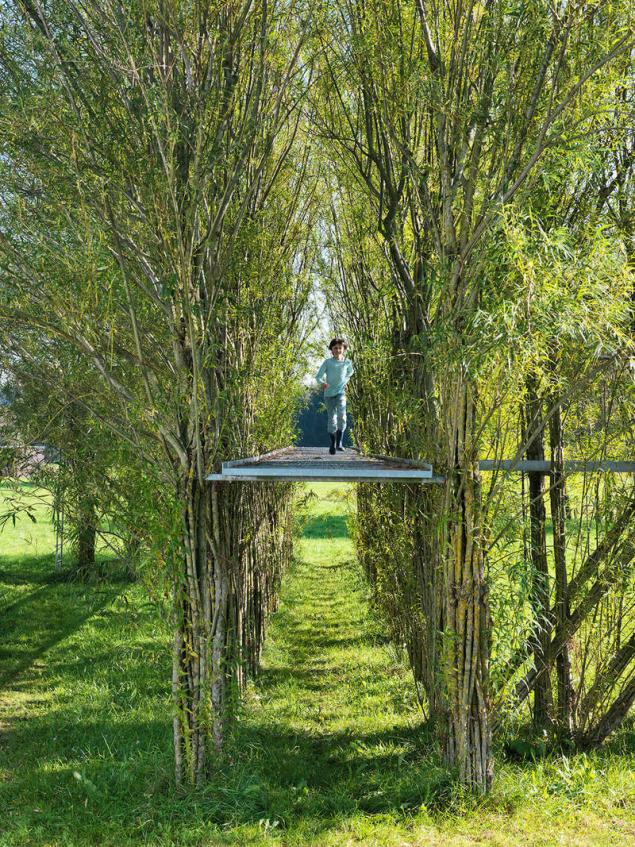 Ferdinand Ludwig and the research group Baubotanik made up of three core work over the last decade, which allowed to test a new construction method in practice. In 2005, Ferdinand Ludwig, in collaboration with architect Oliver Storz and sculptor Cornelius Hackenbracht has created a pedestrian bridge from willow trees and metal scaffolding. Stainless steel pipe was inserted between modami willow seedlings, which eventually grew around the metal to the required size. Pipes are used as handrails for 2.5-meter promenade squares of steel gratings, which relies on the trunks of live trees.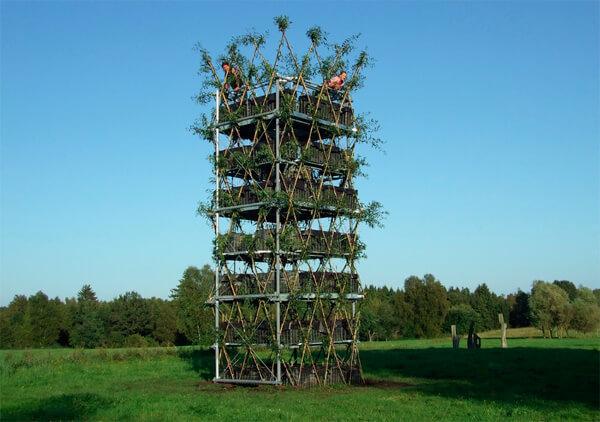 Another project Baubotanik is a willow tower height of about 9 meters, occupied area is 8 square meters. Unlike the pedestrian bridge, the tower design relies on the temporary scaffolding of steel pipes. Containers of willow inserted into the structure and flow constantly. Architects form the design, crossing over the willow trunks of saplings and securing them with the screws to keep the distorted shape. Metal forest would be removed after a living structure will be stable enough to support itself.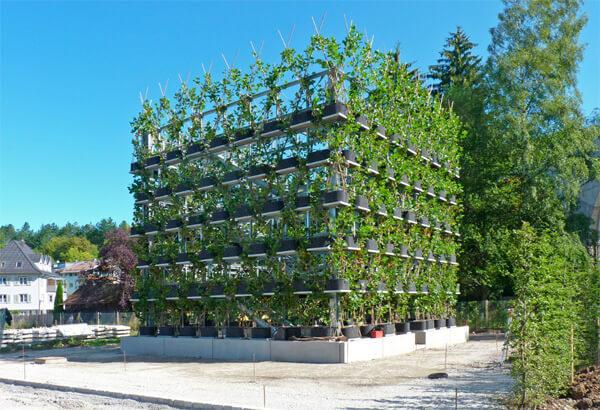 Cube from the sycamore is the largest building Baubotanik to date and the first of its kind that is designed for the urban environment. This project received an award at the regional horticultural show in Nagold in 2012. The building is constructed from the living plane and solid metal design, which serves as a temporary base. Sycamore is formed over time by means of pipes, regulators, gauges and valves. Once molded, the plane reached a stable state, the metal scaffolding will be removed. Representing the architecture and sculpture of these beautiful buildings Baubotanik will not replace all traditional structures. The production of these "green" buildings is labor intensive, they require constant maintenance, as living breathing structure. However, the creation of these facilities biodesign demonstrates the benefits of interaction between nature and design to further sustainable development. published   
Source: www.energy-fresh.ru/tech/building/?id=13580