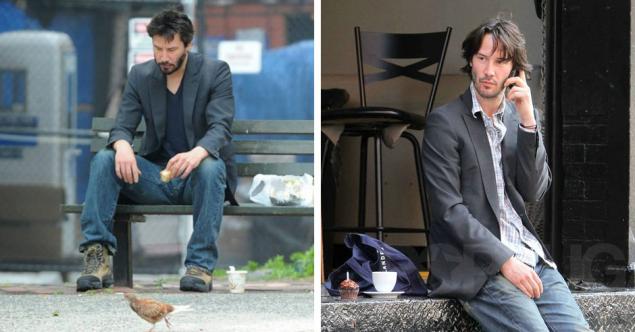 Keanu Reeves turned 52 and this is the most amazing and heartwarming characters of Hollywood. Good, sad, devoid of selfishness and greed the man who starred in cult films and tries to lead a simple life.
The website
publishes a few facts about Keanu Rivza proving — if someone is worthy of unconditional love from Hollywood actors, it is our birthday.
The source of the photos: Ivi.ru
1.
Hawaiian name Keanu means "cool breeze over the mountains".
2.
One quarter of Keanu Chinese (paternal).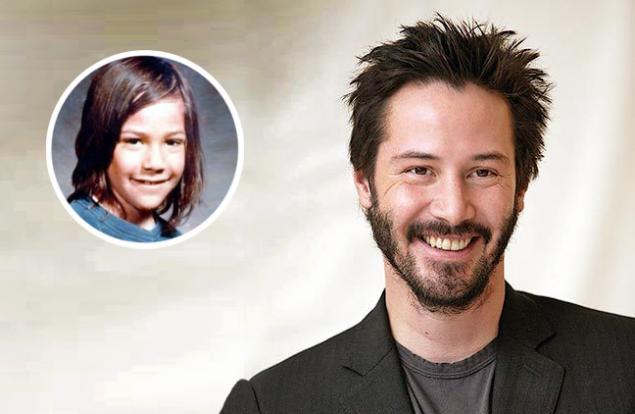 3.
As a child Keanu and his sister Kim was dyslexia (impaired speech, inability to read), which many consider the reason for his withdrawal.
4.
Besides his birthday, there is another important occasion. Fans declared June 15 "the Unofficial day of cheer up Keanu Reeves". This humorous holiday appeared after being hit in the Reeves sad eating sandwich on a bench.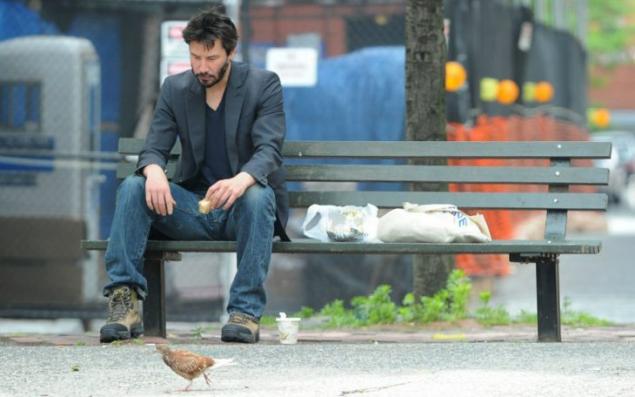 5.
We have Keanu never had own computer. If he has to communicate with the computer — he plays chess. Keanu has argued that he is more interested in the relationship of man and machine than the machine itself as such.
6.
Keanu is afraid to have children because the world was often frightening. However, it is believed that the ability to love to such an extent, when it becomes still that's ahead.
7.
In the Bank of the actor lies more than a hundred million dollars, but he still quietly goes to public transport. Or on a motorcycle.
8.
After filming "point break" actor became fascinated with surfing, and after participation in the film "Much ADO about nothing" fell in love with horse riding.
9.
January 31, 2005 Keanu Reeves received a star on the Hollywood walk of fame.
10.
Turning down a lucrative offer to star in the sequel to "Speed" (according to rumors he was offered $ 11 million), Reeves chose to star in the film "devil's Advocate" with al Pacino and Charlize Theron; Reeves agreed on lowering their own salaries in order to attract to the al Pacino movie, the same thing he did in the "stand-in" for the participation of Gene Hackman.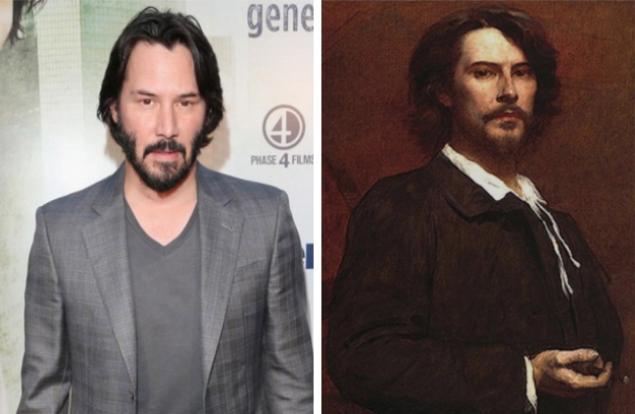 11.
Keanu is very close with his family especially with his mother and sister Kim. Family has always come first. When the sister of the actor was diagnosed with leukemia, he moved in with her to care, abandoning all surveys and contracts. He spent near her bedside day and night. "Keanu is my world," says brother Kim Reeves. — When I was bad, he was always there. He took me in his arms and circled in the dance, and I immediately became better." Reeves has invested over five million dollars in cancer research in the hope of finding a cure. He donated money to the hospital that treated my sister, and established his own Foundation for the fight against cancer. Thanks to the efforts and support Keanu terrible disease Kim managed to win.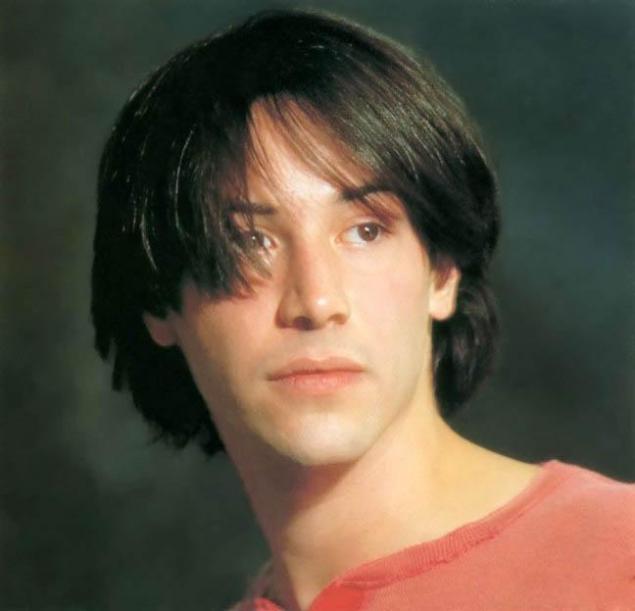 12.
From Reeves was having an affair with Jennifer Syme. 8 January 2000 and they had to be born daughter that he was going to call Ava Archer Syme-Reeves. But a week before birth, the doctor ceased to hear the heartbeat of the baby; the ultrasound showed that the girl died in the womb, the cause of death was a blood clot in the umbilical cord.
13.
In 2001, a friend of Reeves 29-year-old Jennifer Syme died in a car accident; the jeep crashed into three parked cars on the street of Los Angeles. Keanu was buried friend cemetery at Westwood community of Los Angeles near the grave of their stillborn daughter.
14.
In 2010, his birthday, Keanu bought himself a cake and coffee, and any passerby could congratulate him.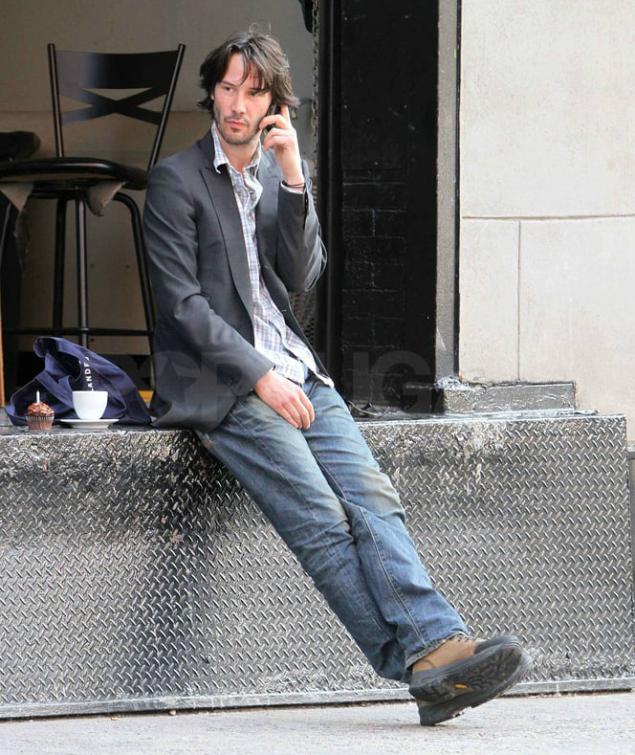 15.
In the school hockey team buddies Keanu was awarded the nickname "The Wall" (the Wall) because he was a world-class goalkeeper; the future actor worked in the pastry shop, sharpened skates and was recognized as MVP (Most Valued Player most valuable player) in the hockey team of his school.
16.
Father is a drug addict abandoned them when Keanu was only three years. Mother did not differ seriousness and is constantly in search of "that" men. Because of these finding, the family is constantly shuttled around the world and got into all sorts of trouble, from drug problems to school absenteeism. It is not surprising that when the family finally settled in Toronto, Keanu was not eager to finish school. He was more attracted to the idea of becoming a hockey player.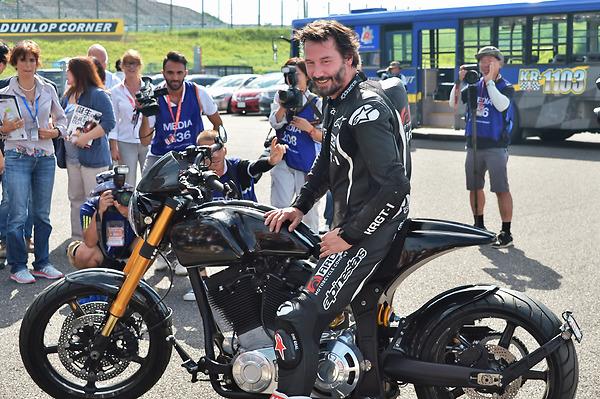 17.
Nobody knows what would have happened of the young talent, but he accidentally invited me to the cinema, stand in front of the camera on the gate. He was so pleased with this experience that he immediately dropped everything, got in my old car and drove to Los Angeles. Had to Pouzivat thresholds, to starve, then Keanu remembered that one of the husbands mother once visited a Hollywood producer. He found the former stepfather and asked to find at least a tiny role. Oh, and then we know.
18.
Keanu Reeves was impressed by the work of costume designers and special effects in the trilogy "the Matrix". So when rolling out the third movie and Keanu got his belokonny fee, then 80 million of the 114-minute he gave the people who worked on the film as he was.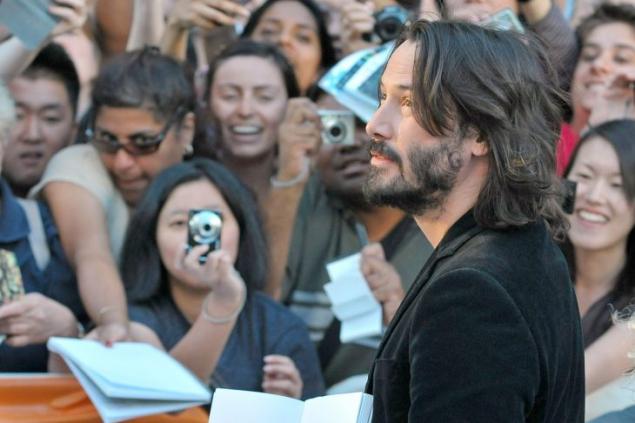 via www.ivi.ru/titr/motor/kianu