Keanu Reeves - one of Hollywood's most eligible suitors. But, unlike Leo DiCaprio and George Clooney, who clicked beautiful women, like nuts, Reeves on the personal front - silence. There were speculations about the affair with Sandra Bullock and Charlize Theron, but actual evidence that there was, some of the fans Reeves convinced that he is a secret gay - it is their right. And love, large and clean, in the life of Keanu had one and it was a long time ago. The actress Jennifer Syme now few people remember, but the place of this modest-looking brunette in the heart Reeves will not take no beauty ...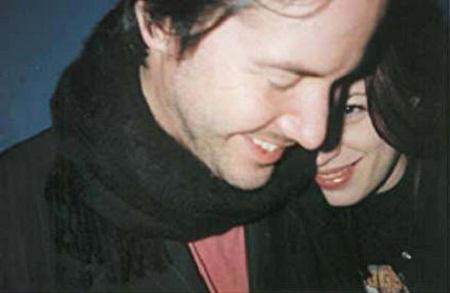 "Femme Fatale" and "bitch" - these definitions can not be applied to Jennifer. Unobtrusive appearance and quiet character - traits in Hollywood is difficult to achieve anything, but Syme lucky. At age 18, she moved to Los Angeles to get an assistant to one of the studios. Jennifer diligently perform their duties, and when the famous director David Lynch needed ascistentka, he took on the job of Miss Syme. As a creative person, Lynch saw a modest assistant acting ability and offered her to play a small role in his film "Lost Highway." It was in 1997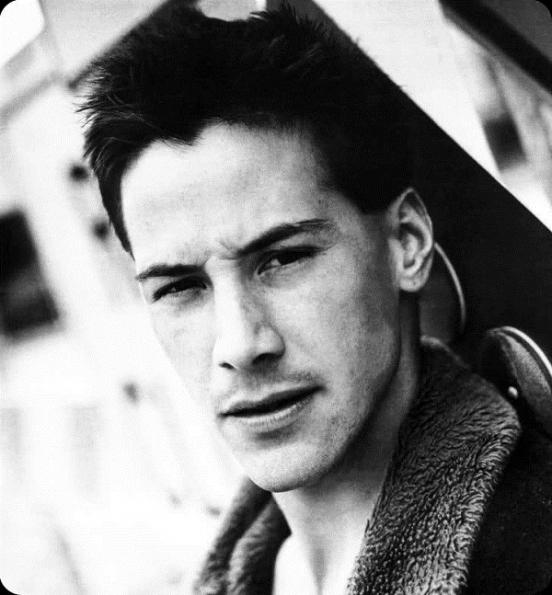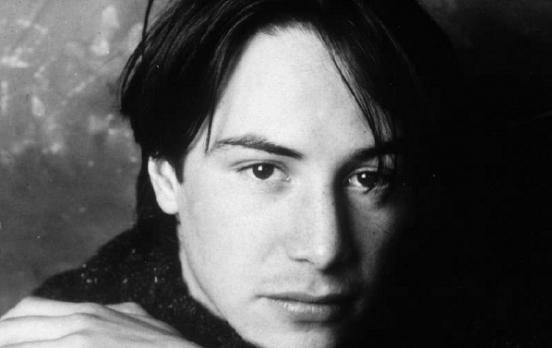 Although the role of Syme in "Lost Highway" was tiny and in other projects it is not called, cinematic get-together like Jennifer. She began to attend various events and parties, meeting people who make movies. So she met with Karen Reeves, who became her friend. The fact that Karen has a brother Keanu, Syme, of course, knew, but did not build any plans on it: where her humble assistant to handsome Keanu who adore half of America. But Karen Reeves, who were more concerned about the happiness of his brother than himself, decided to marry off his girlfriend to him. Karen introduced Keanu and Jennifer, and it turned out as she expected - Syme Reeves invited on a date, and then began to meet her. It was 1998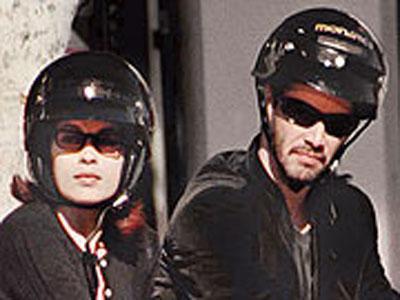 Relations have developed rapidly - Jennifer and Keanu soon began living together. Syme soon realized that she was pregnant. Ultrasound showed that it would be a girl. At the end of December 1999, just before the New Year Jen went to the clinic - before birth were only a few days. Keanu flew on wings - he has already chosen for a future baby's name - Ava Archer. But tragedy struck. During the examination the doctor with a straight face said Syme, that it will not have a child - the girl died from a blood clot in the umbilical cord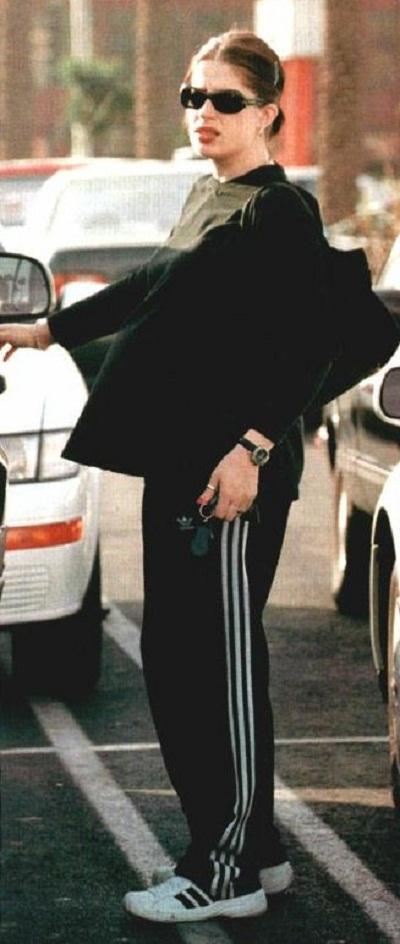 Shock. Jennifer sobbed bitterly. Keanu seemed to have aged ten years. Things they bought for Ava Archer Syme-Reeves, were given to charity. Both for some time in on itself. Soon Keanu and Jennifer realized that they are hard to be together - the wounds of the tragedy hurt even more. The couple broke up. Reeves has flatly refused to talk to reporters about this, saying only that he and Jennifer maintain friendly relations
Syme was difficult to experience a tragedy - Reeves had a job, and she was left alone with his pain. Jennifer tried to drown her with the help of new friends - she joined the music scene, talked with many famous artists (Lynch she is no longer working, sitting in a recording studio)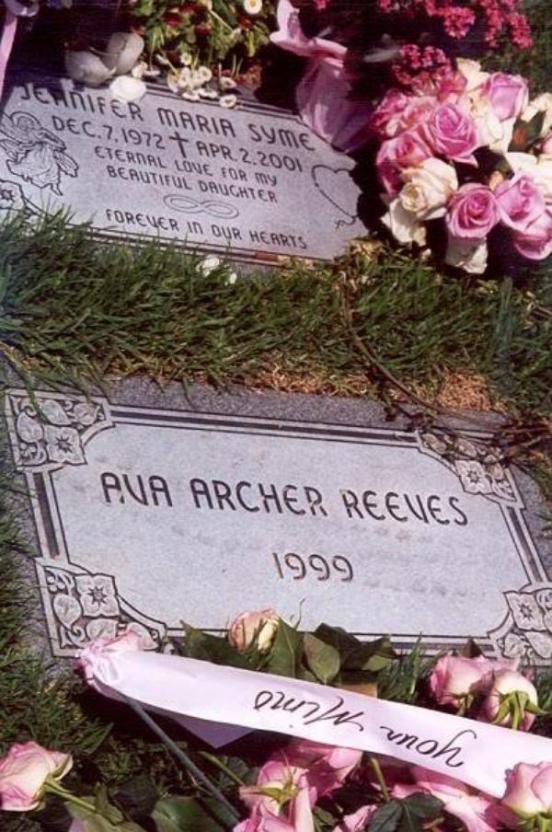 April 1 Jennifer was visiting Marilyn Manson - Great and Terrible arranged party in his Los Angeles mansion. Late at night she sat behind the wheel of his jeep. Jennifer decently drunk, so I forgot to fasten the seat belt. Her Jeep sped through the city and what she was thinking in the last minutes of his life, now no one will ever know. Lost control, Jennifer rammed cars parked on the roadside. The impact was so strong that Syme broke through the windshield of the car and took off. Later, the medical examiner said that death was instantaneous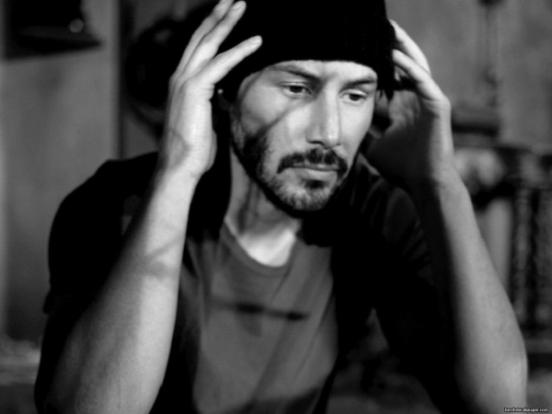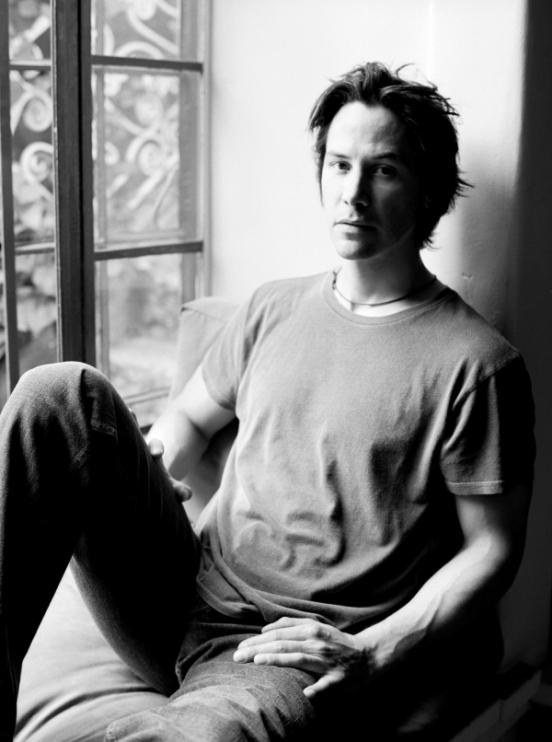 When Reeves learned of the death of Jennifer, he said nothing. Journalists wishing to interview him were disappointed: they expected that the actor starts to cry, hysterical, let in memories. But nothing like that. After news of the death of Syme some time he did not leave the house, communicating only with his sister. Later Keanu insisted that Jennifer was buried next to their unborn daughter.
The actor is quite loyal to the paparazzi, but if someone from the uninformed journalists ask about Jennifer Reeves, or, God forbid, of their unborn child, Keanu can immediately turn around and leave. Apparently, the memories of living together with Syme will never be erased from his memory. It's very sad ... But life is cruel