In Hollywood, there is a category of actresses who are neither particularly beautiful nor brilliant sex appeal. But at the same time, thanks to his talent, charisma and femininity, they conquer and have welcomed more than writing a beauty and sexy lioness. The category of just such charismatic and charming, in my opinion, is Sandra Bullock (Bullock if anyone).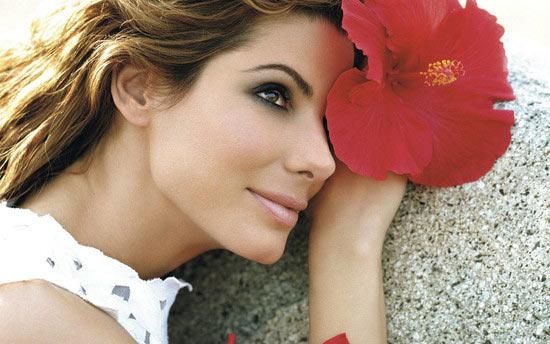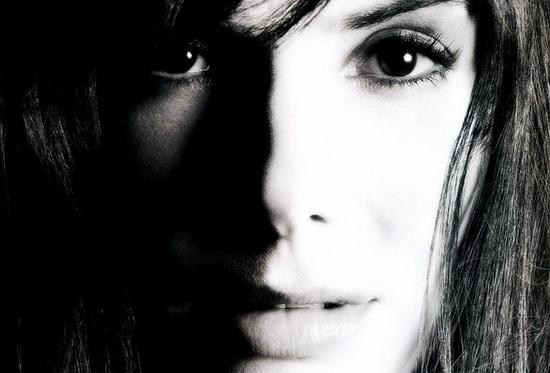 It is called one of the most controversial in terms of talent actresses. Sometimes it is considered a mediocre game, sometimes stunning (in the same year, Sandra received the "Oscar" and "Golden Raspberry"). But the fact that Sandra is always sincere and real, I think, to argue with that few.
Sincerity about acting Sandra has helped achieve considerable success and respect. But in his personal life, truthful and open, it is not just paid for such seemingly likable qualities.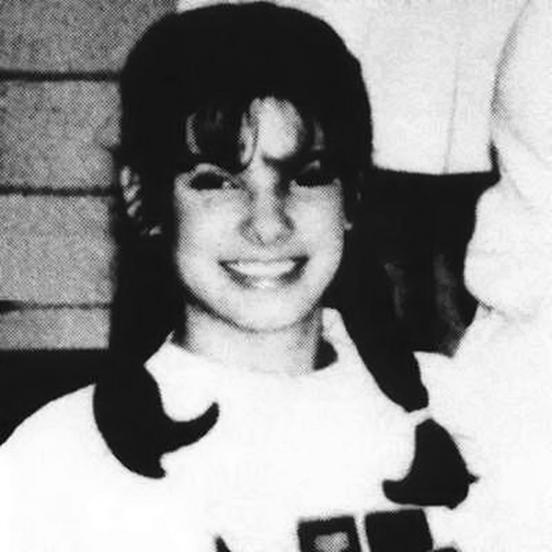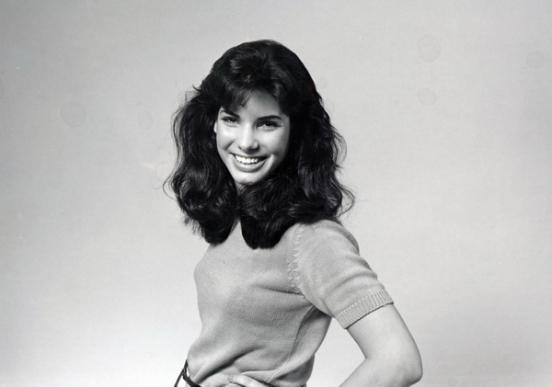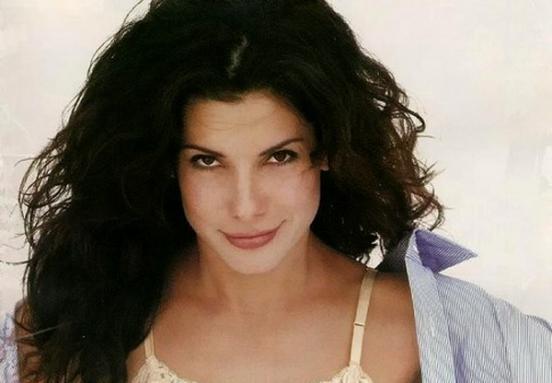 From school, Sandy called "Woman, capable to cheer and improve your mood for the whole day." This ease of character, of course, encourage men to desire her priudarit. But closer acquainted with Sandra they suddenly faced the need to match the depth of her mind and character. Someone was willing to go further in the relationship, and someone went out of the race pretty quickly.
The history of "fast relations" occurred Sandra with her first husband Jean-Michel Vincent. The star of the series "Airwolf" (walking on the screens in the years 1984-87) was captivated by the young and cheerful Sandra. She was 20 and he 40, she has just made the first steps in the movies, and he was the idol of millions of women.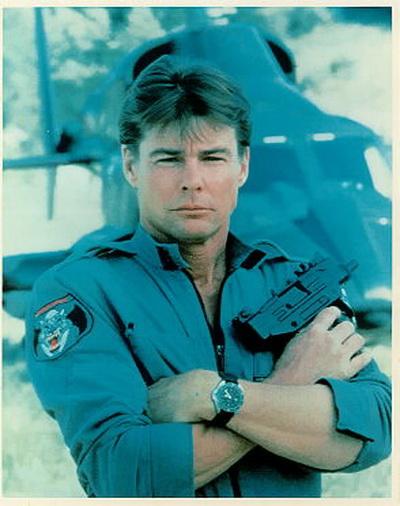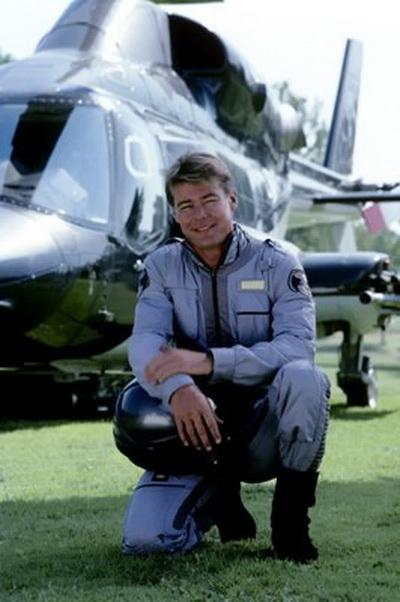 Their romance was a flash marriage, like a bolt from the sky, and a divorce ... quite expected. Jean-Michel, who turned out at the peak of popularity, had problems with alcohol and pretty young wife was not enough to give up the hugs green snake.
After a failed marriage and destroy hopes for personal happiness, Sandra comes to let small, but good luck in his career - she gets the first notable role in the blockbuster "Executioner" (1987), as well as bit parts in television series ("We start from scratch" in 1988 ). Life begins to build, and at this point appears next to this Statement Michael Mailer, an actor, writer and producer (latest project - "The Ledge" with Liv Tyler). Michael was the screenwriter of the film "The Corporation" Religion ", which starred Sandra.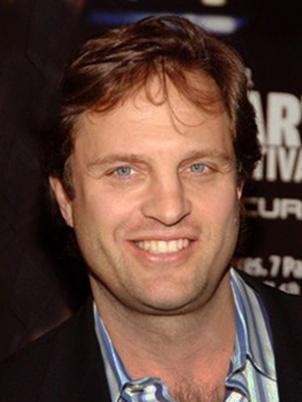 They embark on an affair, the couple met about a year. But not before that serious between them never came, because both were at the start of a career and want to succeed.
And success came to Sandra, and with it a new relationship with a partner of "love potions №9" Tate Donovan. She landed the role of Diana in 1991, in the 92 th office romance with Tate began to gain momentum.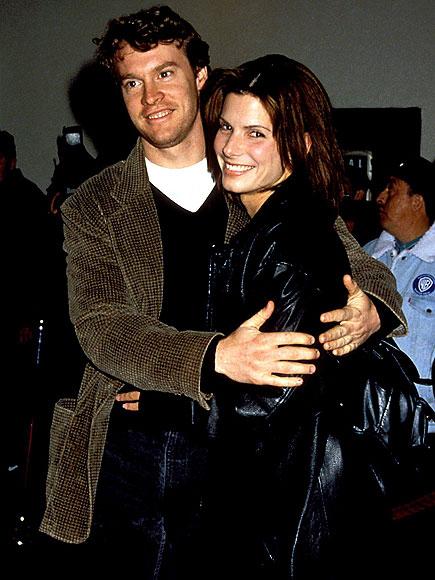 They were a pair of 3 years. The relationship was not all smooth. During this time, Sandra starred in three of her career turning point for the films "The Destroyer," "Speed" and "While You Were Sleeping." For the success of Tate girlfriend could survive if it were not for the tabloids, Pestryaev rumors about office romances. First, with Denis Leary on the court, "Destroyer"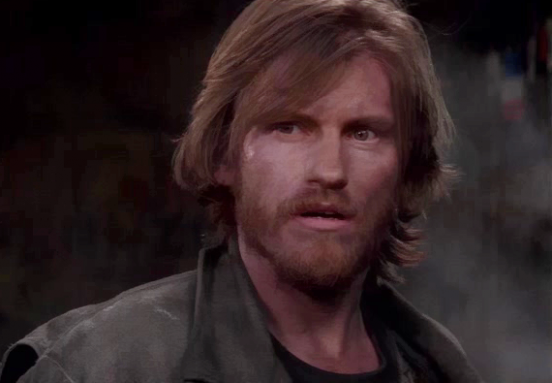 Later, they will play together even in the "Two by the Sea"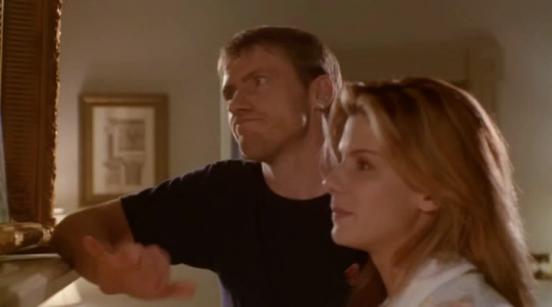 Then, with Keanu Reeves
They were so good in "Speed", that of Tate Donovan hardly anyone remembered. After the movie was released their blows was recognized as one of the best and was the beginning of the great tabloid novel Sandra and Keanu.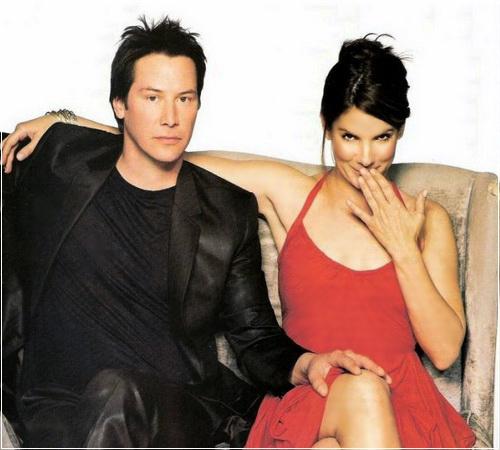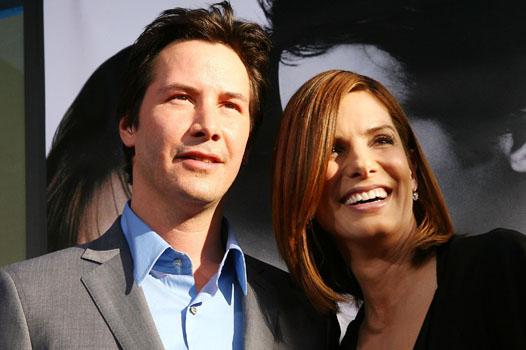 In the future, as soon as Sandy had trouble in his personal life, the paparazzi persistently searched for proof of their "reunion".
Meanwhile, throughout this time, Tate Donovan tried to keep the relationship, it came to engagement, however mashtabnykh rumors of a romance with Keanu Reeves was that it ignored the actor just could not. They separated in 1995. And Sandra was in the open arms ... oh no not Keanu, a football player, "Dallas Cowboys" and future TV stars Tróia Aikman.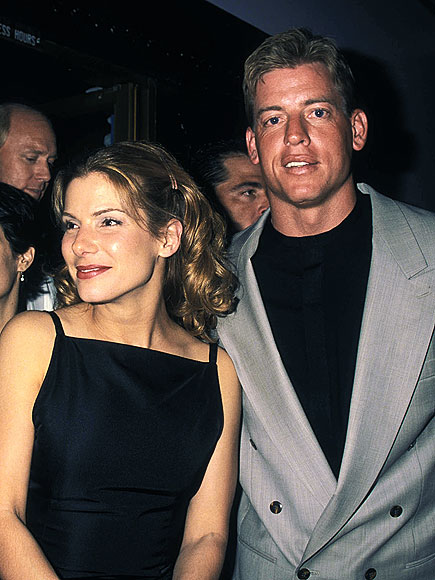 Experience relationships with athletes Sandra was still in school and he was unsuccessful. With Troy, history repeated itself, on an affair did not get. Another affair ensued Sandra on the filming site of "In Love and War" with Chris O'Donnell.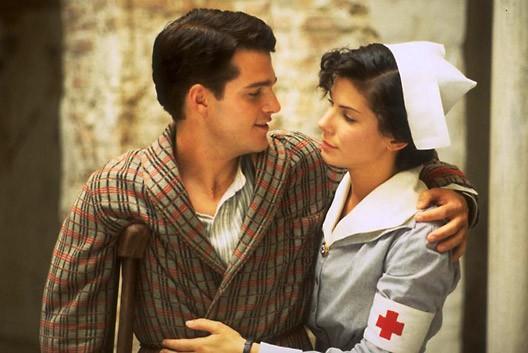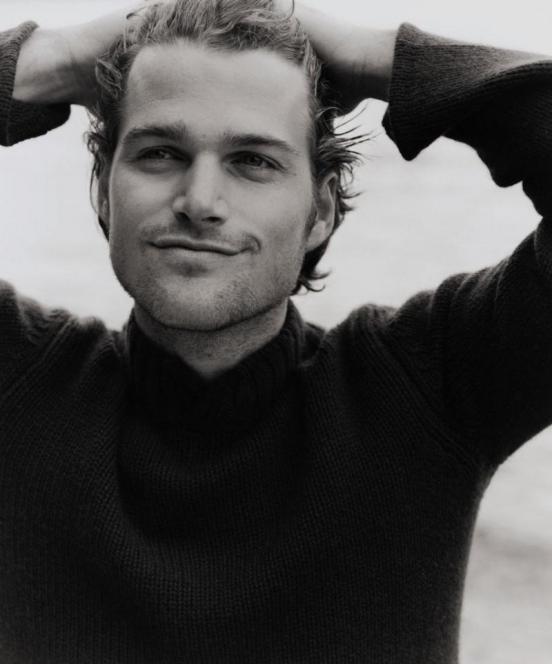 Cute and loveable Chris was obviously not a type Sandy, but why not, because it was free and alone. Although immediately after the "Stop filmed" between the actors spark extinguished ...
... To ignited, not even fire devastation - perhaps it is the way to describe Sandra's relationship with a colleague on the new film "A Time to Kill," Matthew McConaughey.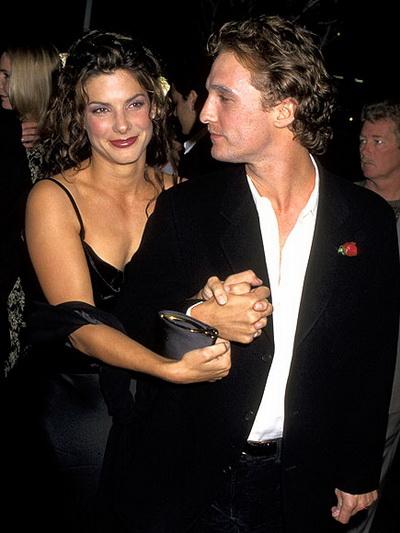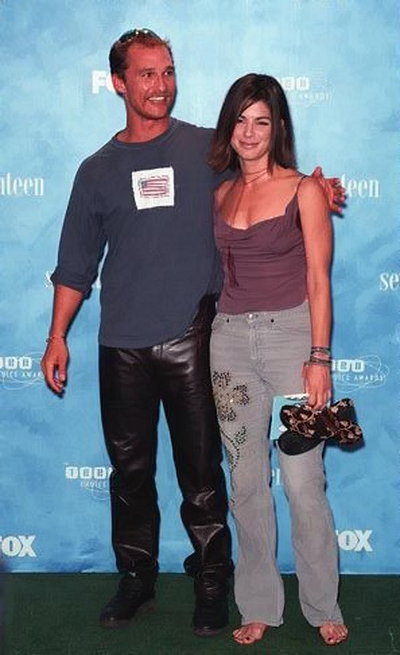 Between the actors appeared incredible chemistry. Sandra was ideal for Matthew, as "Do not focus on the outer shell," and he for her - well, what can I say, it's McConaughey! Relations have developed rapidly, often scandals in love, but ardently tolerated. Sandy has dreamed of marriage and it seems she is pregnant ... Matt was stunned and not ready for such a development. It turned out that the pregnancy test was wrong, but the test showed the man's decency Sandra truth, she was mortally disappointed and went away from McConaughey.
After months of being alone, Sandra falls in love (so it seems) to the old friend of the singer from Texas Bob Schneider.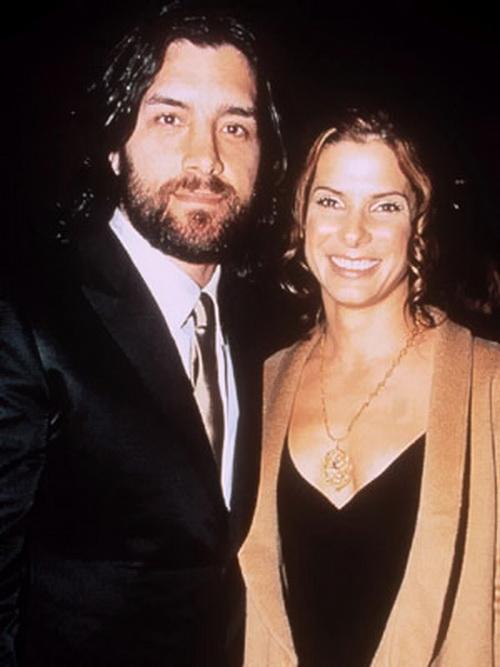 And seemingly accomplished her dream - Bob is ready, he wants a family and children, but there are two "buts". Again Matthew broke into her life and almost on his knees asking to return, to give a second chance. Well, Bob - all right, if not for his mania stare at every skirt. As a result, Sandra went back to Matthew McConaughey, but very briefly. Matt did not change their way of life, and Sandra was still lurking resentment against a loved one. They decided to part friends.
After a difficult personal vicissitudes and setbacks, Sandra was dear to her calm and she decided to make a pause in his personal life. During this period, she starred in seven films, successful and less successful. The category of the first critics were "Kill Count" where Bullock played a detective and was very convincing in this manner. Here on the set of her began to look quite yet young colleague Ryan Gosling.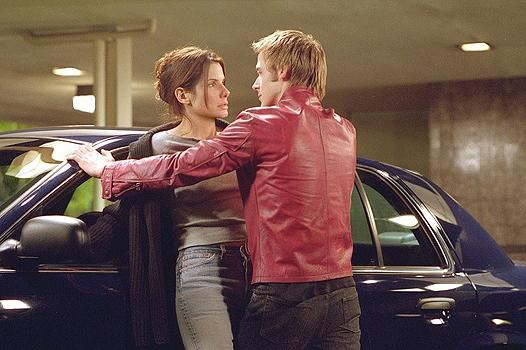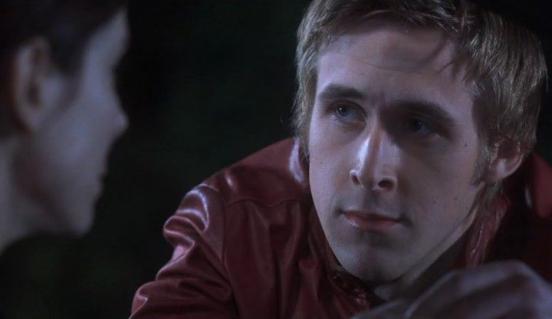 He was a nice, idolized Sandra, had an extraordinary mind and a rich inner world. Besides, quite assertive in their courtship. Sandra could not resist. This boy did what she so lacked its former men.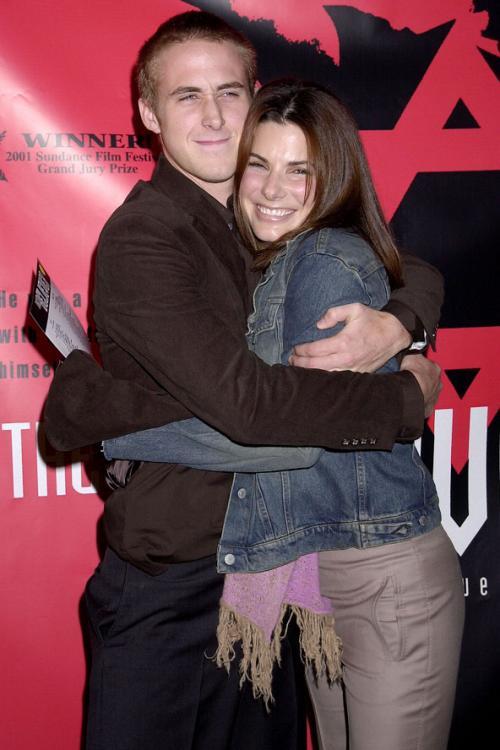 They had a very warm relationship that lasted almost two years. But at some point, Sandra, on the rights of the eldest decided that it was time to leave. Ryan was too young and could not give her the desired - the family and the child.
It turned out to be the complete opposite Gosling new lover Sandra - the leading reality show "Monster Garage" Jesse James. He was a businessman over Sandra and has already had a child from his first marriage - daughter Sunny. It was with him, Sandra felt the willingness to start a family.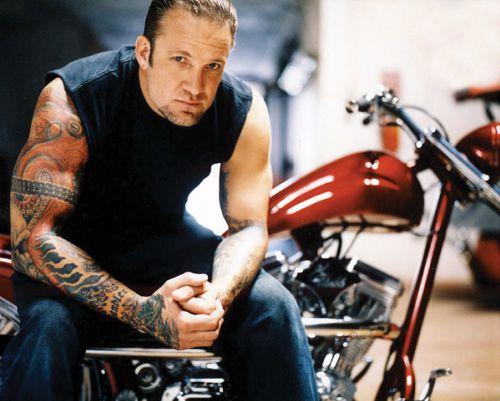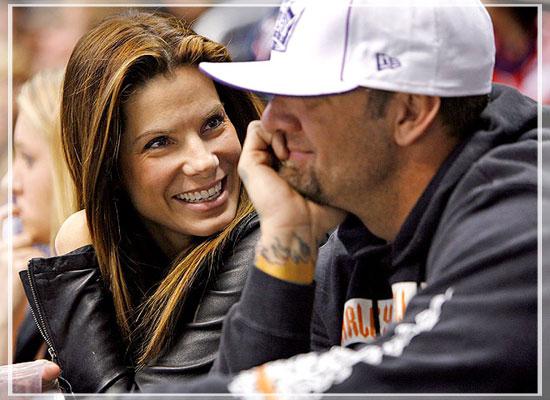 She got married at the end of 2005, and were happy to four years. Sandra took the daughter of Jesse, as his own, and she is also attached to it. From home-mom porn star Sunny for his 5 years at times received less attention and care than from her stepmother.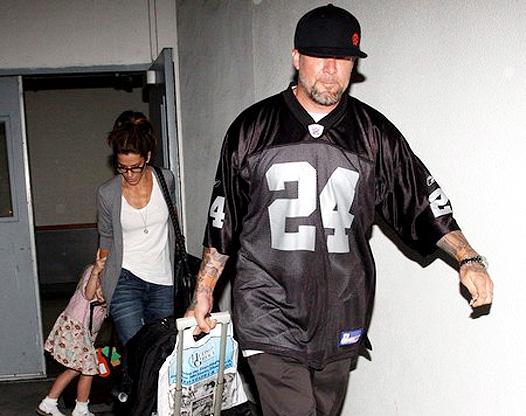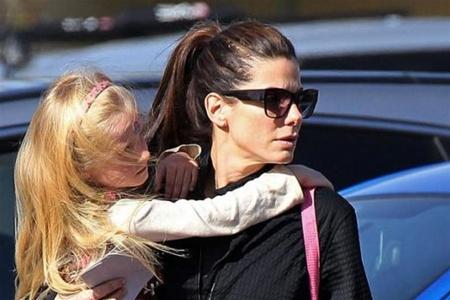 Marital happiness was almost cloudless. Sandra did not have the main thing - your child, his and Jesse. It was never officially declared that he could not have children. But almost immediately after marriage, the couple filed papers to adopt a child. For four years they waited for the baby and, finally, in January 2010, in the family appeared three novoorleanets Louis.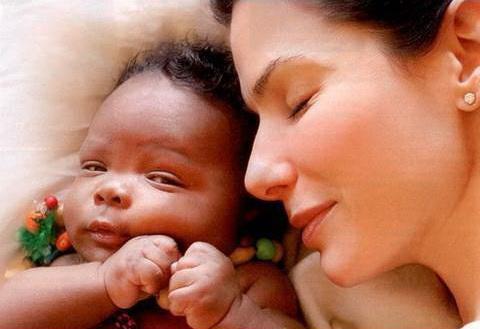 Sandra was in seventh heaven. But happiness does not happen much, and in March of the same year, Sandy gets another long-awaited gift - the "Oscar" for best actress for her role in "The Blind Side." From the stage, she thanked her husband for what she now is, for this tale ...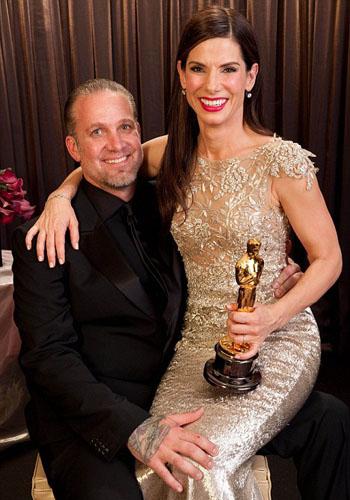 But alas, the law of the genre, just a few days in the life of Sandra begins worst nightmare - multiple publications publish interviews with women who talk about intimate details of communication with Jesse James. Moreover, the model and striptezersha Michelle McGee said that he and Jesse is serious now as 11 months.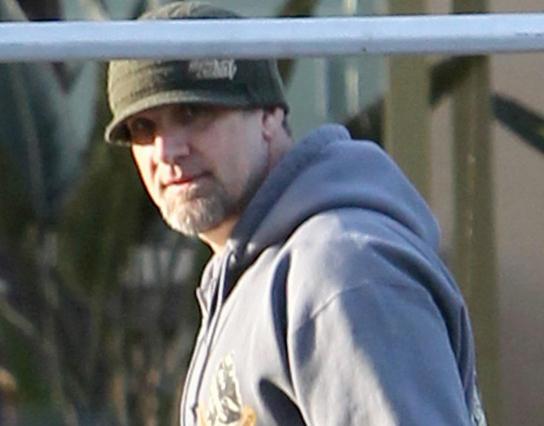 No public apology or treatment in a clinic for sex addiction are not convinced Sandra to isrennosti remorse husband. She filed for divorce and custody of her son issued as a single mother.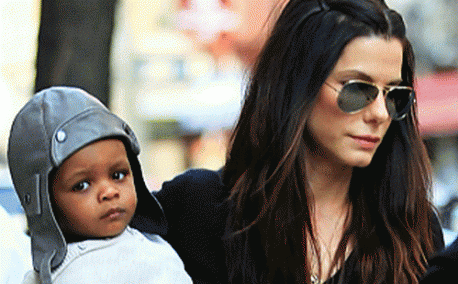 In this difficult time her shoulder has substituted a close friend of Ryan Reynolds. At that time, he has also gone through a divorce with Scarlett Johansson and partly represented what is now Sandra. Their close friendship, of course, immediately sparked rumors.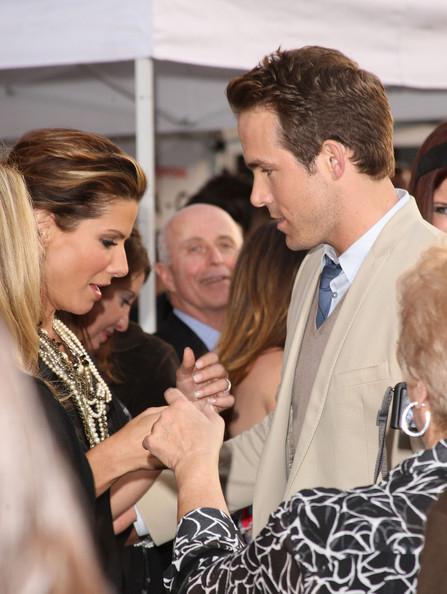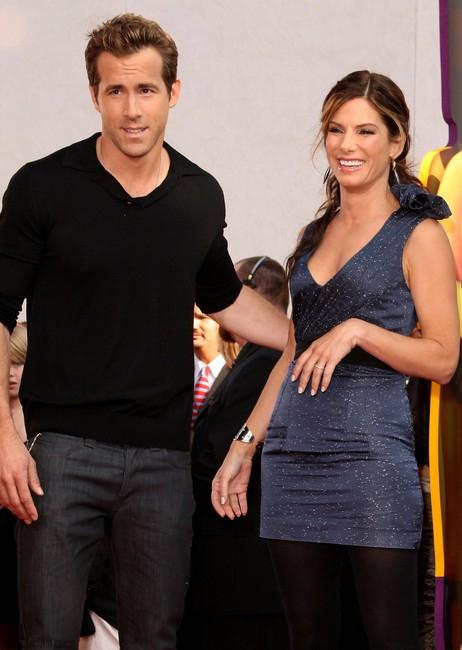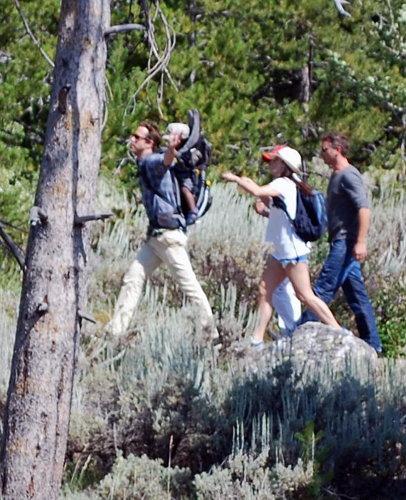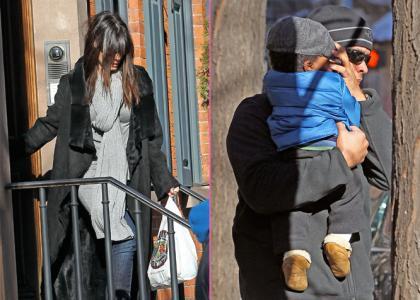 In 2011, the tabloids have trumpeted the engagement secret wedding and other transformations of their relationship. But the novel Reynolds with Blake Lovely standing Priseko such assumptions.
Well, not Reynolds, because Keanu Reeves! Now, the tabloids began to "marry" Sandra and Keanu.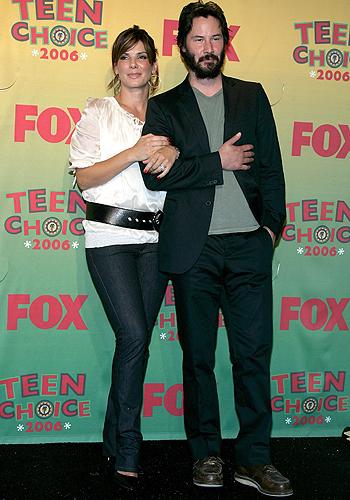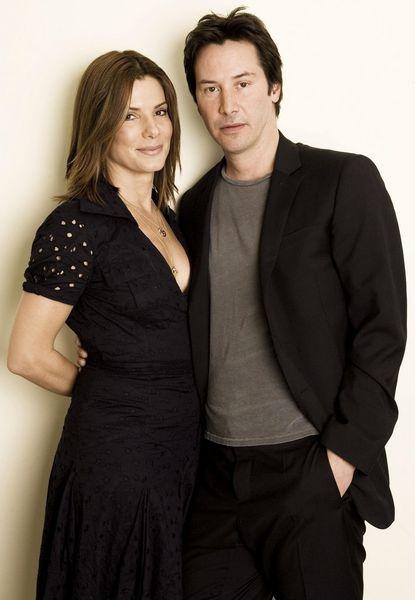 Production for the paparazzi was easy, but very much in doubt. After all, both have never concealed the fact that they share a warm friendship, and yes, sometimes they dine together, but no more.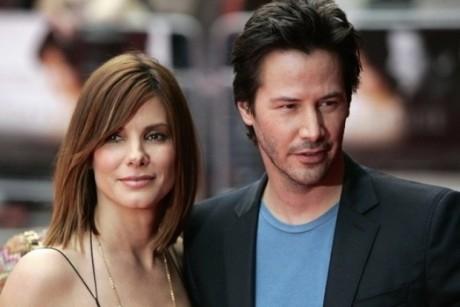 Today, the excitement around the pair seems subsided. Keanu public ... he was always a loner, so is today, and Sandra have repeatedly seen in the company pleasant stranger.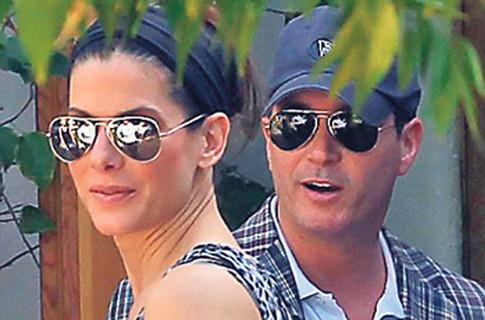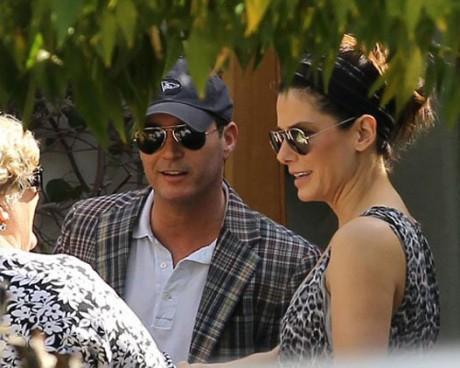 Of course, I am also among those who wish the general happiness of Sandra and Keanu, they're both a lot of experienced and well belong to each other ... but it's better, we'll talk about it when done and this fact is confirmed. In the meantime, keep fingers crossed for both personal happiness, albeit separately.
Photo: globallookpress.com
Pacific Coast News / Zimbio
Rex / Daily Mail