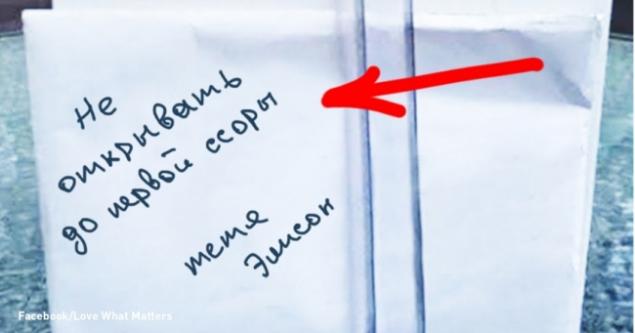 The website
wants to share with you a story that is so amazing that it seems like it's a parable, not a case of real life. It will be discussed about the wedding gift that changed the look of one pair per family and love.
"In the evening over a glass of wine Brandon and I were discussing the impending wedding, which we were invited, and thought I would give newlyweds. We have to remember that you gave me for our wedding nine years ago and what we liked the most. And then we realized that it was a gift, still unopened. Sounds very strange, but true!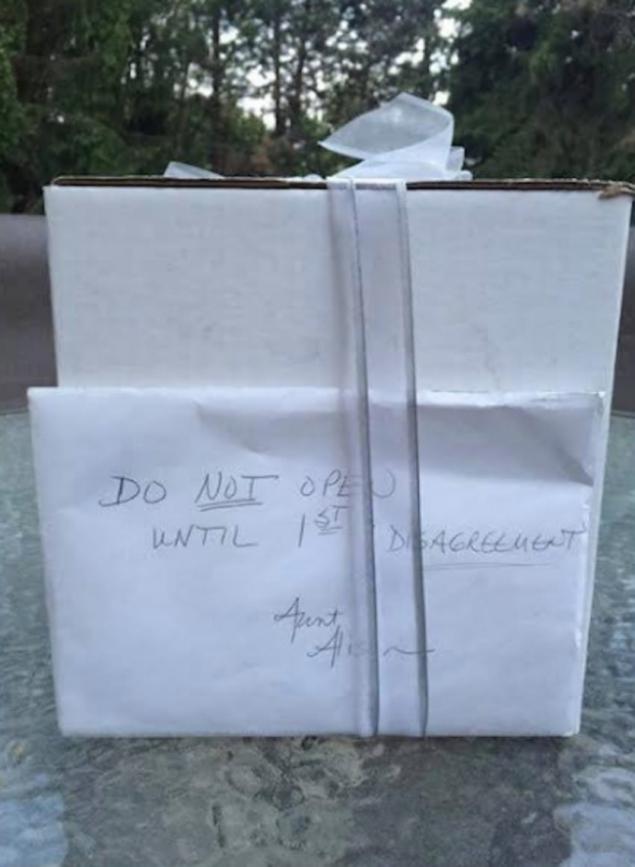 This gift was a white envelope from aunt Allison with the words "do Not open until the first quarrel".
Of course, we were fighting during those years, even thought about divorce. But the envelope was not opened. Each of us subconsciously avoided it, otherwise it would mean that we acknowledged defeat. And every time we thought it was probably not the most extreme case. So we lived on, checking relations to the test.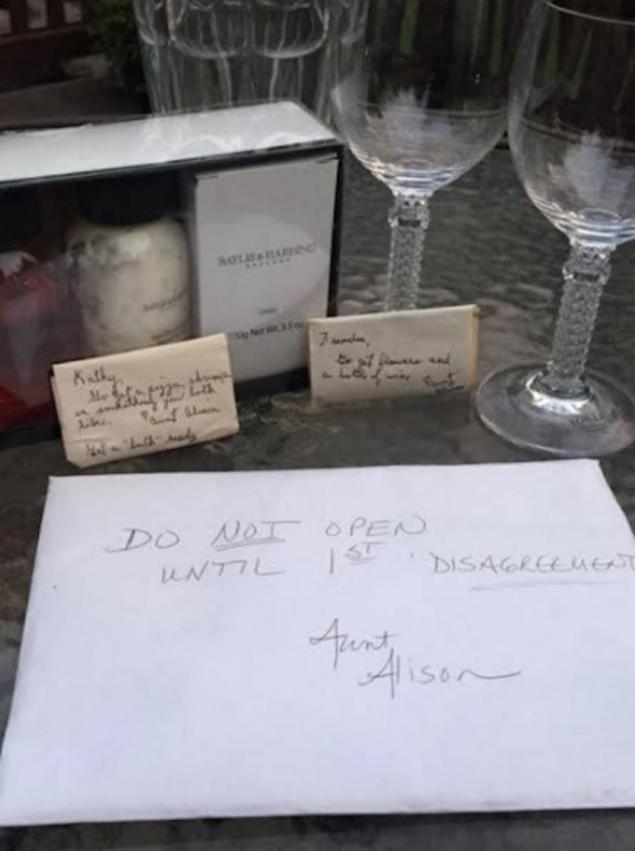 In the subconscious we sat there some magic key to marriage, because the aunt Alison has lived with her husband nearly half a century, until widowed.
But this evening we decided to open her gift. Inside were two envelopes with our names on it.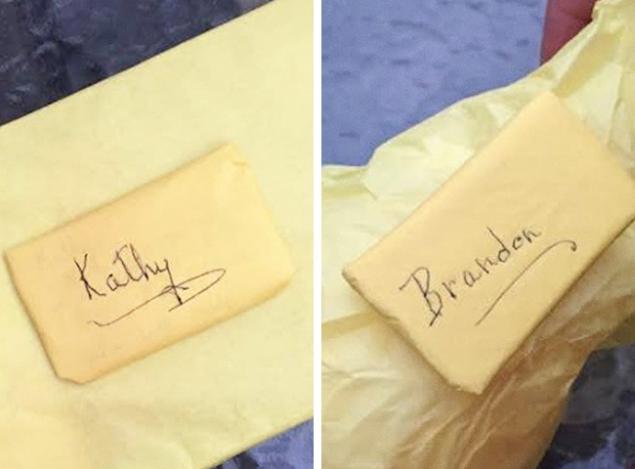 When we opened the envelopes, we saw the money and notes for each of us: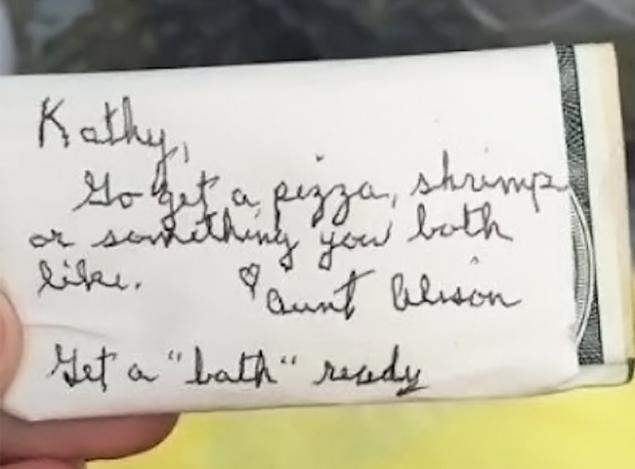 "Katie, get a pizza, shrimp or whatever you both like. With love, aunt Alison. And pogotovo bath".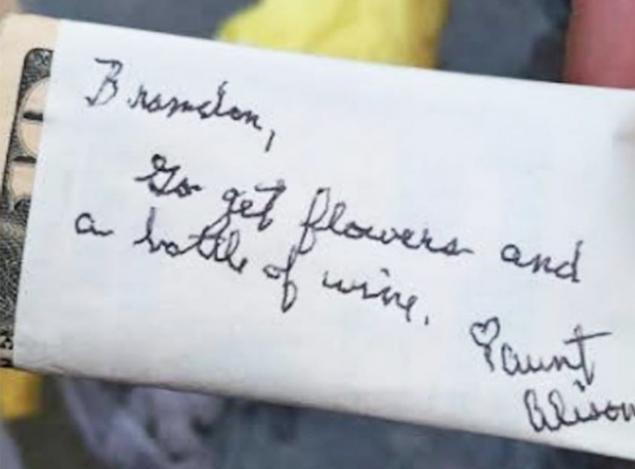 "Brandon, go buy flowers and a bottle of wine. With love, aunt Alison.
We thought that this box will save our marriage, and in some sense the way it came out. Thank you aunt Alison for the best gift of my life. He was lying on the Cabinet for nine years, after three move, and he was lying there not in vain. All this time we learned patience, understanding, become a team, partners, and friends. We realized that
there are no tools that could keep love.
The key to a perfect marriage is not in that envelope, it's in ourselves."
Source littlethings
Photo on preview Facebook/Love What Matters
See also
98-year-old the couple recreated their wedding day 70 years later
After the wedding, this pair brought to life the dream of many of us
via www.adme.ru/svoboda-puteshestviya/posle-svadby-eta-para-voplotila-v-zhizn-to-o-chem-mechtayut-mnogie-iz-nas-967710/