In this article I will try to answer the question that is often asked by people seeking to move to the US. < How much money do you need to have with you when you move to the US?
I propose to consider the following scenario: You have won a green card, and hence will be able to live and work legally in the US, you do not have the US friends or relatives who can help you, for example, to shelter himself for a while
.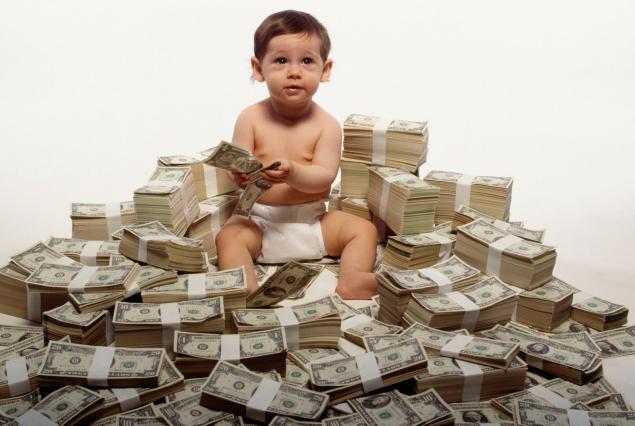 The amount you need in the first place will depend on the number of family members. If one person goes this is one amount, and if it goes a family of two or three people - that's other expenses
. Go together, on the one hand at something more complicated, but on the other - something easier, it all depends on the specific situation
. Of course, the amount that you need to start in the US will be the envy of what you used to? If people lived before emigrating in a big way, then, of course, they at least do not want to live worse than in the US. Each has its own standards, for example, if you are used to a life where while you are working, your wife goes to a spa and solarium, and nurse caring for a child, this one costs. And if in your family both work and family member you are always ready to tighten the belt, it is very different costs.
We consider the case when people have minimal resources and are willing to make certain sacrifices to continue to change their lives for the better.
So, we go to the cost of living in the United States.
< Apartments to
The cost of renting property in the United States will depend on which city you want to live. This is a very important question, because housing prices from this very much depends. Suppose in some cities (states), you can remove one-bedroom apartment, called vantbedrumom (one bedroom) for $ 1500-2000 per month, while in other places, you may remove the same apartment for $ 400-500. For example, one friend of mine rents an apartment in New York for $ 2,000 a month, the other - eliminates the same apartment in Omaha 600 $
. On our site we have already dismantled the question of the average cost of rental housing in the US, based on the article, the average cost of renting an apartment in the US, located away from the center is about 775 $. We rounded up to the amount of $ 800 and will use that number in subsequent calculations.
If you pay the rental for the first month, you will make to pay a damage deposit (security deposit), the amount of which is also very varies depending on various factors (the landlord demands, the location of the object, etc.). Some are asked to pay a security deposit in the amount of the monthly cost of renting an apartment, some - 50% of the cost, etc. Take an average of $ 600. This amount will be refunded at your eviction from the apartment, if you do not cause any harm to the property of the lessor.
< Payment of additional services
To delve into this topic, let's look at our article on the cost of rental housing in the US, which implies that an average of additional services, which include - payment for electricity, heating, water, garbage, internet, etc. You would cost 200-250 $.
Power
How much you can soak in the US? Let's just say, to eat normally, you will only need $ 500 for two. The products you buy in supermarkets and cook at home. That you is more than enough! With this money you can buy a good, healthy, tasty foods.
< on transport costs
Costs will depend on where you live and how far you will need to get to the place of work. Central in the US fare we have already discussed in the corresponding article. Let's say that you just will not buy a car, and will travel by public transport. The average monthly fare will cost you $ 150 per person.
To summarize. You have arrived in the US for air-travel expenses count yourself to the moment of renting an apartment, you will need somewhere to live. You will be able to stay in a cheap double room for 3 days assume that the average cost you $ 300
Total:.

Accommodation in a hotel - 300 $

Rental housing - $ 800

Security deposit - $ 600

Additional services at the apartment - $ 250

Power - 500 $

Costs (even if you just do not get a job, you will have to travel a lot for work) - 150 $

Thus, the main costs for the first month of stay in the US for two, an average amount - $ 2,600

. We add to this sum $ 400 for incidental expenses, a total of $ 3000. For hedging, I would recommend to take the money for at least 2 months of residence, because it is not clear whether you will be able to immediately find a suitable shelter and get a job. The second month of living in the US will cost less, do not have to pay for security DePaz in the amount of $ 600 and you can stay the money from the contingency items - that's $ 400. Those. costs for the second month in residence will be 2000 $.

Suppose, once you can get a job with the minimum earnings - $ 10 per hour, so you will have to earn $ 2,000 and will be able to provide accommodation for the next month. And if there is still work your significant other, then you will be able to still something to delay, or else to invest the money in their own development, such as the improvement of the English language or in education.

I would like to once again draw your attention to the fact that each person may have their own requirements, anyone can be in agreement with my calculations, and some do not. But I want to assure you that the United States can live and for a smaller amount, it all depends on where? And how?

In this article, we reviewed the indicative amount, which should be enough for the first time a family of two people when moving to the United States.

Good luck!