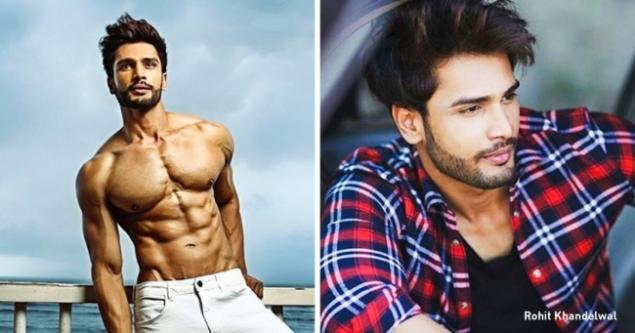 to «Mister World 2016" international beauty contest in the UK have chosen the most beautiful man in the world. This year the winner is a resident of India became named Rohit Khandelval. Add that he became the first representative of his country, which was awarded this title.
< Website Rohit congratulate with the victory and happy to share with you pictures of this hot guy.
Chief handsome planet 27 years, and for his account in Instagram monitors more than 150 thousand subscribers, the number of which is increasing with each passing minute.
Rohit has long dreamed of winning the the most prestigious international beauty contest. Such an opportunity came to him after that, as last year he won the title of "Mr. India».
His victory in the competition Rohit shared with representatives of Puerto Rico and Mexico. 21-year-old Puerto Rican Fernando Alvarez took second place, and 26-year-old Aldo Esparza Ramirez from Mexico - the third
A few years ago, Rohit had far model looks and works as a technical support assistant. computer company.
However, the years of hard training and work on a turned it into a really spectacular man.
Now he storms the business model, plays in the theater, in films, commercials and TV series.
Rohit leads an active lifestyle and loves travel.
This handsome wins not only the appearance, but a good heart. Rohit loves animals and wants to get a dog. And while having fun taking pictures with other people's pets.
Most desirable man in the world plans to return to India and continue modeling and acting career.
A Rohit Khandelval still dreaming to try yourself in the role of director.
Since the persistence and determination he does not hold, we believe that this guy has all the necessary work, and wish him good luck and new victories! < br>
Source Rohit Khandelwal
Photos on the preview Rohit Khandelwal
See also:
The most beautiful in the world of mathematics teacher
Men, on the view that stops the heart


via www.adme.ru/tvorchestvo-kino/muzhchiny-ot-vzglyada-kotoryh-zamiraet-serdce-1112010/