Just over a month ago, I posted on his page on facebook beautiful and I thought a harmless photo of two beautiful women, Maggie Smith and Judi Dench, with the caption:
"Two of the goddess. No flashy outfits or thick makeup or plastic surgery. They simply call our admiration and attract the eye, because they - are they. "
In this post 16 million views. They have shared 96,454 times. Under it - almost 14 thousand comments. Most commentators (I confess I have not read all of their entries) agree with me.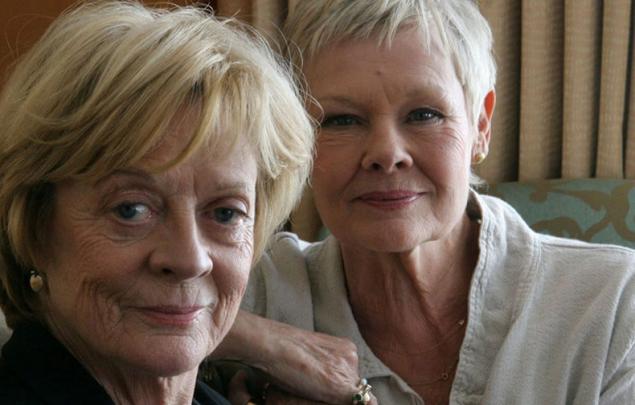 Women from around the world to thank me for what I showed these women with these wrinkles. Some write that plastic still touched their age. Some say that they have good genes. But, for the most part, sound cheers.
However, one group of women, about 35-45 years old, descended on me. They call me to account for the fact that I am supposed to "ashamed" of those who resort to the services of a plastic surgeon who wears make-up, who puts on a bold dress.
Of course, every woman is free to grow old as she pleases. However, I posted this picture because our mass culture carries the horror of wrinkles, age spots and gray hair as if it all - the terrible symptoms of a contagious disease. However, for me it is the attributes of a well-lived life. That's what I'll tell you, girls: age is not contagious, but it is inevitable
. But even this is not the most surprising. I unexpectedly received a large number of responses of men, although my blog is focused on older women. Many of these men much younger than Maggie Smith and Judi Dench.
Their comments are reduced approximately to one and the same: We love you for what you have. We love the present. It is not necessary for us to do plastic. Here is what they wrote:
"These are the two most beautiful actress. I admire them both for the mind, talent and sense of humor. »
"I think they are very beautiful; other women should learn from them how beautiful it is necessary to aging without Botox and scalpel. »
"They are talented and sexy, it's such a special, delicate and mature sexuality. Young women do not understand this! »
"I am concerned that the media and the fashion industry from all sides bombarded with images of women that make them feel a sense of inferiority, because they do not comply with the imposed norm. And the biggest offenders here - magazines for women who are editing the women themselves. It's time to flavor women's fashion magazines a good pinch of realism. »
I can not disagree. Many articles in fashion magazines that glorify feminism, illustrated with photographs retouched models, which is not present and 19. I am happy when I see the signs of age on a woman's face. After all, I, too, they have.
Author: Andrea Pflaumer