Golden elements we associate with wealth, luxury and pretentiousness, if we talk about interior design with gold material, then immediately pop up in my head images of luxurious style of the Middle Ages, Baroque and Rococo may also Moroccan and colonial style.
< br> But to date, gold items are widely used in modern interior style. In this article, we would like to show you on photo examples of how to implement in the design.
Implement gold interior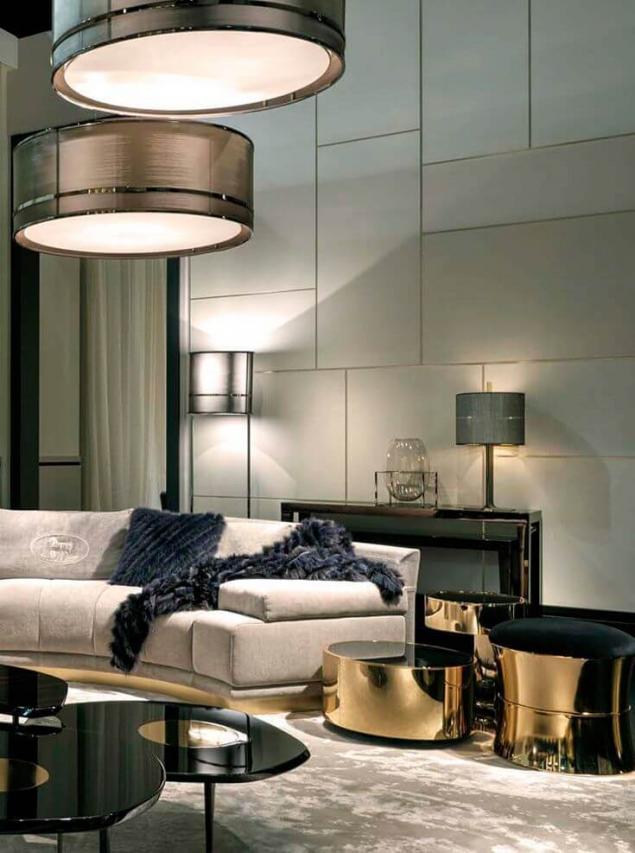 Before starting the design of his home in shades of gold, it is necessary to consider the scope of its execution, as well as a review of all elements, which are made in shades of gold.
First of all we must understand that gold elements in the interior is not necessarily heavy frames and candlesticks. In the modern interior is could be a wall with the characteristic golden glow, mosaic, painting, nice warm golden lighting, chairs and many other items.
Golden hue will give your apartment a certain sophistication and bohemian, and these characteristics can bring in absolutely any interior style.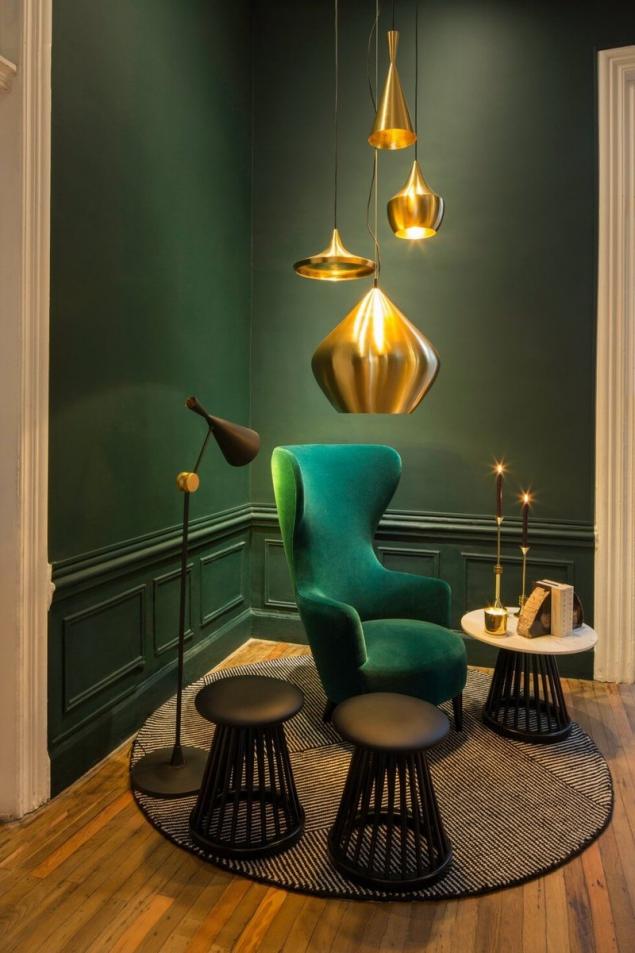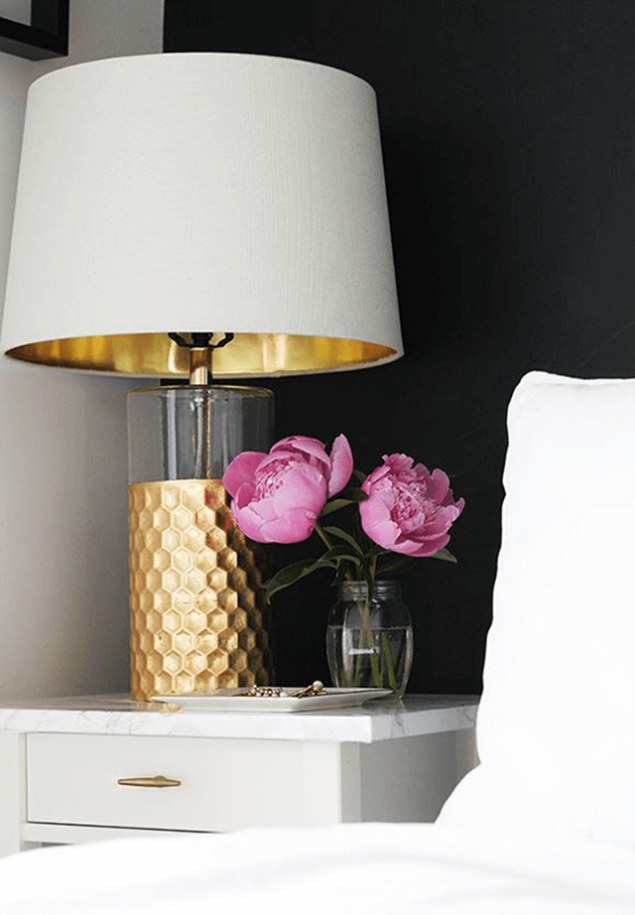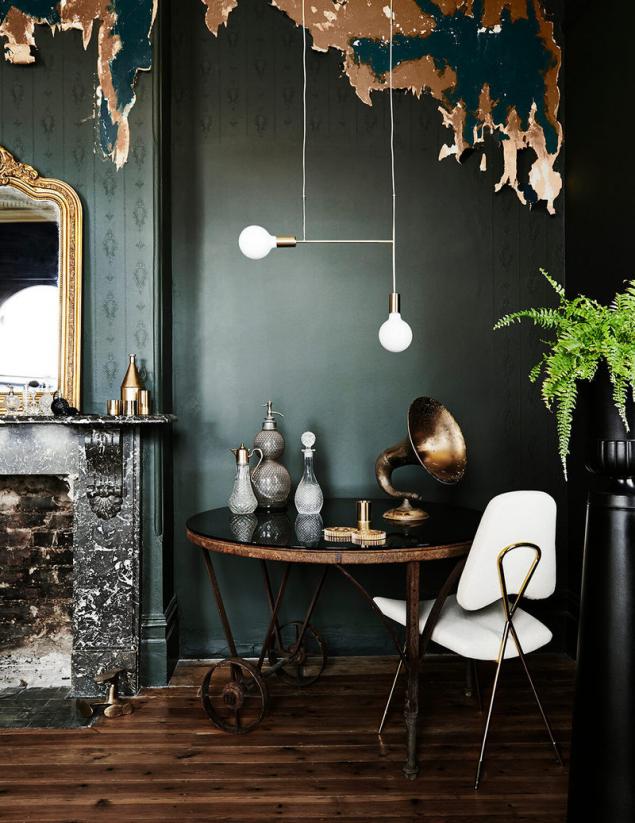 Various applications of gold
Gold can be used in a variety of styles and interior details such as glamor, grunge, boho, Art Deco Loft and many other modern styles of interior. In some of them permitted large-scale use of gold shades, in others it is recommended only small blotches.
The neoclassic style and Art Deco elements of the presence of gold is considered an integral part of the interior. But the use of gold overflows will be an interesting element in such styles as the loft, and Scandinavian minimalism, they will fill the house with warmth and comfort.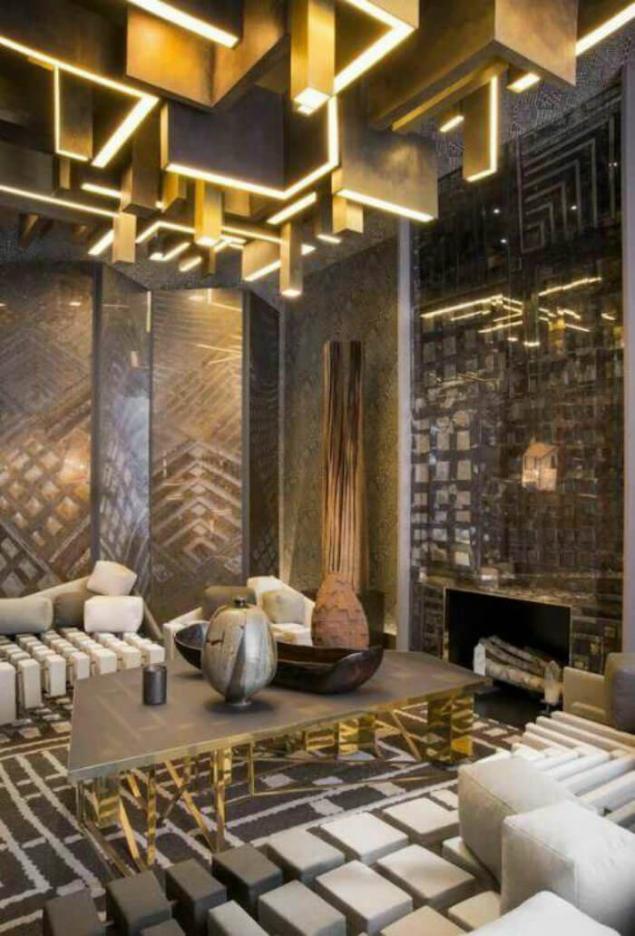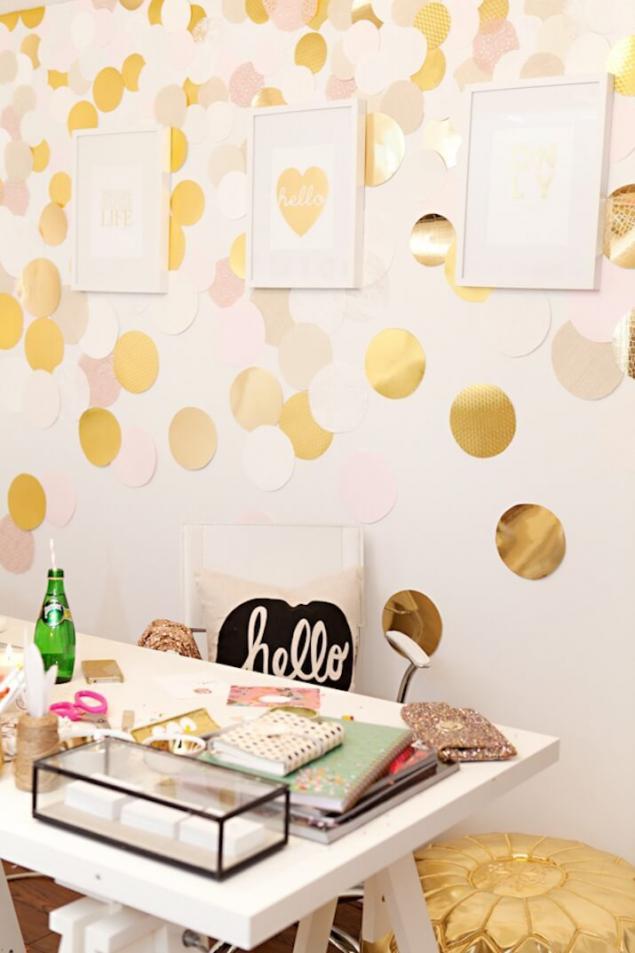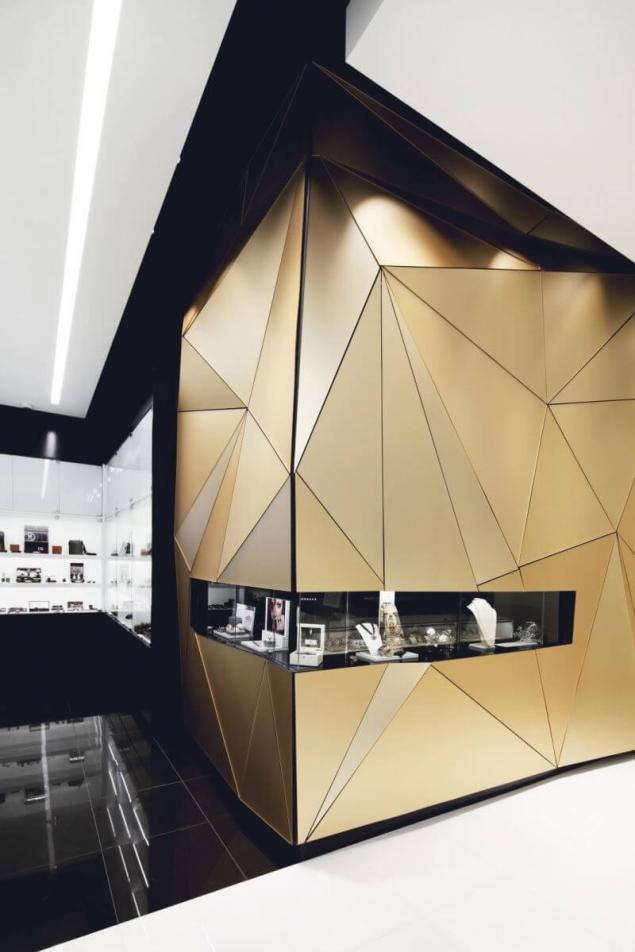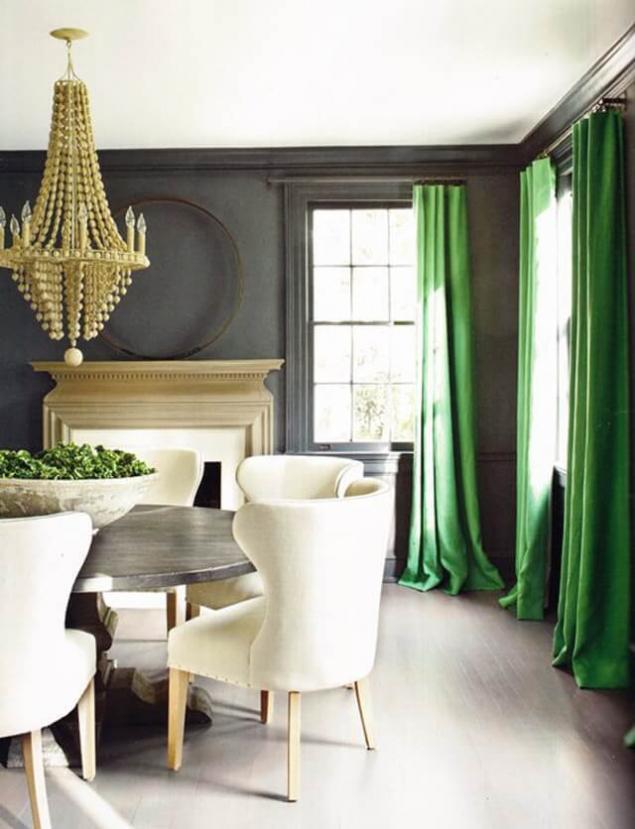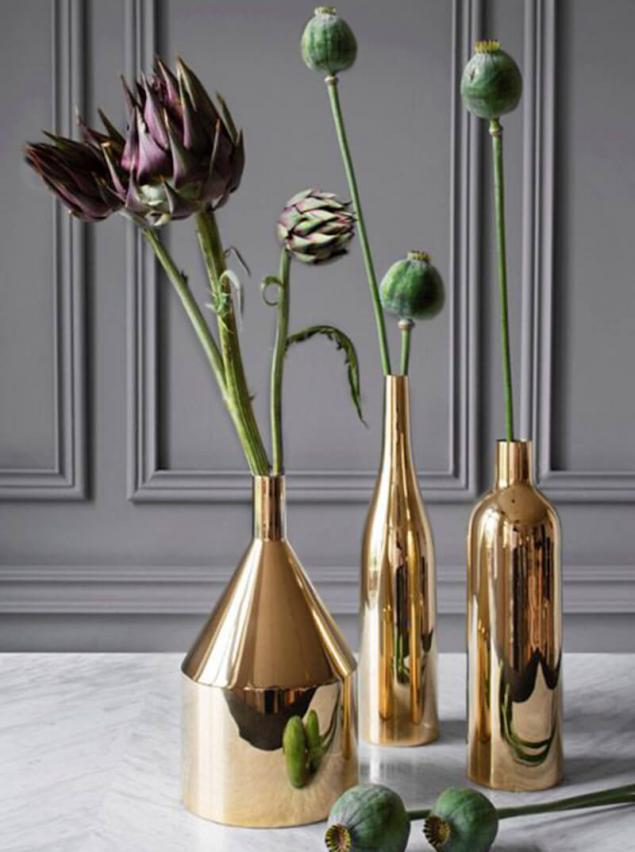 The combination of different shades
The most successful background for use gold colors are neutral colors: white, gray, black
. If you apply for a room in one of the neutral hues and bring in her golden details, rest assured - you get a win-win combination. Besides gold color is combined with a deep and rich dark tones, for example:
emerald
purple
Marsala
terracotta
wine
red
Chocolate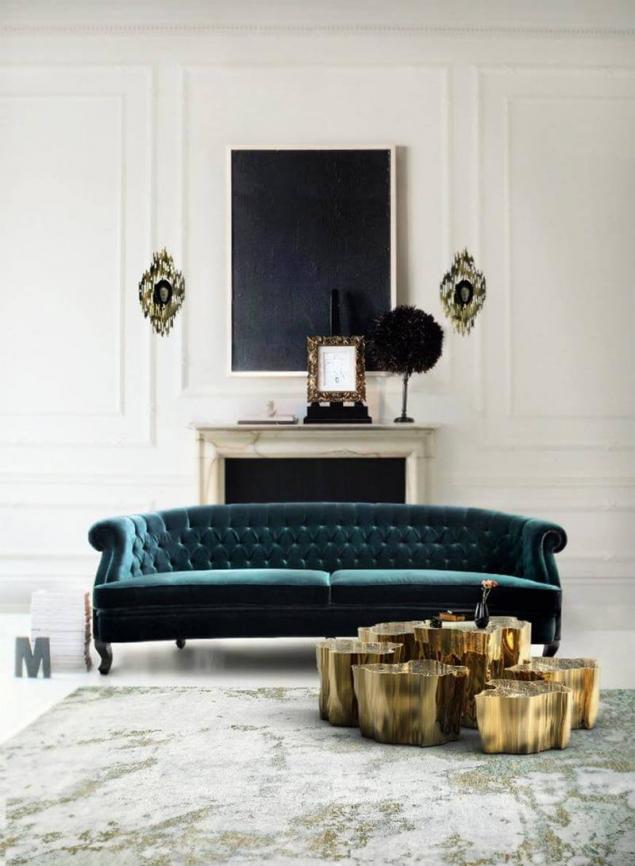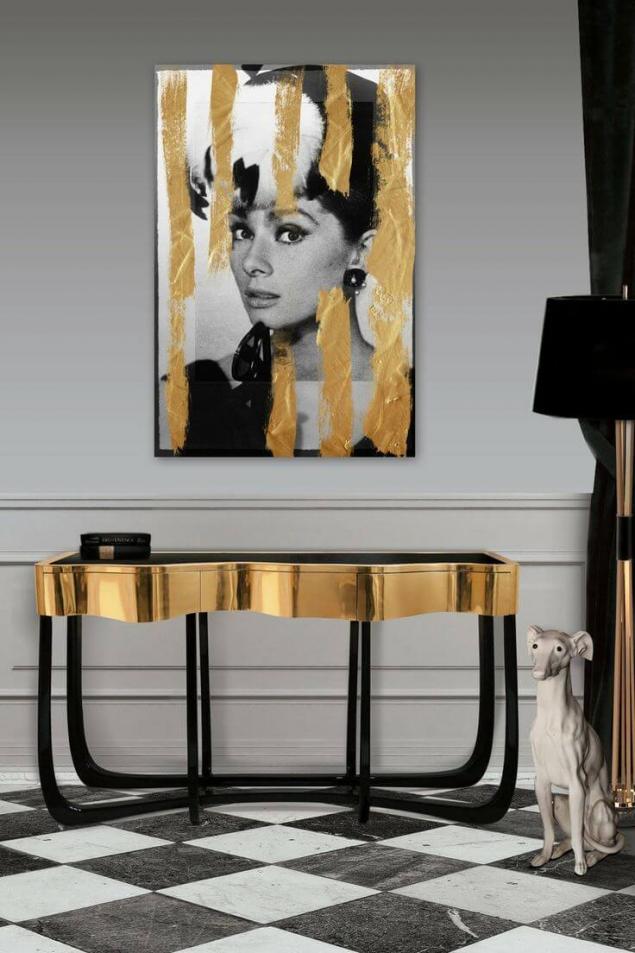 As for materials, gold harmonizes with wood and silver, and with glossy surfaces, all of these combinations look very harmoniously.
And to echo the golden color in the interior of the entire house, in the kitchen, you can use a gold-plated ware.
How to arrange the room in dark colors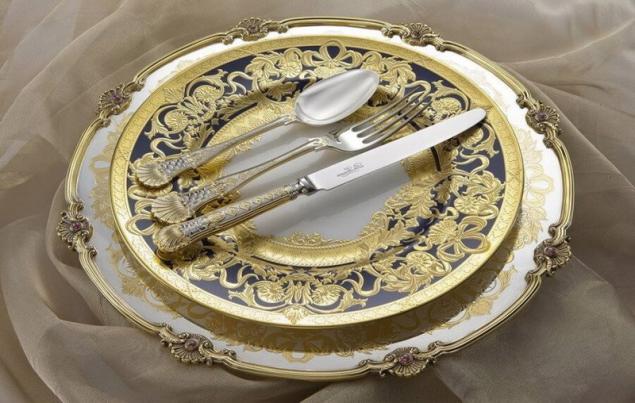 Children's room in the gold color is suitable for a real little princess.