Stonework in the interior is used for a long time, being a widespread, popular and timeless way to decorate walls.There are many ways of using natural and artificial stone in interior design. If you approach this issue creatively, connecting fantasy and imagination, you can think of a lot of the original applications of masonry in almost any interior.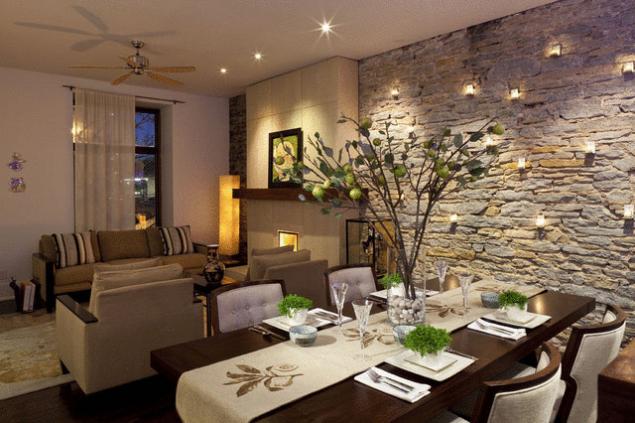 Stone in interior decor ideas walls natural stone
The benefits of finishing stone
Intense and unique texture
Natural
Excellent soundproofing
A wide selection of color, texture and price
Ease of care and durability
The most common types of stone used in interior design are: limestone, Sandstone, brick (we know there is a separate article), slate and coral stone.
1. Tips for using stone in the design interfereswith the right lighting that will emphasize the texture of natural stone.
Combine natural stone with warm materials such as fur, cashmere, carpets and fluffy pillows. This will balance the coldness of natural stone.
Add bright color accents in warm shades of yellow, orange and red. This will allow to revive strict atmosphere created by natural stone.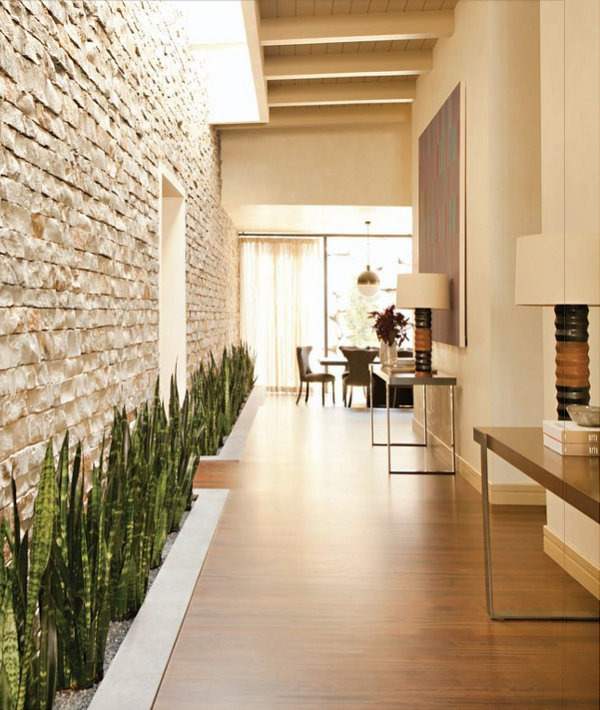 Accentuating the joints of the stonework contrasting hues you'll be able to emphasize the beauty of natural stone. If you make the walls out of different sized stones, it will add to the charm of the stone finish.
If the room is not spacious enough, then you can decorate with natural stone only part of the wall. This will allow not to overload the interior, and will retain all the benefits celleditorlistener natural stone walls.
If you want to create something original, then try to decorate a stone ceiling. This will create an intimate and warm atmosphere in the interior.
Painting of masonry will allow you to use the texture of the material and yet harmonizes the interior, making it softer.
Stone walls may be included in the interior of any style, however, it is important to choose the right type of stone. For example, masonry is ideal for lofts and modern interiors, decorating a large stone segments of different shape works perfectly in the interiors of rustic and country homes.
For decorating stone the entire wall, better use stones of various types. Thus, you will bring the interior dynamism and will set the rhythm of the entire space.
2. Different styles of decorative stone for home
The use of decorative stone in the interior is eco – friendly method of creating in the room a luxurious and cozy atmosphere. Finish exterior walls in natural stone ideal for houses located in mountainous or wooded areas. There are several different styles of decorative stones that can be used both outside and indoors. The most expensive option is the use of natural stone. Some manufacturers offer faliscan out of plywood that look like natural, but cost significantly less. Artificial stone is the cheapest option because it is made of concrete and natural components.
Wire mesh Investnational is a relatively soft stone which wears out over time. Wire mesh limestone has pores, creating a feeling of deterioration under the influence of water. This is a very beautiful and visually appealing, decorative stone that has been successfully used for finishing of interior and exterior.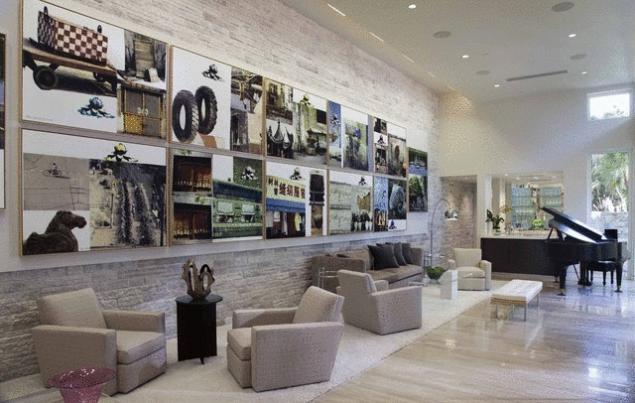 The interior stone is limestone
Thin kamenobrodsky natural facing stone is a tile thickness from 2.5 to 3.1 cm, made of natural stone and combines attractive look of natural rocks with ease and comparative cheapness. Veneer is much easier to install as they are on average three times thinner and much lighter stone blocks, which reduces transportation costs. The tiling looks absolutely like finish blocks, and to distinguish the former from the latter can only be a specialist.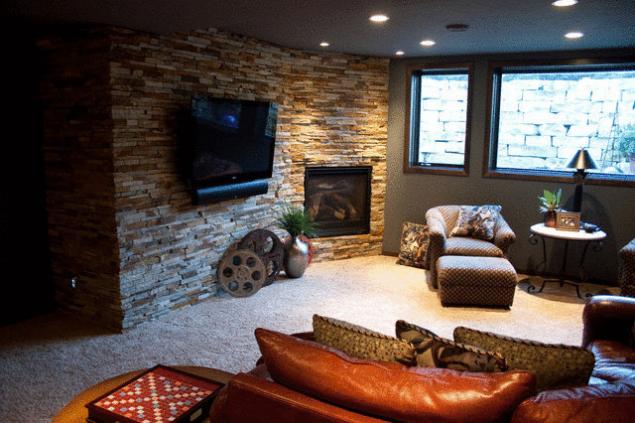 Living room interior design with wall natural stone cladding
Galerejnaja river pebbles is a natural stone, formed and smoothed by running water. Pebble is widely used for external cladding of buildings, a in the interior of fireplaces, aprons in the kitchen and landscaping the flower beds in ornamental gardens.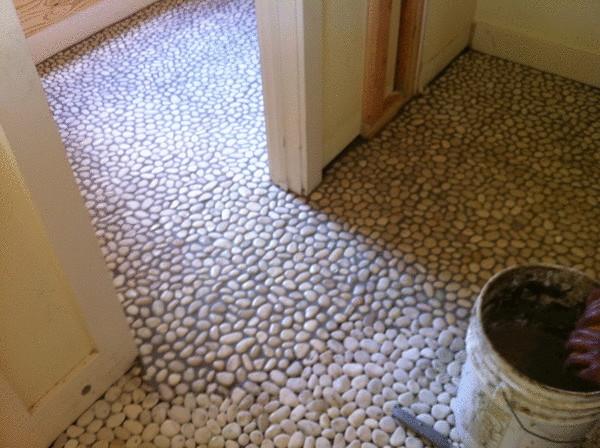 Floor apartment of river pebbles
Natural cameraposition natural stone for exterior and interior is one of the oldest methods in housing construction. Natural stone is mined in quarries and then processed appropriately for use in construction and finishing works. The shape and texture of each type of stone determines the type of application. Natural stone is characterized by durability, wear resistance and ease in care and maintenance and thus you should not worry that they will eventually lose the initial. However, natural stone is expensive and the process of construction also requires special expensive equipment.
Natural stone in kitchen interior
#2. Examples of interiors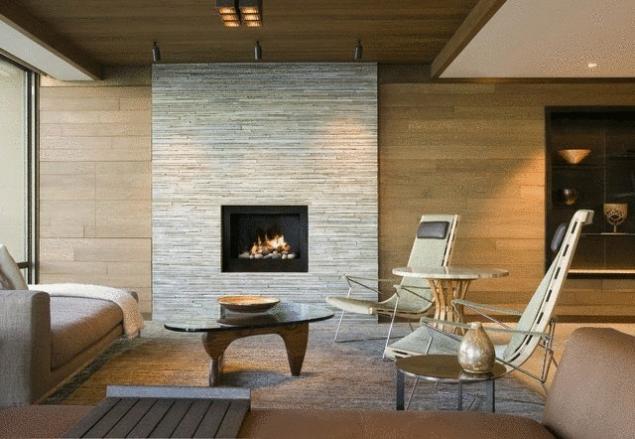 White decorative stone in interior room
A white fireplace contrasts nicely with the panels of the walls and ceiling, creating a stunning place to stay.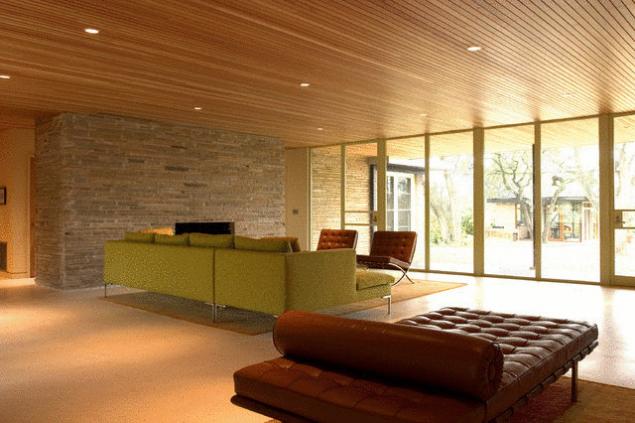 Modern interior with stone wall
Stone finish wall looks great in a modern interior.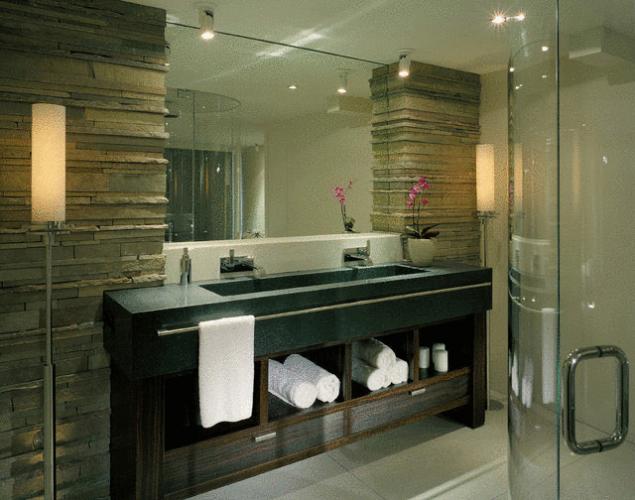 Stone wall in bathroom
Stone wall, framing a bathroom mirror, look like stone columns.
Modern fireplace faced with artificial stone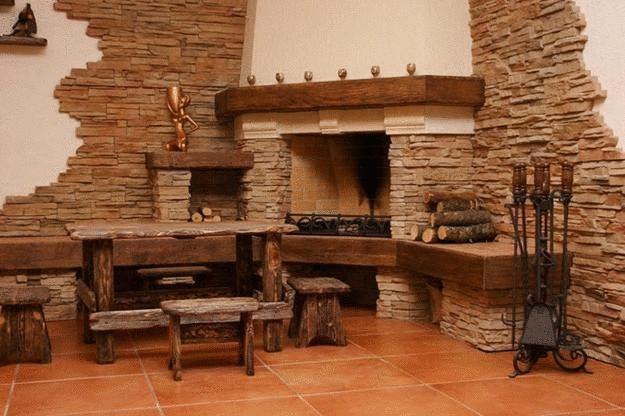 Modern fireplace decorated with faux stone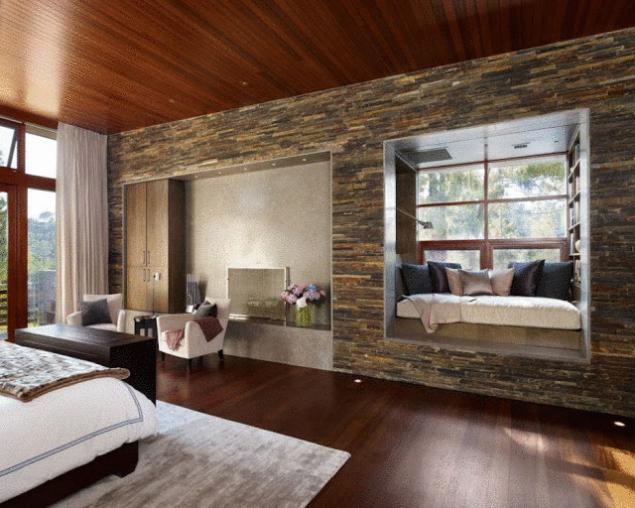 The interior of stone and wood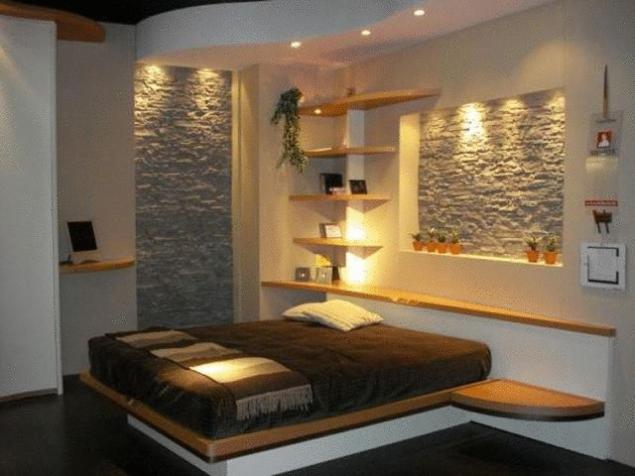 Stone in the interior of a bedroom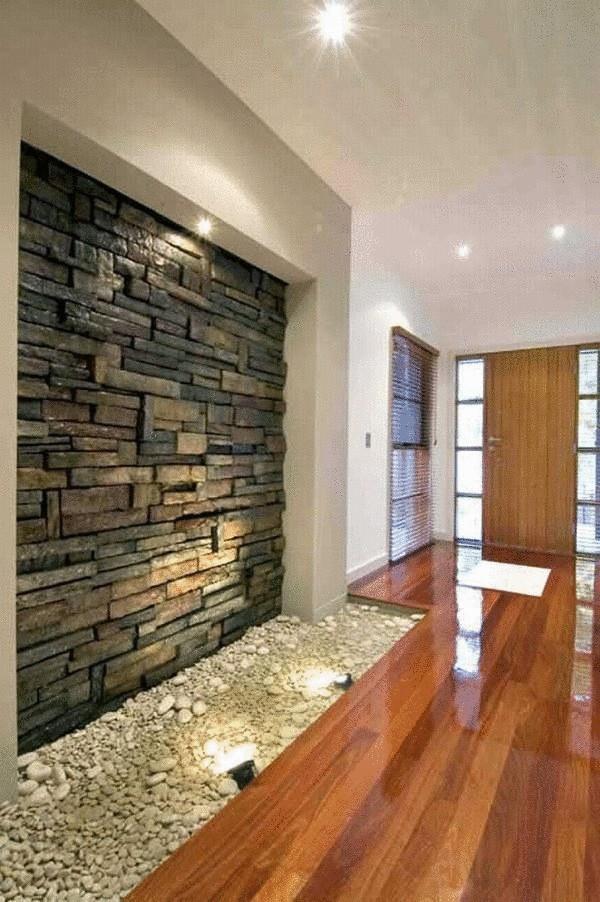 Stone and wood in a modern interior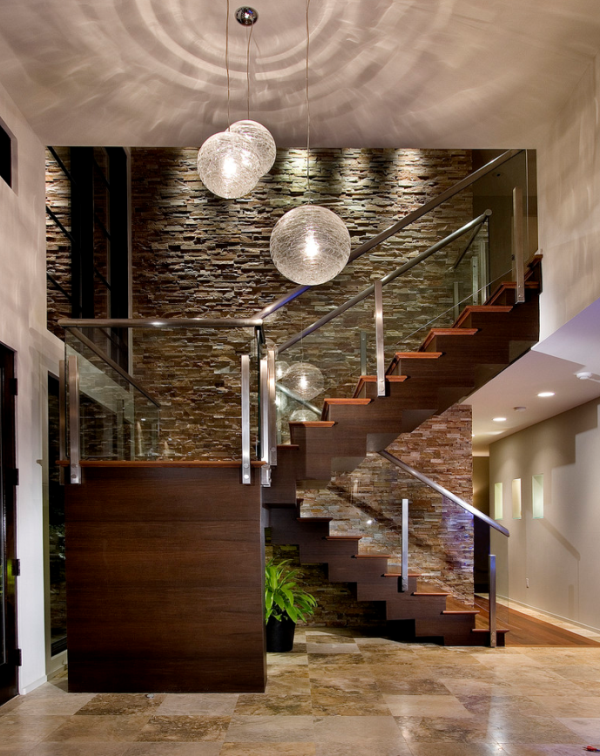 Wall decorated with natural stone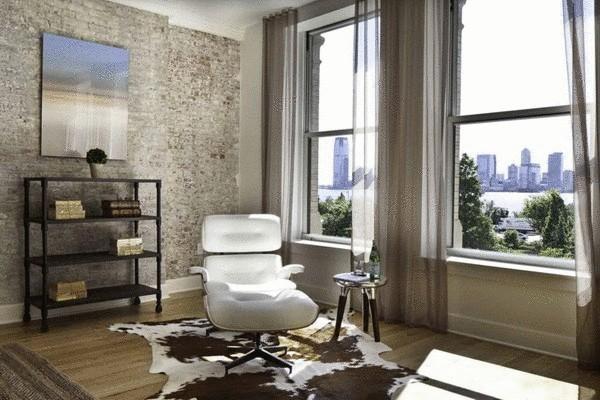 Natural stone in the interior photo living room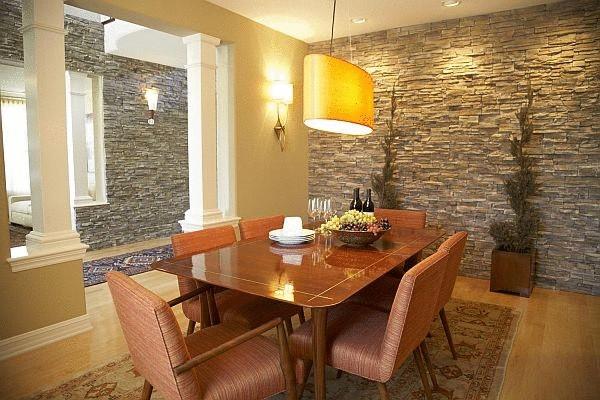 Interior flat stone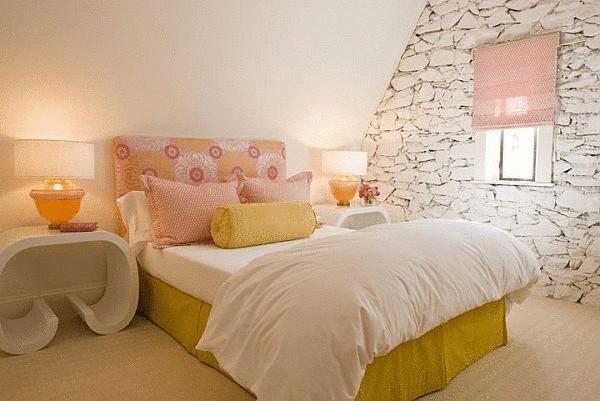 Natural stone in the interior of a bedroom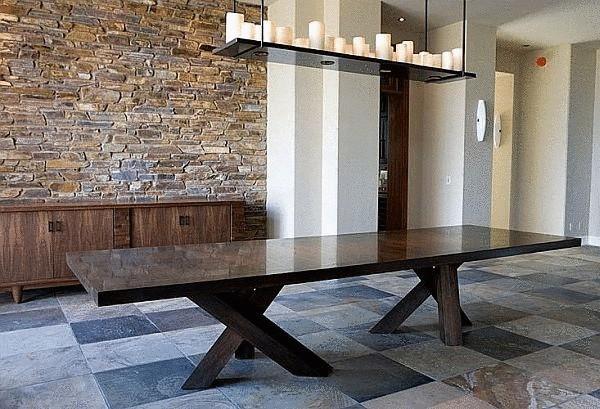 Stone in the interior of the apartments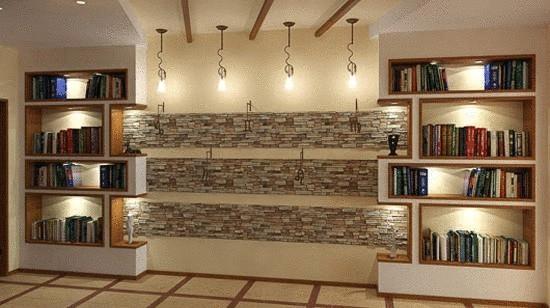 Interesting stone wall decor room
Источник:interiorno.ru
Source: /users/1077