Bright and colorful patchwork in the interior is still relevant for many years. Style name comes from the English word "patchwork", which translates as "made of rags".
In our latitudes it is decorative-applied art is called quilting. In essence, patchwork is a technique for geometrically correct connections, multi-colored patchwork of different fabrics in a single fabric, which can then be used to make bedspreads, carpets, curtains, bags, clothing and other accessories both for interior and for your own wardrobe.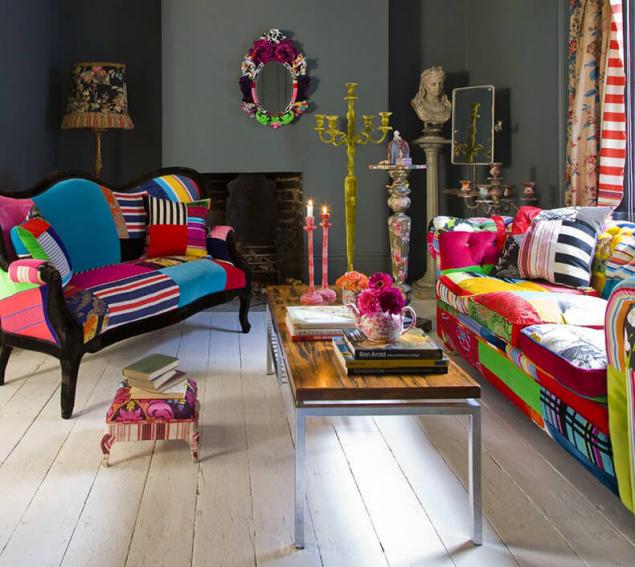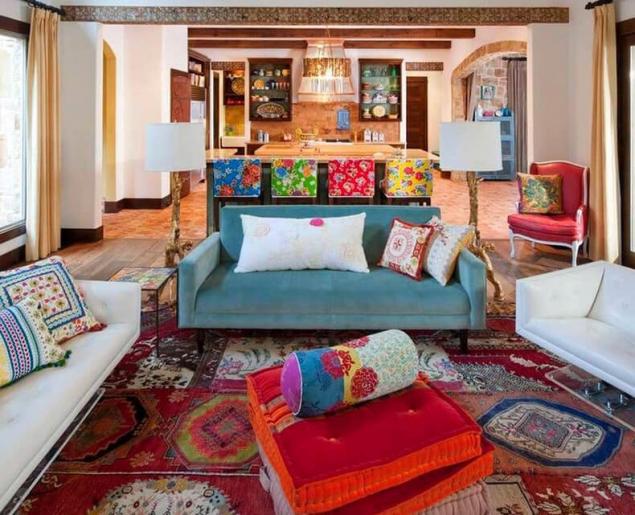 Patchwork in the interior is considered more widely than the use of patchwork bedspreads and pillows as decor.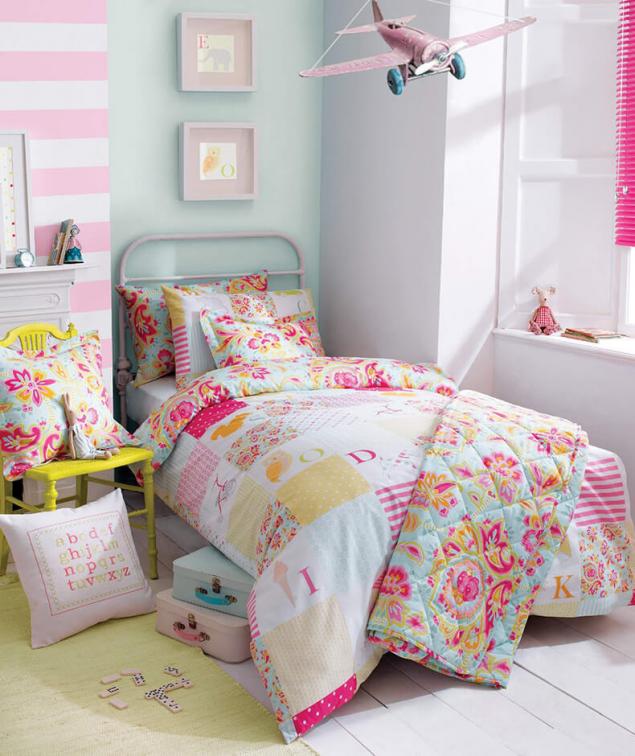 In the interior you can decorate the surface of walls, ceiling and floor of different texture and size of pieces of matter or use large canvases. In addition, it permitted the use of tiles, linoleum, Wallpaper, upholstery pattern, stylized patchwork.
Just remember about the interior in the style of patchwork, many immediately imagine the room in a sort of rustic country style. In fact, this technique is perfect for interiors in Scandinavian style, Provence, country, but the skillful use of the individual elements of the patchwork can be fun to decorate room in the style of hi-tech, strict minimalism or classic.
You need to remember that any patchwork accessory will attract attention and will become a bright accent the decor, so it is time to stop and not to overload the interior colors and textures.
Textile accessories patchwork in the interior
Primarily patchwork is cloth. The widespread use of the technique of patchwork is striking. You can make bedspreads and pillowcases, tablecloths and napkins, carpets and curtains, covers for furniture and murals on the wall. Start with small details, such as some decorative pillows and a small rug next to the sofa.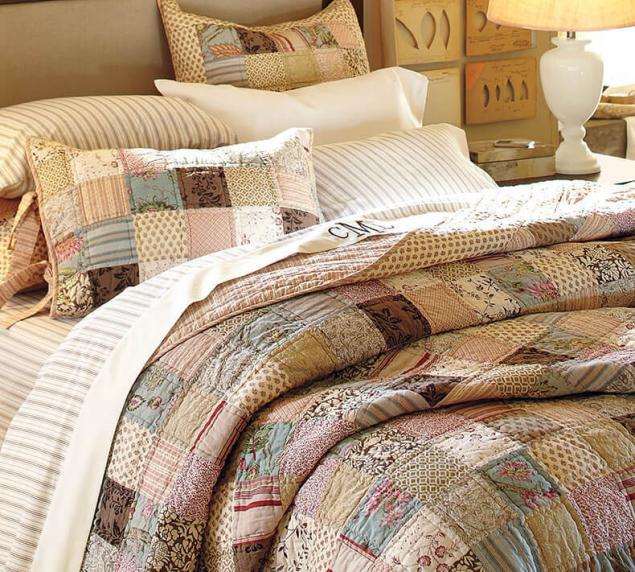 In the kitchen you can put small pads on the chairs, and use potholders, towels and napkins, made in the technique of patchwork.
Furniture patchwork
Furniture patchwork looks very impressive, bright and festive. Patchwork chairs and sofas will look great not only in living but also in the bedroom and even in the nursery. Patchwork in upholstery — a favorite theme of many designers. But do not have to spend huge sums of money on branded items collections.