Is there a dish that is healthy, nutritious, wholesome and at the same time helping to achieve harmony? Yes, there are.
Today we introduce you to the different options of creams and mousses of vegetables. Vegetable cream - ideal for those who want to lose weight naturally, without feeling hunger, eating varied and nutritious, not depriving your body with essential nutrients
. Pumpkin cream with cinnamon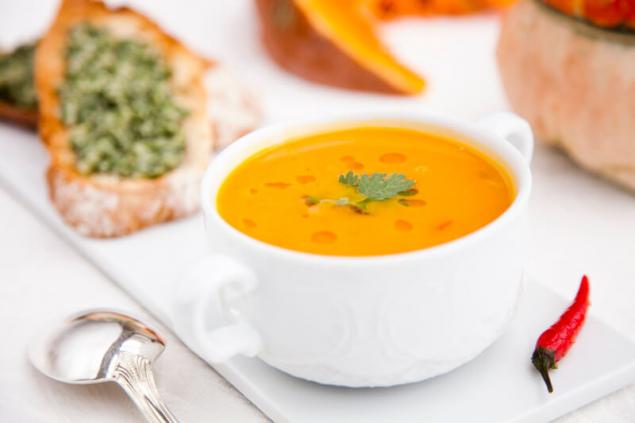 A curious combination, is not it? Pumpkin and cinnamon make this dish a delicious and unusual. Try to cook it when guests come, you will see how they like it.
Pumpkin - an indispensable element of any diet. Due to the large amount of water and fiber, it is very satisfying, but it contains few calories. Pumpkin helps cleanse the body of toxins and is a natural diuretic, helping to eliminate toxins and prevents fluid retention.
From pumpkin as well as potatoes, it is very easy to prepare dishes a creamy consistency.
Cinnamon in this case - not only flavorful spice, but also a great help in achieving harmony. This spice helps regulate blood sugar levels, and in combination with pumpkin dish makes an ideal option for those who want to have a slender figure.
It is best to choose cinnamon from Ceylon, it is fragrant and has great therapeutic properties.
Cream of zucchini and wakame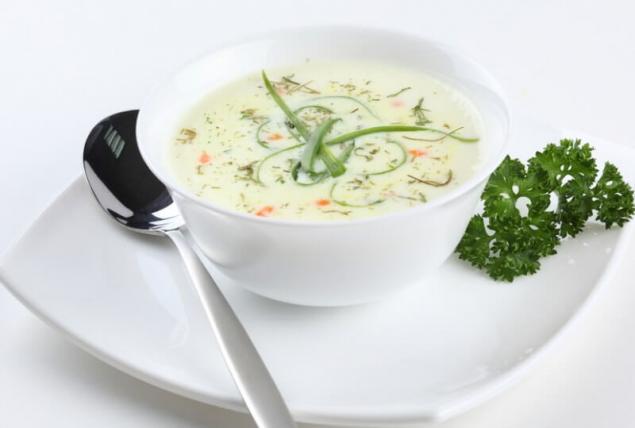 Very delicate recipe, a perfect dish for dinner - a cream is easily and quickly digested and promotes a good rest and sound sleep
. 100 grams of zucchini contains only 17 calories, which makes this vegetable a welcome guest at the table of those who are watching their figures. Zucchini helps accelerate metabolism, it helps more to say goodbye to excess weight.
Some people in the preparation of a cream of zucchini in the dish add cheese as squash it seems too watery. Cheese helps to give the dish a creamy texture, but in this case, the dish will not be so easy.
We recommend that you replace the cheese on wakame seaweed. Not only do they give the dish creamy texture, but also help you lose weight. Wakame also promotes fluid excretion from the body.
Add seaweed into the pot during cooking cream and mixed well to become a homogeneous cream.
Mousse of leeks with ginger
Mousse leek differs unusual taste, it contains lots of water, fiber, and is a source of potassium - a mineral that helps fight water retention in the body, neutralizes excess salt
. Low carbohydrate content in leek mousse makes this dish suitable for a late dinner.
Ginger gives the mousse savory flavor and enhances the beneficial effect of food: it speeds up metabolism and increases calorie consumption, so that we become slimmer
. In the preparation of this mousse can be used both fresh and dried ginger root.
Pea mousse with cayenne pepper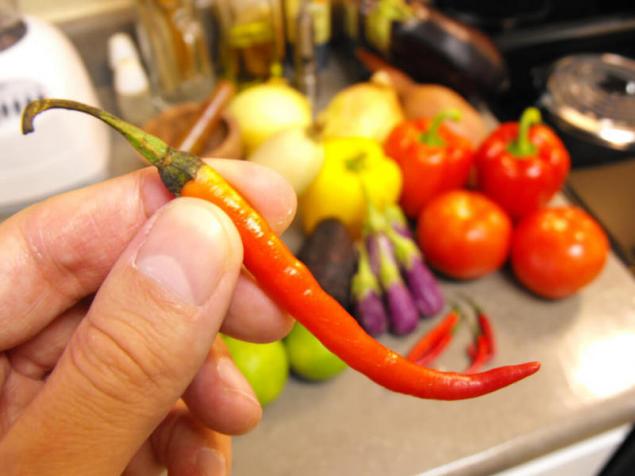 Peas - the easiest of legumes, it nourishes our body protein that maintains muscle mass and lose weight mainly in the waist
. Fiber contained in peas, makes a nourishing mousse. Among other things, this type of legume and normalizes blood sugar levels. This mousse you can cook at any time of the day.
Cayenne pepper is not only enhances the taste of pea mousse, but also helps to speed up metabolism. Fast metabolism, in turn, helps to lose weight more naturally.
Warning: at first it is recommended to start with the addition of a small amount of cayenne pepper to gradually get used to its delicious taste
. This mousse is a particularly good solution in cold or rainy days.
Mushroom cream with oats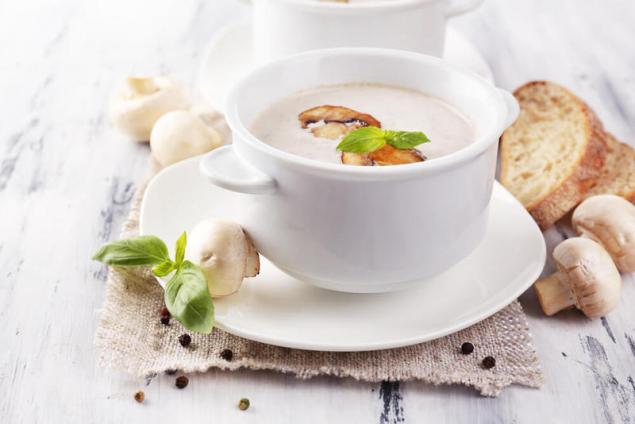 Coming season mushrooms? In this case, we recommend you take advantage of the situation and prepare a delicious cream of these natural gifts. Mushrooms are rich in proteins, it is a required element of a healthy and natural food.
Oats - nutrient, rich in fiber, it is often recommended for persons suffering from constipation and other disorders of the gastrointestinal tract
. This is a good recipe for lunch, and for dinner, the dish is very hearty. For variety, you can add in the mushroom soup a little grilled pepper.