He started the holiday season and the holiday novels. According to sociologists, more than 70 percent of Russians condemn adultery. Each year, the ranks of supporters of morality stronger. Compared with the "promiscuous" nineties years of tolerance adultery fell by almost a third. However doctors question the objectivity of the survey.
Doctors say that the "left" continue to walk steadily, most spouses. And if earlier it was considered the domain of men, and now make up for lost time their wives. About the one who changes the most, and why the differences between the modern resort novels from Soviet, told the author of popular science books, Professor, University of Paris Sorbonne Alexander Poleev.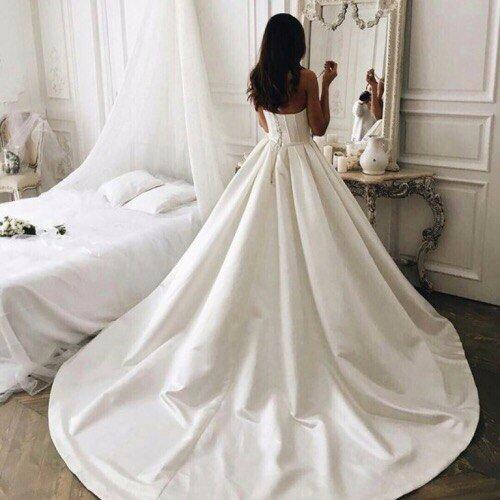 Who is more likely to change?
Field: Married men. And it does not have to do with whether they are in the family, whether they like a good wife. It's just a feature of male population - to strive for new victories. On average, studies show that in order to maintain the reputation of a man need one or two new partner per year. But it is very average. The representatives of different professions - their ideas
. Who are the most active?
Doctors. But ... and gynecologists, as the reason many people think, as surgeons and cardiologists. In the big cities they can be up to seven new contacts per year. Many people somehow believe that cardiologists main clients - pensioners. No, a woman 25-30 years. At this time they have the body is experiencing hormonal changes.
But doctors just in the resort's novels do not need. They and so many opportunities to find yourself a love affair at work. But for managers, office proletariat working in men's teams, a novel on vacation - an adventure. Peak adultery in Russia, with its unstable climate is in the summer.
Do the faithful wife there?
Approximately 24-26 percent. Numerous studies that doctors carried out by volunteers, using hypnosis and "truth serum", show that the average for married life go left about 74 percent of men and 33 percent women. Interestingly, male infidelity stable: the number of years virtually unchanged. But the number of unfaithful women increases by about 0, 1 percent per year.
Why?
Ladies also increase their self-esteem. Each of us in fact pulls the idea: "Can I do something else, I better?" In addition - emancipation. Age at marriage is increasing. On average, in Moscow it is 27-28 years old, in the province of -. 25-26
About forty years ago, when I started my career ........, many girls marry or inexperienced women. Now to create a family at the Muscovite with higher education in the history of an average of 7, 5 partner. So when she gets into a situation where there is no husband, skills easily renewed.
"I'm always amazed at how women believe men" - Alexander field about holiday romances
Is this requires special skills?
It is an art - to be able to show without words a potential partner, he likes to be able to flirt. More often ladies are more attached to the family, they are psychologically thinner. A woman knows that if a man is on, if he can not get up in the cafe, because he has a strong erection - so she had won
. Most often, this feeling it is enough to revel in victory until the next trip. That is, physical infidelity in women occurs less frequently, and if it happens - many modern women are novels differently than their counterparts 20 years ago. They, as well as men, believe that it is necessary to enjoy the moment, that was something to remember, and do not intend to continue the relationship.
At what age do most change?
Such statistics do not. The men have affairs, until something can. In women, this is due to their perception of their functioning. Residents of large cities tend to feel that they are wealthy to 50 years and a little after.
And here in the province believed that knocked 45 - and that's that, it's time to think about the soul. But in fact this lady can look great. I think that soon the age of the "weak" half will be higher. Until a few decades ago, I have not seen mistresses over forty, now welcome to come and 50-55-year-old lady.
Sometimes I ask them: "Do not you think that to communicate late? After all, the partner's family. " I answer: "Why? I'm interested. Maybe physically, I feel less than five years ago, but in terms of psychology, I still am torn on a date and want to meet him. »
Love the behavior of the Russians something different from the European?
Perhaps, in Europe more than equality in the formation of pairs. Russia - the only civilized country where the very significant differences between the number of men and women. We have very high male mortality.
There are lots of women who are in any other country for a long time would be happily married to normal people, and in Russia - alone. Remember, there was a song: "Because ten girls on statistics, nine guys"? Its author was not very good at statistics. It is a 28-year ten girls of nine children, and children to 35 years is 7, 8. Of these, 1, 8 - chronic alcoholics
. That is, on paper, they exist, but as partners not listed. In a normal Russian man is practically no competition. And if a man also Muscovite - dismantled immediately. If an average period of courtship in the resort lasts two or three days before the relationship, this way several times shorter than for residents of the capital.
"I'm always amazed at how women believe men" - Alexander field about holiday romances
The phrase "holiday romance" has been known since the Soviet era. Since then, this concept is somehow transformed?
Ten years ago, only three per cent of holiday romances end in divorce. That is, in most cases it was the "light" adventure. In September, usually the wives of the crowd went to the doctors who discovered, at best, gonorrhea, and at worst - some documentary evidence of change: letters, photographs
. And I always say to clients: "Well, he slept with her twice, enjoyed, had left it in his Kineshma. She wrote him two letters of demand, of which he is one replied curtly. What will change? "Usually, that's it really calmed.
Out of sight, out of mind. Now the situation has cardinally changed. There was a Skype, e-mail, social networking - you can keep in touch without effort. Holiday romances are no longer resort. On vacation they only begin and develop further. Now such connections represent a great danger for the destruction of the family than ever before.
That is absolutely contraindicated spouses spend vacation separately?
Young couples do better to rest together. But those who live a long time, but still work in the same office, it makes sense to think about non continuous separation of the town. I would say that most of the stories still going to benefit.
It is better to live with a man who does not suffer from an inferiority complex. And each new connection - this is a wonderful therapeutic way of dealing with neurosis. More expensive than going to a therapist, but more efficient. The question is, to keep extramarital affairs within reasonable limits.
How to do it?
I have been working for many years and believe that men - people difficult. Alone they can not leave. And it's not just that they can throw a family. They just sopyutsya three weeks, "naedyatsya" Statement gastritis or ulcer. Sick people that want to bring them. Therefore, they have to live under the control of his wife.
This does not mean that it is near the door with a frying pan and selects a bottle of vodka. Just when the man knows that his house waiting, he will think ten times before you accept an offer to go to his friends, for example, in a bar. Even if he does not tell anyone anything about this, he knows that his wife will be dissatisfied.
I'm always amazed at how men and women believe neglect safety. You have a child two years old, have a cottage. Why are you leaving there for the whole summer, if you know that the young husband works in a team, which is full of attractive ladies? What child is only growing in the country and immediately dies in Moscow court? Long separation ends very badly for the family.
What is the optimal period of separation?
Not more than a week. Doctors are aware of the syndrome of the ninth day. You live together, sleep with her husband in bed, and even if you do not enter into contact with him, he still has some kind of erection.
But when a long time no one near there, no physical contact - a man begins to panic. And it is usually necessary to make sure that his body is functioning normally. And even if he does not go to the resort, just rummaging in old notebooks and easily solves the problem with another woman.
Interview: Natalia Granina