"Fly, fly, petal ..." - pronounced character of the Soviet animated film zagadyvaya desire. Like a fairy tale flower,
Diet "6 petals» will fulfill your desire to lose weight and 6 days of strict observance will lose 3 to 6 kg!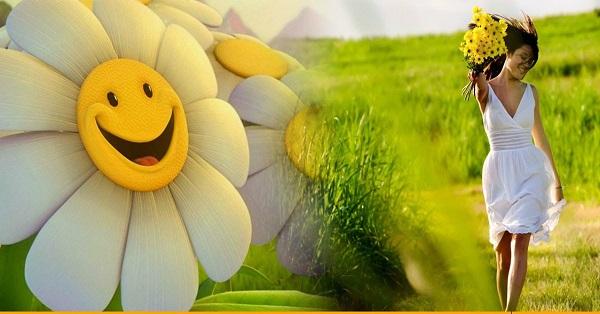 There is a version that has invented a diet doctor-nutritionist Anna Johansson from Sweden, but the documentary evidence of this fact is not. However, there is effective! This power system is based on protein-carbohydrate alternation, which allows to lose body fat, not muscle.

The principle is to create a visual image - 6 flower petals, each of which represents one day of the diet with a specific set of products. At the end of the day tear off the tab and make sure that you have become easier: very motivating! Petals tear off in a clockwise direction, the order can not violate.

The sequence of days is this: fish day, vegetable, chicken, cereal, cheese, fruit. Under this system, power do not mix proteins with carbohydrates, which helps to speed up metabolism and fat splitting accumulated.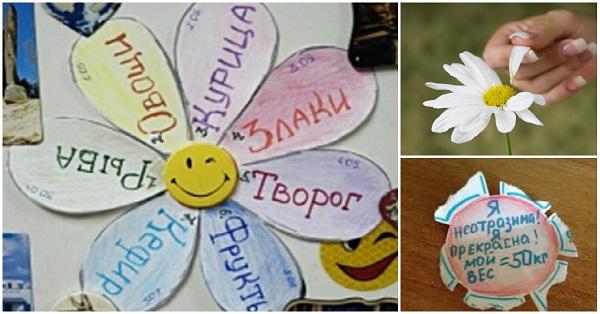 Diet "6 petals" Guidelines for the number of foods: fish, chicken, cottage cheese - 500 grams per day; vegetables, fruits - 1, 5 kg per day; barley - 200 g of dry product (decoction). During the entire period of the diet strictly limit the amount of salt, sugar, coffee - can be 1 time per day.

Drink water in sufficient quantities, green tea, cheese in a day is allowed 300 ml of yogurt. The vegetable day can use the tablespoon of vegetable oil for salads.

fish
Fish supplies the body with omega-3 fatty acids, the benefits of which are not known only lazy, but also has exceptional nutritional properties: well absorbed and saturate. Prepare the fish by any means other than frying, you can also eat shrimp. Vegetables
High fiber content in vegetables provides a feeling of satiety and a good bowel movement. For the digestion of vegetables your body requires a lot of effort, that the best way is reflected in the figure. To get the most use vegetables in their raw form. About potatoes that day forget it! Chicken
The protein-rich chicken meat also contains abundant phosphorus, potassium, magnesium, iron, B vitamins drink boiled chicken. Cereals
On the eve of cereal day long soak in the evening the required number of selected cereals, and in the morning broth. This will increase the dietary value of cereals. It is also recommended to use a handful of flax seed. Cottage
To do this, choose the day diet fresh natural cheese. He will fill the supply of minerals that are lost for any mono-diet. Fruit
Fruits further saturate the body with vitamins, take care of the final cleaning of the intestine. When choosing fruit for the day, pass on bananas - they have a lot of starch

. Diet "6 petals" is contraindicated in pregnancy, nursing mothers, people with individual intolerance to certain foods, those who suffer from digestive diseases. As in all the mono-diet , doctors recommend to stick to such a diet is not more than 7 days.

Tune psychologically, be patient and move towards a cherished figure in the balance! Perhaps this diet will help you achieve this goal!