< Puff pastry - this is truly a universal thing. How many different goodies can be prepared from it. For example, I always keep in the freezer pack in reserve at any moment can be thawed and something to bake
. Tartlets Puff pastry - an excellent option fast
baking breakfast
Today «Website» offers to bake incredibly delicious, but it is very easy to prepare flaky tarts with cottage cheese and berries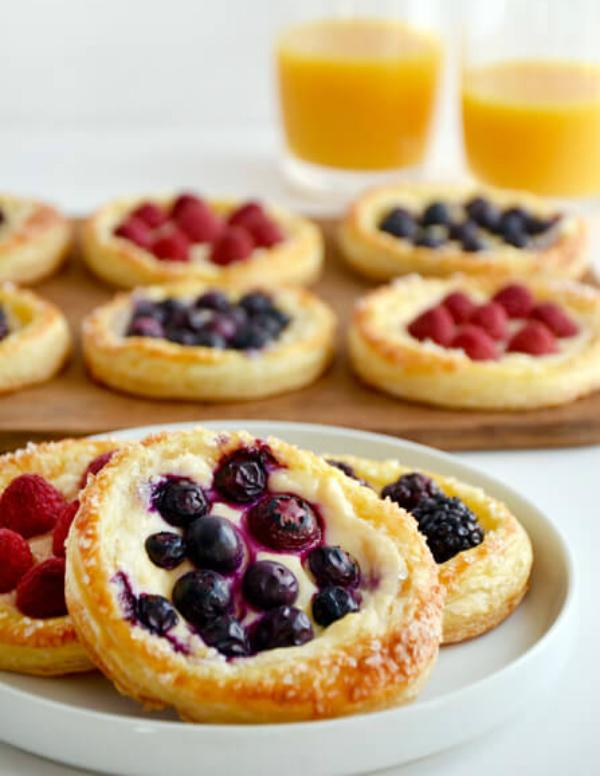 Puff tartaletkiIngredienty
200 g of cottage cheese average fat content 1 package (500 g) puff pastry 4 tbsp . l. sugar a bag of vanilla sugar 1 egg berries (fresh or frozen currants, raspberries, blueberries)
< br> Preparation
Preheat oven to 200 degrees. Dough to unfreeze. sprinkle with flour the work surface, and laid on it a little dough and roll it out. Notch (you can use a cup or glass) make harvesting tartlets. Spread them on a baking sheet, the laid parchment, at a distance of 2 cm from each other.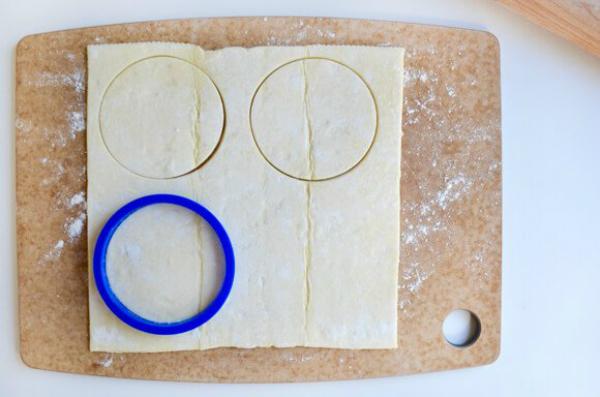 Vzbey cottage cheese with 3 tablespoons. l. sugar and vanilla sugar until creamy.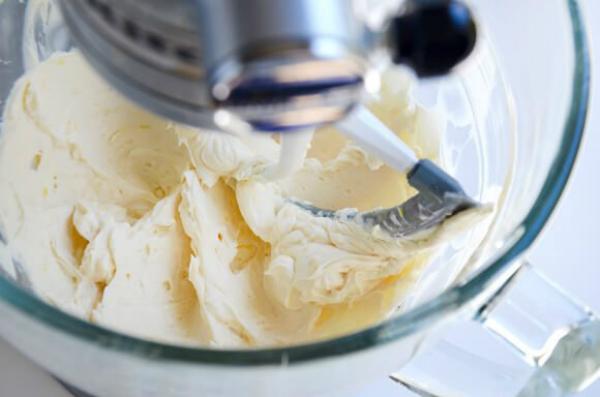 Press down on the product groove of smaller diameter. Lay cheese and berries, without going outside the inner circle.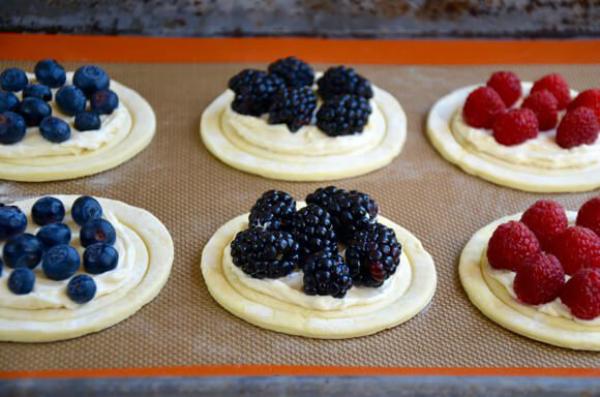 In a small bowl vzbey egg with 1 tbsp. L of water. Brush the edges with a mixture of product and sprinkle the remaining sugar. Bake for 15-20 minutes until browning.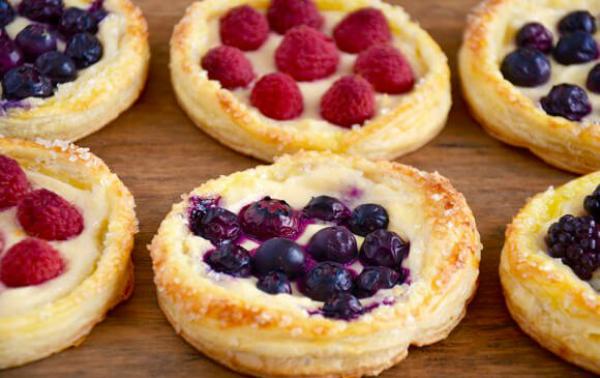 For the preparation of baking you can use any seasonal fruit: apples, pears, plums, peaches, apricots. Taking the 1 recipe can indulge various native delicacies at least every day. Bon appetit!

Do not forget to tell your friends about this recipe!