The spring-summer season, it is time juicy, ripe, fragrant vegetables, sets a new tone to our menu! < «Website» offers to cook
casserole of zucchini and tomatoes - amazingly easy dish for a summer dinner. Delicate vegetables with cheese will please everyone.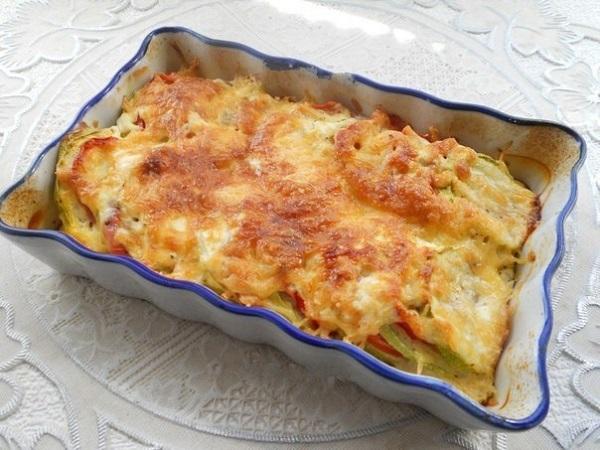 Zucchini with tomatoes in duhovkeIngredienty 1-2 tomatoes 200-250 g zucchini 1 bell pepper 3 tbsp. l. sour cream 2 tbsp. l. Milk 1 egg 30 g of hard cheese salt, pepper and other spices to taste

Preparation Courgettes and tomatoes wash and we shall cut not too thick slices. Peppers cleaned of seeds and we shall cut ringlets.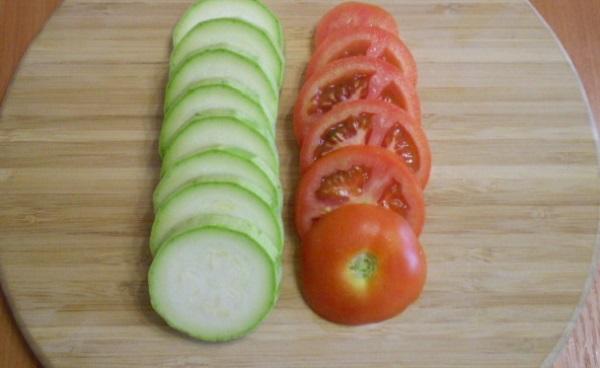 Lay the vegetables in a baking dish, placing them vertically and alternating with each other.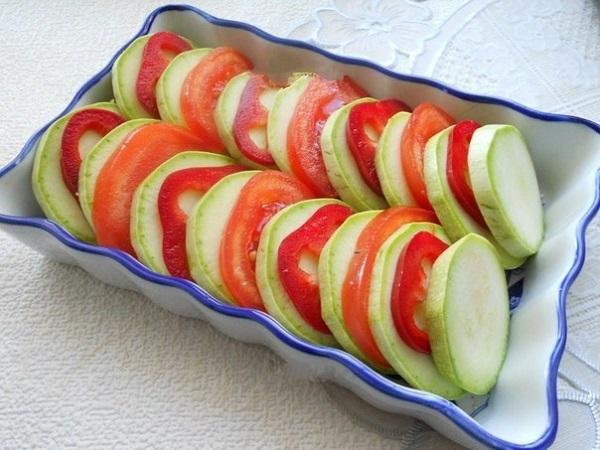 Salt, seasonings black pepper. At the request of the dish can sprinkle with herbs. Top vegetables smazh sour cream and sprinkle with grated cheese.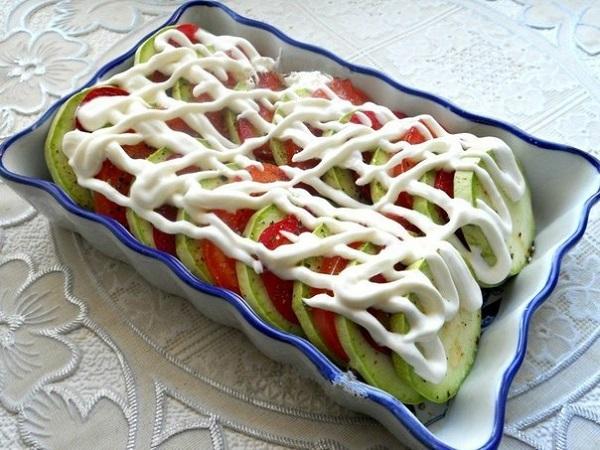 Vzbey egg with milk and zaley this mixture of vegetables.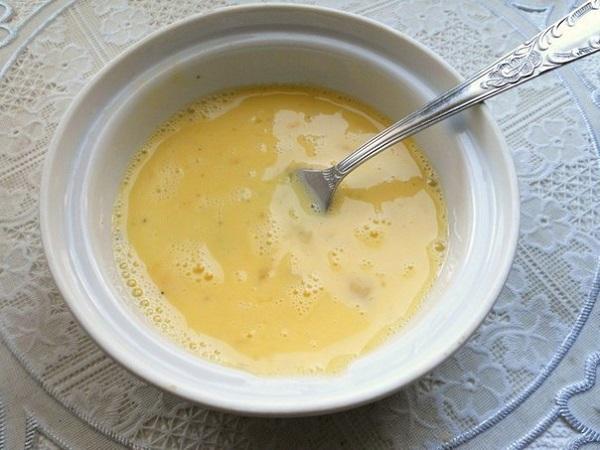 Bake the dish at 180 ° C for 30-35 minutes. Serve hot!

100% guarantee that the casserole of fresh vegetables catch the fancy of your family. Not a drop of oil, no frying minimum of ingredients - not a dish, but a real find!

Prepare itself and share the recipe with your friends!