Indian inventor Mansukhbhay Prajapati (Mansukhbhai Prajapati) invented a refrigerator that helps people in tropical countries to keep food fresh without the use of electricity.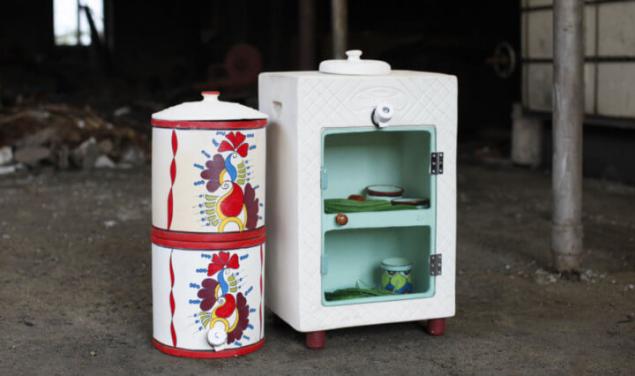 Refrigerator MittiCool is not just for people living without electricity. It is also popular with lovers of eco-friendly lifestyle.
Holders MittiCool say that the food from the refrigerator clay much tastier than usual.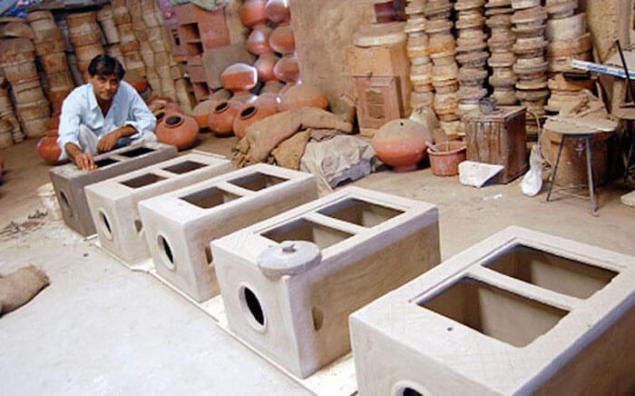 The design of the invention is quite simple - it is a locker with two shelves and an overhead water tank.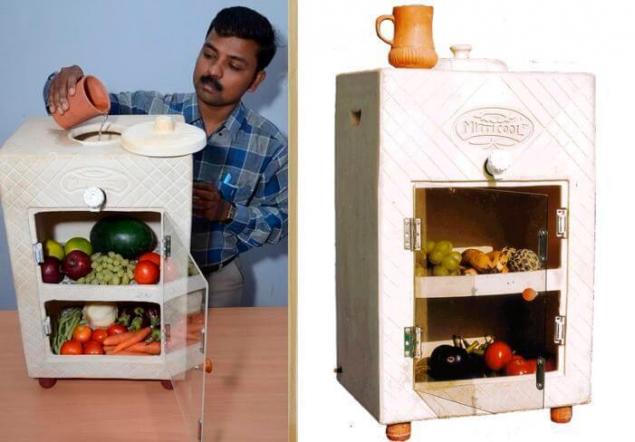 The principle of operation as simple as all genius: the moisture from the reservoir gradually seeps into the pores of the clay and evaporates, olazhdaet wardrobe. Due to this temperature is kept in the fridge at about 8 degrees Celsius. This allows you to maintain the freshness of fruit and vegetables during the week, and milk - in three days.