All who are interested in innovations in the world of electric cars know about American project Lit Motors - a small startup, a two-wheeled self-balancing electric vehicle projecting or, perhaps more accurately - elektromototsikl, since it is still a two-wheeled vehicle, although having a closed body
<. br>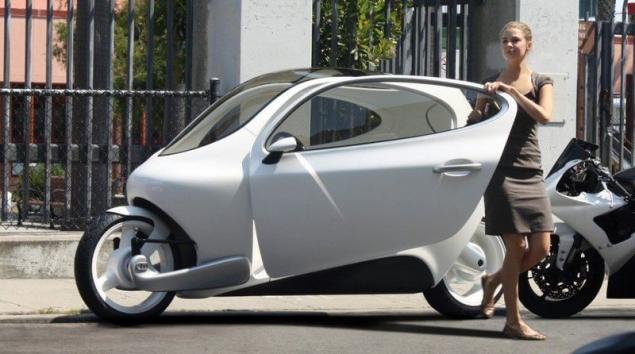 But I do not think anyone knows about Lingyun Technology similar to the Chinese company, also projecting such vehicles. At the Beijing Auto Show, it has introduced the second generation of its revised elektrobitsikla.
The first generation of the car was as designed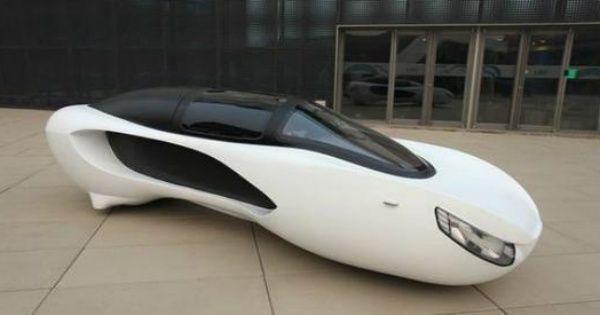 How well it moved unfortunately quite difficult to say, because there is only a promotional video, where the electric vehicle is moving with a fairly modest speed.
The second generation of the electric car is much better, but how to move, is not able to see in practice.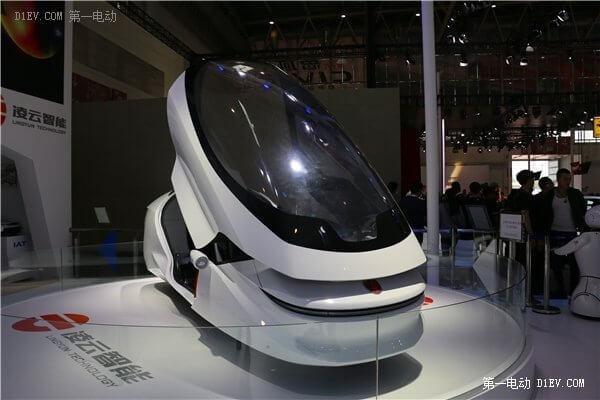 As I stated at the presentation of the company's founder Lingyun Zhi:
"In 2014 I and three partners have taken the first two-wheeled self-balancing China's electric car. In August of the same year, the first manned experiment was successful. Today we present the second generation prototype of the car. »
The dimensions of the concept of length / width / height 4360/1390 / 1220mm, wheelbase 2950mm. Two seats for the driver and passenger are arranged one behind the other.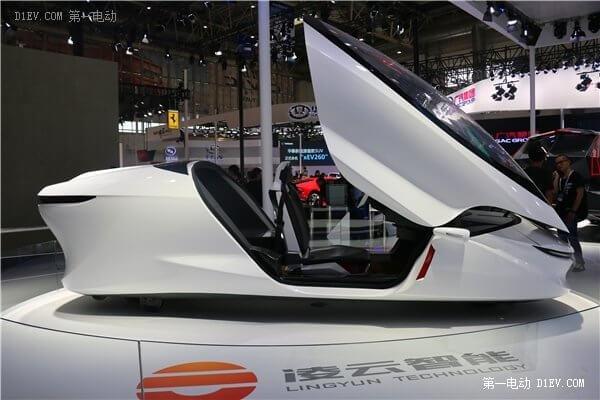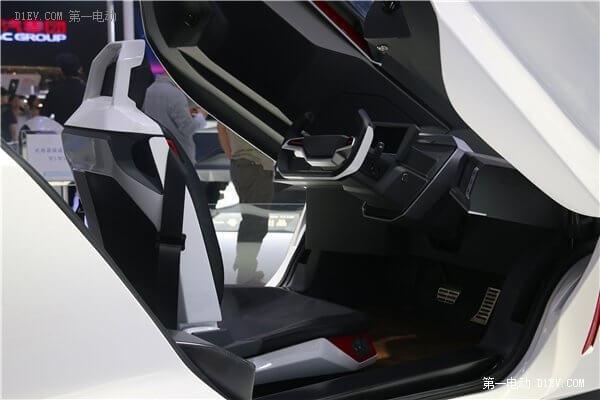 The electric car lithium batteries installed capacity of 25kWh, power consumption is less than 7kWh 100 km maximum mileage on a single charge of 400 km and a top speed of 120 km / h. The car has a curb weight of 600 kg.
"Due to the very light weight and volume, low coefficient of aerodynamic drag, as well as the only two points of contact with the ground, the force of rolling friction is small.»
He stressed Zhu Lingyun, so the two wheels of the electric vehicle is a big advantage.
It is equipped with intelligent automatic balancing system, is able to turn on a dime, and go sideways, because of the narrow body, to move between the rows of cars in a traffic jam.
In addition, the electric vehicle, the company introduced its second product - Single elektrobayk structurally resembles development LIT Motors
.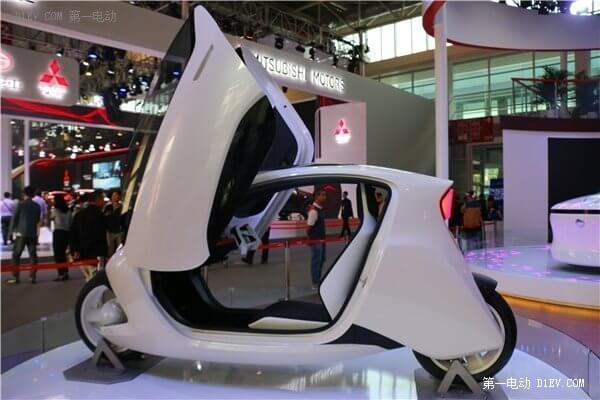 But in this case applied doors fashionable topic today scissor rising up. The company believes that such doors are the most practical because it did not take up space on the side of the car and the space above the head or exiting the driver sits.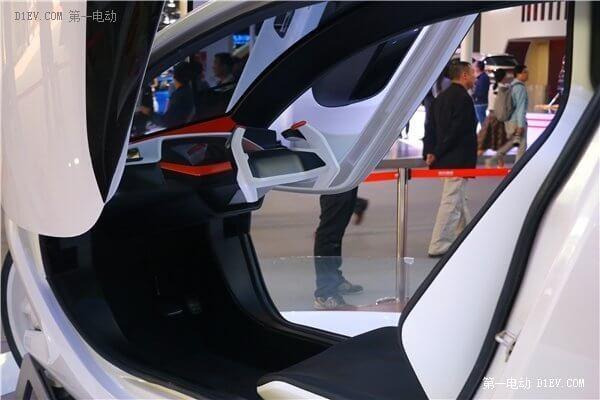 Concept Dimensions: length / width / height 2854/860 / 1315mm, wheelbase 2229mm. It is also equipped with lithium batteries and consumes 3 kWh per 100 km.
Maximum range on a single charge just over 100 km, the maximum speed of 100 km / h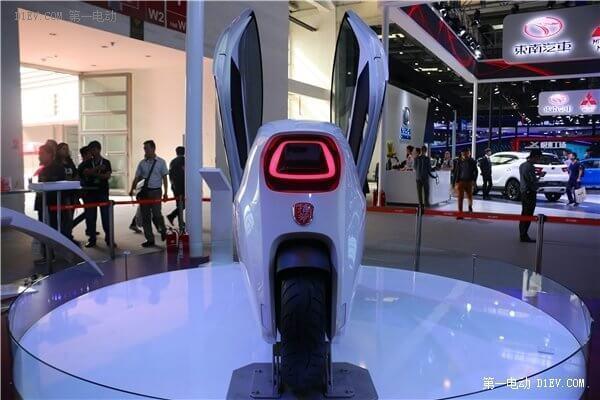 Through the use of carbon fiber and aluminum frame housing the elektromototsikl weighs only 220 kg