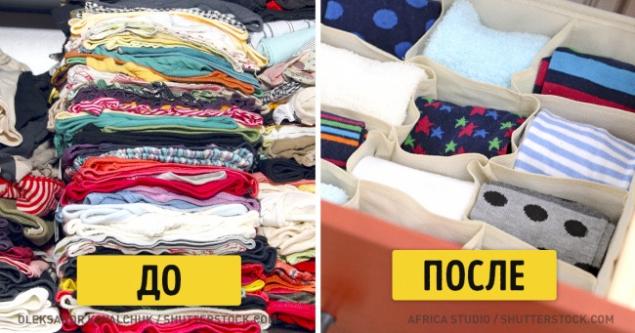 If intelligently organize space, even in a modest nest can comfortably live and work, and save time on cleaning.
Website nekolko found interesting ideas on how to spread things on the shelves so that everything is close at hand.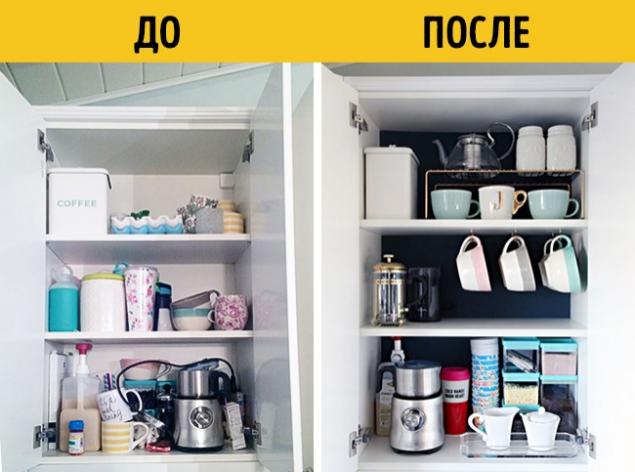 Properly organized space - that is the secret of the perfect order. Step by step guide here.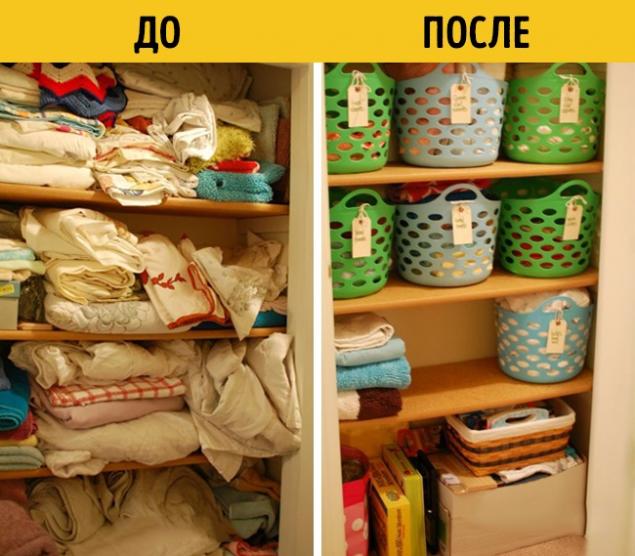 It can be neatly folded items in the basket and hang tags to have everything in sight. As it has done here.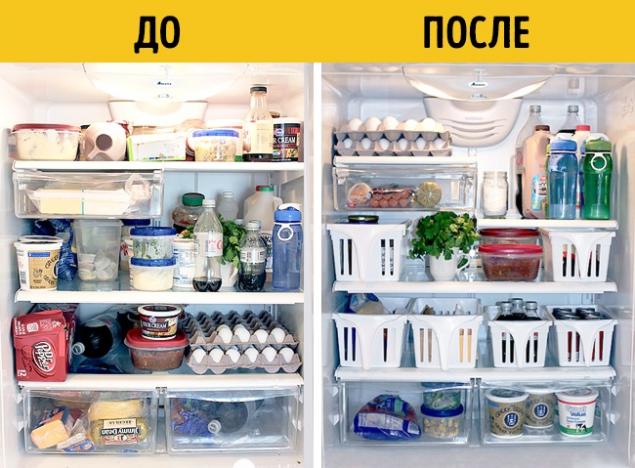 The ideal refrigerator. How to do the same - shown here.