Boys, of course, do not cry, but some just do not make them nasty girls.
Psychologist NINA Rubshtein the main thing: how not to miss the moment when you need to understand and remember the love
. Well, firstly, it is important to decide whether you liked, on what grounds do you define it, and as you know that you no longer love.
Signs, of course, very simple, but some people are inclined to thinking the non-existent, so the subject is really important to understand:
- She does not want to see you
- She does not want to engage with you ...
- She does not want to talk to you
- It changes you
.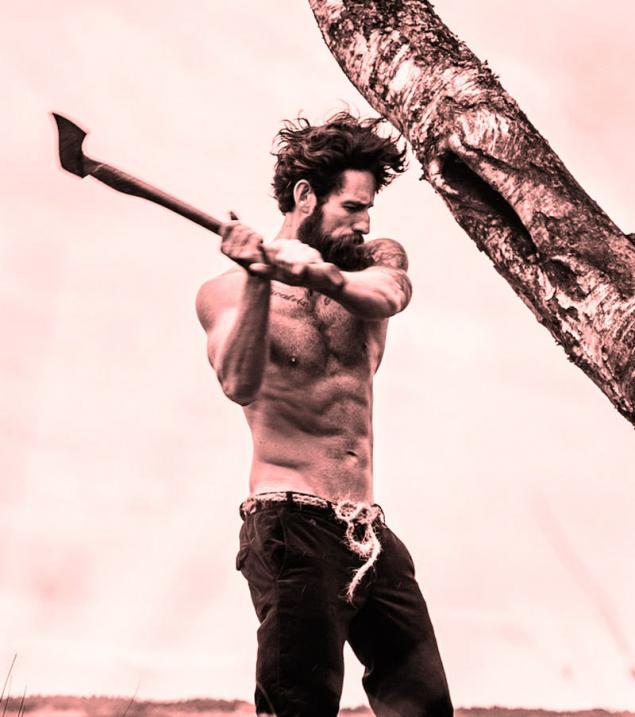 "If you can not give her what she asks - say so honestly»
The first thing to check, just in case - maybe you something hurt her, and this is a reaction to your actions. And then, perhaps, if you are aware of what your puncture, acknowledge responsibility and rectify the situation as far as possible, it will be able to trust you again.
The causes of grievances may include the following items:
- Unfulfilled promises
- Insult her feelings, tastes, dignity
- Breach of confidentiality
- Ignoring something
important for her In general, all as in all.
If you can not give her what she asks - say it frankly: I do not. Not because you do not deserve, do not because I'm greedy, but simply because I do not have this.
And if you change - is an insult to this is not a reason. It seems that you are using.
If it is not marked my reaction as a consequence of resentment, and it lasts for a long time, it seems, really she does not love you. And she was not to blame for this. Love - an unpredictable force of nature, and no one can control it. From this point of view it makes no sense to look for reasons why she does not love you.
Because only three reasons:
- She did not like you before, you just had her pleasant
. - It has changed and it needs to open another
. - You both have changed and are no longer fit to each other, that is, the fire that once originated spent on your changes, and it is no longer just
. "If you live with - you have to pass one immediately»
If you want this as a crisis, it is important to know the following can be faster and survive unscathed.
At the very least, how much you will need time trying to go through it - six months. This is assuming that your relationship is not less than 4 months. If you have met only three months - I do not take into account, it was just a love affair. And the more experience - the more time you will need
. If you live together - you need to disperse immediately. And to solve all domestic issues so that you as soon as possible become independent of each other. If you do not, you leave a lot of reasons to torture themselves and each other a long time hopes skanadalmi, mutual manipulation.
If your relationship is not less than a year, then you need to live the four seasons in a new way, razotozhdestvivshis with all that you have done together. And still the same - to understand who you are now. Because, and this experience, and that you have changed the parting. You need to meet with them again.
It makes no sense to try to distract yourself with new relationships - a very high risk that you will repeat the scenario of a previous relationship on the nose, because you are not aware of themselves and their patterns (sustainable behaviors) in the relationship. On the realization takes time and special work.
"Talk to those women who have valued and respected for who you are attractive!»
Moreover, if you have forged an affair with a girl, to which you do not experience serious feelings and she will bind to you, you find yourself in even more trouble: you now have two reasons for suffering
. Although, if she herself is not seeking a serious relationship, it could be a good experience for both of you. See for yourself. It is important that you do not have merged in these relationships that same energy that you need to change your life.
But this does not mean that you should not associate with women - communicate! Communicate with those women who appreciate and respect you for who you are attractive, simply because after breaking up is very important to keep yourself that you're not a freak, who was thrown from the fact that he was a freak. But! If any woman you do not appreciate or respect, then you really should think about what is wrong with you: you can be lazy and messy, or are not able to communicate or do not respect women
. It is important to make the decision to be happy. Despite everything. And follow this intention: to organize your life the way you want. The sooner you send in this channel your energy, which breaks your heart from the inside - the better you will cope with this crisis.
This does not mean that you should always go with a smile and pretend that nothing happened. Devaluing their love and their relationship ended, you are depriving yourself of important experience and lessons to help you avoid stepping on a rake in the future. Appreciate all that was, but do not stop yourself in the movement to improve even more.
The intention to be happy - it daily will to build their lives in accordance with their own values ​​and not in spite of everything. You can not imagine how you'll be happy when this crisis will pass, and realize that this was one of the best decisions of your life - leave it all behind
. "The more honest you will admit to myself that it was all over, the faster you will pass the deepest bottom»
Best support in this period - they are friends and favorite work. Invest as much as possible in this direction just to feel stable. If you do not have friends and love to do - it's trouble. An urgent need to address this issue.
Do not console themselves with alcohol and drugs. If you can pass this stage without painkillers, you will very much respect and be able to use this experience in order to solve in life other complex crises. Use this experience to develop their strength. Go to the gym, do some boxing or something else.
You will pass through three important periods:
1. Denial - when you will be tortured then hope that everything can be returned, then anger at a partner for everything that happened. Do not try to suppress his anger and did not try to return the partner. Give place everything that is happening, but it is important to understand that this is the mountain - this is your grief, not her. And you have to deal with it without its participation. If you bring it - you will drag this rigmarole for many months or years. The more honest you will admit to myself that it was all over, the faster you will pass the deepest bottom. It will be painful, but you will not die. Let your friends to be with you at this time.
2. Despair - for a while you lose the meaning of life. This is normal. Older meanings need to lose in order to have new. Let your friends to be with you.
This is the time of parting with all that is gone. Parting with gratitude to the departed. At some point you will feel the outrage - this is very important! Let him turn around and send it to force the formation of his new life.
3. Detachment - you will feel like an observer of life, and for some time nothing will cause you a great interest. Give yourself the opportunity to just watch. Your life is rearranged.
This is not a strict sequence, you will wear to these states for some time, but the amplitude will gradually decrease.