For men and women for centuries is very attractive. It is not necessary to persuade men interested in women, they do not need to make women interested in men. It is in the nature.
But, at the same time, despite the appeal, despite the fact that this relationship, which bring the greatest taste, despite the fact that it leads to procreation, birth of children - this relationship brings pain. This attitude, which bring disappointment. This relationship, which cause confusion and, ultimately, loneliness and despair.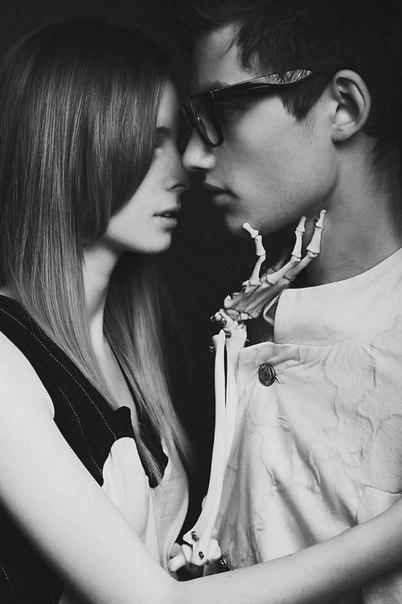 How to observe the precise point at which the relationship would remain harmonious? And that we need to invest in them, to understand what is necessary to come to in the end, these relations have brought development and harmony in the heart of everyone - both men and women
? Absolutely everything begins with the understanding that a different person in front of you. Everyone already knows that a man and a woman - are residents of different planets. And when we begin to understand it, the first thing that comes to - is the realization that if we treat others as yourself - are undoubted problems. Everything has its purpose in this world. There is purpose in men, there is a purpose in women.
If we have an understanding that we are not just a body, which is for 70 years and goes well with anything, if there is an understanding that a person goes through kakim-to is in his life meaning, then, of course, it makes sense, I was born a woman, and that someone is born a man. We are with you - people who are trained to love. We are, in fact, very few know how to love. We are very scarce in love. We need to love a lot of conditions.
In order for us to love each other, you need to look accordingly, speak accordingly accordingly to watch. We need lots and lots to learn. And if, for example, I have created all the conditions, and I love, but suddenly he looked glumly said not the tone - and here, I do not like. And, therefore, we understand that love is in our heart, but it is not much.
So, why one - man and another - a woman? What is the reason for the difference between man and woman?
Because we learn the different tastes of love. In men, this one taste, and women completely different.
Man enjoying in nature. Many women may say, "Oh, yes! This is true! They definitely enjoy! ". But, enjoy, in the highest sense of the word, is not the one who needs a person who is capable of generosity, to the courage to return. This is the way men. A man should not put a bunch of conditions to be something. Man - I am the one who will go to the most dangerous areas. It is he who will decide the most incredible tasks. And because of this, it will grow.
For men, the harder the better, the more raised his spirit. His ability to love, to surrender, to the selflessness growing. And then a man becomes truly man. As for women, it is a completely different way. This is the way of inspiration, grace, beauty, creativity, the ability to bear, the ability to create the conditions to close to you matured.
This is the path of the sun and the path of the moon. These are two different lights. Sunny - is the one that illuminates, warms. This man's way. Lunar - is the one that makes the soil fertile
. The fruit becomes sweeter. Tastes gain a deeper richness, a certain intimacy. That is the way the women. And when we begin to understand this, we are trying to learn it. And how to do it? And if I have never been taught? It is said that luck woman living on the tip of tongue. If a woman talks about beautiful things, glorified, he says everything is beautiful, if it says something very delicate, inspired, then its language is living good luck. But if a woman notices the shortcomings, if a woman criticizes barbs releases, it is said that on the tip of her tongue living god of death.
Therefore, a woman with her tongue creates itself fate.
The problem men - develop the ability to be purposeful, ability to be brave, and the ability to be generous. If a person loses his goal - he loses his courage, strength of will, he becomes greedy. The most disgusting quality for men - this is greed
. It's so small you our lesson. I know that now I am reading a man and a woman reading. Let's think not about each other and about themselves. Because men can now say: "Exactly! My wife, she constantly criticizes me, she always tells me some barbs, and then I will cease to be generous to her. " And the woman will think: "My husband is not purposeful. And, in general, he is greedy! He is cowardly! »
And as soon as we begin to see flaws in each other, at this moment our capacity to love is destroyed. Therefore, if women are now thinking: "What am I saying? Do I know how to celebrate? As a result of what I say, whether the person will be more space? More in heat "- if a woman starts to change fate. A man thinks: "I create something in your life worth? Do I have a purpose in life, from which someone was warmer? It is enough if I dared to go to the goal? I Suffice generous to loved ones?. »
If we reflect on this at least, and if we start to show gratitude towards each other, life will be much more interesting! And to just look at each other and see each other shortcomings - a great mind is not necessary. Drag all the dirty linen in public - do not need much intelligence. Let's just turn around each other and start to build friendly relations. For clarity - this is the beginning of love. Purity in thought, purity in speech, purity in deeds - this is where love begins.